04 septembre 2007
Suzie Kennedy est anglaise et vit à Londres mais elle dispose de la double nationalité britannique et américaine. Suzie s'est produite partout dans le monde, grâce à son professionnalisme et sa dextérité, possédant de nombreuses répliques de costumes de Marilyn. Suzie n'est pas qu'un simple sosie: c'est une véritable performeuse, elle chante et danse comme Marilyn, et imite aussi la voix de la star.
Suzie est apparue dans de nombreux films télévisés et documentaires, interprétant Marilyn Monroe, où elle parlait aussi comme Marilyn.
Les films que Suzie a tourné:
"Who killed Marilyn Monroe ?"
"Back to Life"
"Death by Excess"
"The Secret Map of Hollywood"
"Arena" pour la BBC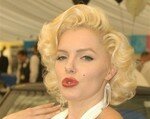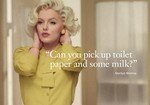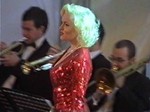 Suzie a aussi joué dans dans de nombreuses publicités télés à travers le monde:
Citreon C3 cars
Guinness
Iberia Airlines
After Eight Mints
Abrakebabra
Heinz Pizza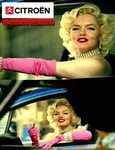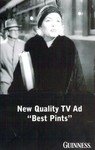 Suzie a même effectué son spectacle pour quelques célébrités telles que Stirling Moss, Damon Hill, Frankie Dettori, John Frieda, Jack Cardiff, Jeff Banks, Richard Branson, Dominic Cadbury, Duke of Richmond. Et elle a aussi fait son show parfois devant un public de stars comme Madonna, Kate Moss, Alex Ferguson ou encore Jude Law. Suzie s'est produite à des spectacles incroyables à Hong Kong et New York, à Cannes, et même devant la haute-commission britannique.
En mai 2006, lors de la vente aux enchères BONHAM'S à Londres, portant sur des affaires ayant appartenu et/ou ayant été portés par Marilyn Monroe, Suzie servit de modèle.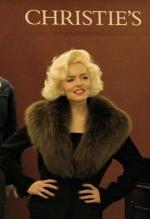 ci-dessous: en 1999, à la vente aux enchères de Christie's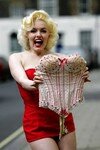 ci-dessous: en mai 2006 à la vente aux enchères Bonham's, photo de gauche Suzie avec le bustier que portait Marilyn dans le film Bus Stop; photo de droite Suzie avec les boucles d'oreilles que portait Marilyn dans How Marry a Millionaire.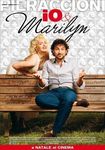 Suzie est à l'affiche du film italien Io e Marilyn en 2009 (affiche ci-contre).
Suzie est à votre service pour: des fêtes privées et animations / événements d'entreprises, des expositions, conférences, promotions pour magasins, modèle pour photos publicitaires, des performances scèniques pour des anniversaires avec un show de 30 minutes.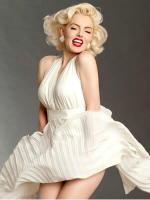 >> son site officiel: Suzie Kennedy
>> son Twitter: : Suzie Kennedy
>> Suzie sur le web: Fake Faces et AliveNetworK
Enregistrer