Scudda Hoo! Scudda Hay!
Sur le tournage

---
Marilyn Monroe, Lon McCallister (torse nu) & Frederick H Herbert (penché)

Marilyn Monroe, Lon McCallister (shirtless) & Frederick H Herbert (leaning)
---
Marilyn Monroe & Colleen Townsend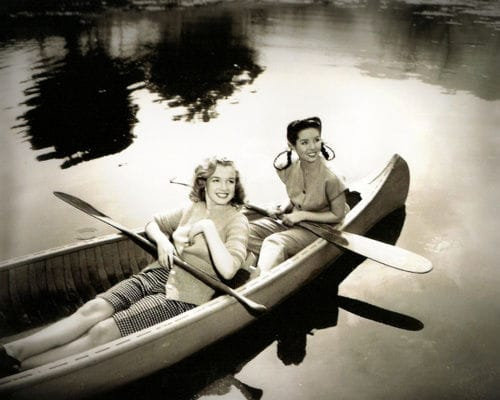 Colleen Townsend, née le 21 décembre 1928, avait 18 ans et demie pendant le tournage du film, qui était déjà son 6ème film. Et comme pour Marilyn Monroe, qui avait 20 ans et demie, sa scène sera coupée au montage, puisque Colleen est sa partenaire dans la scène de la barque.
Colleen Townsend dira plus tard sur Marilyn ( sur Marilyn Remembered ) : "Ce n'était pas vraiment un rôle que ce soit pour Marilyn ou pour moi, n'est-ce pas ?… Je ne l'ai jamais vraiment bien connue – vous savez, nous n'avons pas sympathisé ensemble – mais je me souviens mieux d'elle lors des cours que nous avons suivis ensemble à l'Actor's Lab, et j'ai juste de très, très bons souvenirs d'elle… Fondamentalement, dans son cœur, elle était une personne très douce, une personne très aimante."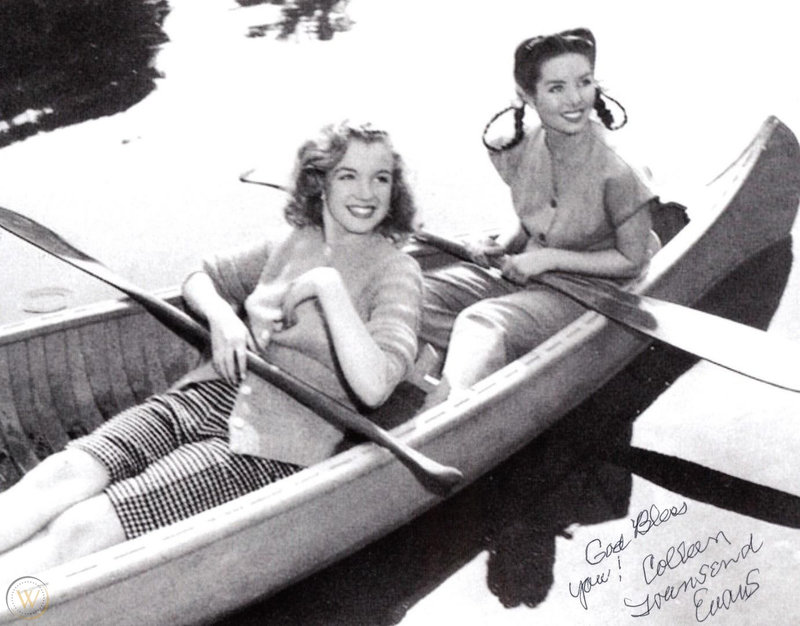 Colleen Townsend, born in December 21, 1928, was 18 and a half while the filming, which was already her 6th film. And as for Marilyn Monroe, who was 20 and a half years old, her scene will be cut during the editing, since Colleen is her partner in the boat scene. Colleen Townsend will say later about Marilyn: "It wasn't much of a part for either Marilyn or for me, was it?… I never really knew her very well– you know, we didn't socialize together –but I remember her best from the classes we attended together for the Actor's Lab, and I just have very, very fond memories of her… Basically, at her heart, she was a very sweet person, a very loving person."

---
Marilyn, Colleen & F Hugh Herbert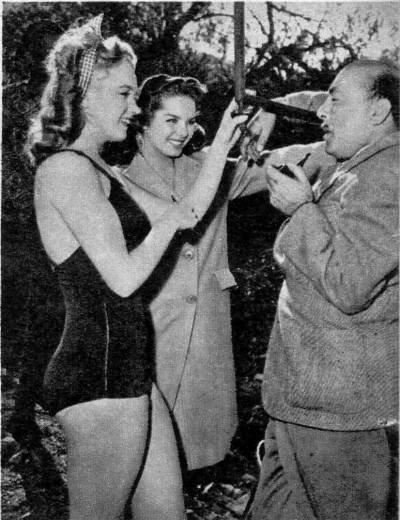 ---
© All images are copyright and protected by their respective owners, assignees or others.
copyright text by GinieLand.