Les reines du music-hall

Secrets de tournage ...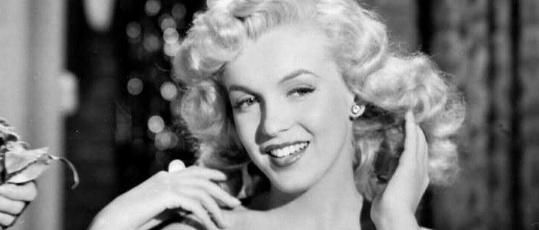 ... et anecdotes
L'actrice Adele Jergens est, pour ses interventions chantées, doublée par Virginia Rees.
L'actrice Adele Jergens, qui joue le rôle de la mère de Marilyn, est née le 26 novembre 1917 et avait donc seulement 9 ans de plus que "sa fille" à l'écran.
Il s'agit de l'un des rares films où Marilyn Monroe a une mère, en l'occurrence jouée par Adele Jergens.
C'est le 3ème film de Marilyn Monroe mais son véritable premier rôle, elle se trouve en effet en 2ème place du générique, mais il s'agira aussi de l'unique production Columbia à laquelle elle participera.
C'est le premier film où Marilyn Monroe chante et danse. Elle y interprète deux chansons en solo, "Every Baby Needs a Da-Da-Daddy" (>> les paroles de la chanson

ici

) et "Anyone can Tell I Love You"

(>>

les paroles et la vidéo de la chanson

ici

) et le titre "Ladies of the Chorus"

(les paroles de la chanson

ici

) en groupe.
Marilyn retrouve l'actrice Nana Bryant avec qui elle avait tournée dans Dangerous Years (1947).