23 novembre 2007
Timbres du Western Sahara (Sahara Occidental)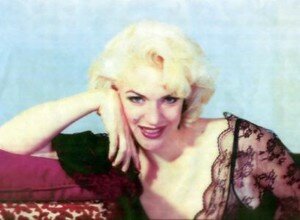 Karen Motherway, née en 1969, est une actrice et chanteuse sosie professionnelle de Marilyn Monroe, appartenant au collectif Tribute Artist (hommage aux artistes) à Washington aux Etats-Unis. Karen se produit dans de nombreux show aux USA, performant Marilyn Monroe sur scène. Elle s'associe parfois avec d'autres sosies pour certaines représentations: tels le "Rat Pack" (avec des sosies de Frank Sinatra, Dean Martin et Sammy Davis) ou encore avec un sosie du king Elvis Presley. Karen se met aussi dans la peau de Madonna pour des shows. Karen est sosie professionnel de Marilyn depuis 5 ans, mais sa carrière démarra il y a plus de 15 ans, alors qu'elle s'était déguisée en Marilyn pour halloween et remporta le 1er prix du meilleur costume. Depuis, Karen est apparue en Marilyn à des centaines de shows à travers les USA et le Canada.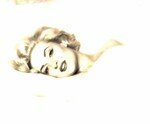 Pour anecdote: cette photo de Karen (ci-contre) fut utilisée par erreur dans le documentaire télé "Marilyn's Men". Selon les producteurs du documentaire, le premier mari de Marilyn, Jim Dougherty, pensait qu'il s'agissait bien de Marilyn Monroe sur cette photo !
>> son site officiel: karenasmarilyn
>> son Myspace: mariemonroe
Enregistrer
Les reines du music-hall
captures 1
Les reines du music-hall
captures 2
Les reines du music hall
Sur le tournage

Marilyn Monroe sur le tournage du film Ladies of the Chorus
> Avec Adele Jergens - photo de Ed Cronenweth - le 17/05/1948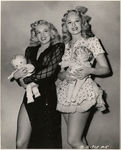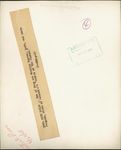 Les reines du music hall
Sur le tournage

Marilyn Monroe prend des cours de chants avec son répétiteur Phil Moore au Mocambo Club - à Hollywood - pour le du film Ladies of the Chorus. Photographies de J.R Eyerman.
Marilyn Monroe takes singing and voice lessons with jazz musician Phil Moore at the Mocambo NightClub, in West Hollywood - for the film Ladies of the Chorus. Photographs of J.R Eyerman.

---
> Elle porte la robe dorée du film Love Happy

---
© All images are copyright and protected by their respective owners, assignees or others.
copyright text by GinieLand.
Enregistrer