25 novembre 2007
Angelina Jolie et Wentworth Miller sont les stars les plus sexy de tous les temps selon un sondage réalisé par le magazine américain Entertainment Weekly.
Le magazine américain de divertissements, Entertainment Weekly, a proposé à ses internautes une dure mission : voter pour les hommes et les femmes les plus sexy de tous les temps, parmi une pléiade d'acteurs et actrices "hotissimes". Résultat des courses des "the ultimate hotties of all time":
Wentworth Miller (Michael Scofield de Prison Break) a été désigné homme le plus "hot" de tous les temps avec 20% des voix par les lecteurs et lectrices du magazine Entertainment Weekly. Il devance Christian Bale (Batman Begins) avec 11%, Josh Holloway (Sawyer de Lost) avec 9%, Paul Newman avec 8%, Gerard Butler (300) avec 6%, George Clooney avec 6% et Robert Redford avec 4%... les bons derniers qui comptabilisent 1% sont Mel Gibson, Richard Gere, Rob Lowe et Tom Selleck.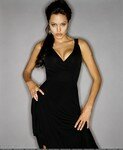 Chez les filles, c'est Angelina Jolie qui décroche le premier titre avec 13%. La suivent Raquel Welch avec 9 %, Jessica Alba et Marilyn Monroe sont classées au même rang avec 8 % et Monica Belluci a 7% et pourtant loin devant Madonna, Farrah Fawcett ou encore Jaclyn Smith qui n'obtiennent qu'un petit 1% .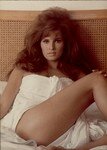 A savoir aussi: un autre sondage effectué par le magazine, sur les femmes les plus sexys d'avant les années 1970: c'est Raquel Welch qui arrive en tête avec 22%, Marilyn Monroe est deuxième avec 11%, suivie par Grace Kelly avec 10%, Sophia Loren avec 8%, deux françaises sont dans le palmarès avec d'abord Brigitte Bardot (4%) et Catherine Deneuve (2%), quand aux mythes Marlene Dietrich, Greta Garbo, Jean Harlow, ainsi que Lana Turner ou encore Jean Seberg, elles se retrouvent dernières avec zero votes!
>> source:
News du 05/11/2007 du site telepoche.fr
à voir aussi le site entertainment weekly
La pêche au trésor
Captures
---
Il s'agit de la seule et furtive scène (40 secondes) de Marilyn Monroe dans le film avec une seule ligne de dialogue.
Quelqu'un frappe à la porte du détective Sam Grunion (Groucho Marx) qui va donc ouvrir, se cachant derrière la porte:
- "Entrez."
Une jeune femme blonde (Marilyn Monroe) entre, en roulant des hanches d'une manière très suggestive, faisant siffler la pipe de l'assistant de Grunion. Le détective lui même sort de la pièce en fermant la porte et rentre à nouveau dans la pièce. Sam lui demande alors:
- "Que puis-je faire pour vous ?" puis il se tourne vers la caméra (le spectateur) et dit "Quelle question ridicule !"
La jeune blonde s'aggripe à Grunion, prenant une voix suave:
- "Monsieur Grunion, je veux vous que vous m'aidiez"
- "Qu'est-ce qui vous arrive ?" demande Sam en levant les yeux vers le ciel.
- "Des hommes me suivent" répond-elle en se déhanchant.
Le détective de lui répondre:
-"Vraiment ? On se demande bien pourquoi !"
This is the only and fleeting scene (40 seconds) of Marilyn Monroe in the film with a single line of dialogue.
Someone knocks on Detective Sam Grunion's door who is going to pen it. A young blonde woman enters, rolling her hips in a very suggestive manner, whistling the pipe of Grunion's assistant. The detective himself leaves the room by closing the door and enters the room again. The young blonde clings to Grunion, taking on a suave voice:
"Mr Grunion, I want you to help me... some men are following me."
The Detective to answer her:
-"Really ? I can't understand why !"

---
© All images are copyright and protected by their respective owners, assignees or others.
copyright text by GinieLand.