Marilyn Monroe est élue "Miss Press Club" de l'année 1953: lors de la soirée organisée le 19 décembre 1953 par le Los Angeles Press Club, à l'Ambassador Hotel de Los Angeles, elle reçoit en trophée la boule de billard chiffrée "8". Elle poursuit la soirée au restaurant "La Rue". Marilyn porte une robe de Ceil Chapman.
Marilyn Monroe is elected "Miss Press Club" 1953: at the party organized in December 19, 1953 by the Los Angeles Press Club at the Ambassador Hotel in Los Angeles, she receives a trophy billiard ball numbered "8". She finishes the night at the restaurant "La Rue". Marilyn is wearing a Ceil Chapman's gown.

> Avec Florabel Muir (LA Mirror) et Walter Winchell (NY Mirror)

> Avec Walter Winchell et Ira Walsh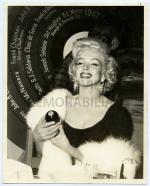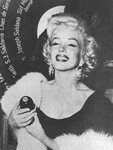 ---
photographies collection Frieda Hull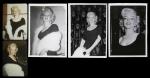 ---
> couverture de magazine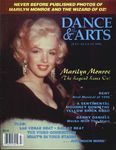 ---
- Bonus sur le blog -
> Les robes blanches et noires de Ceil Chapman
> Ceil Chapman's white and black dresses
article Les Robes Moulantes à fronces de Ceil Chapman
---
Pour la séance photo officielle, c'est
le journaliste Walter Winchell qui remet le prix à Marilyn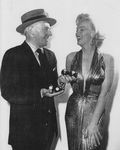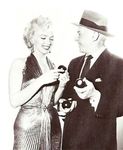 For the official photoshoot, this is
journalist Walter Winchell who presents the award to Marilyn
---
© All images are copyright and protected by their respective owners, assignees or others.
copyright text by GinieLand.
Enregistrer
Enregistrer