Portraits de Marilyn Monroe portant une longue robe noire de Charles Le Maire
pour les studios de la 20th Century Fox vers septembre 1952

Portraits of Marilyn Monroe wearing a long black dress by Charles Lemaire
for 20th Century Fox Studios circa September 1952
---
- Photographies de Frank Powolny -

---
En Coulisse
In Backstage
---
Séance photos prise probablement en même temps que le reportage de septembre 1952 où Marilyn Monroe est photographiée dans les coulisses des studios de la Fox: on y voit la même habilleuse (vêtue des mêmes vêtements et même foulard dans les cheveux).
Photo session probably taken at the same time as the September 1952 report where Marilyn Monroe is photographed backstage at Fox studios: we see the same dresser (dressed in the same clothes and the same scarf in her hair)
- Septembre 1952 - Marilyn dans les studios de la Fox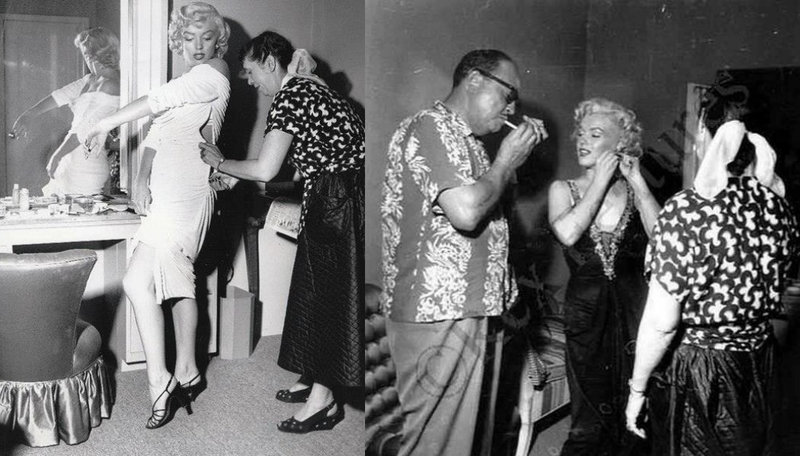 ---
- Photographies de J.W Richardson -

Le magazine de l'armée Leatherneck envoie deux reporters dans les studios de la Fox pour interviewer Marilyn Monroe. L'entretien s'effectue entre les prises de vues de la séance photos d'avec Powolny. Le journaliste Robert A Suhosky interviewe Marilyn pendant que le photographe J W Richardson la prend en photo. Le reportage sera publiée dans le Leatherneck de décembre 1952 par un article de deux pages intitulé "Monroe Doctrine".
Army magazine Leatherneck sends two reporters to Fox studios to interview Marilyn Monroe. The interview takes place between the shots of the photo shoot with Powolny. Journalist Robert A Suhosky interviews Marilyn while photographer J W Richardson takes her picture. The report will be published in the Leatherneck of December 1952 by a two-page article entitled "Monroe Doctrine".
- Dans la presse -
---
- Bonus sur le blog -
> Robe de Charles Lemaire empruntée au département costumes de la Fox
> Dress by Charles Lemaire borrowed from the costume department of Fox

article Robe noire avec col à bijoux de Charles Le Maire
---
- Magazines -
Photographies publiées en couverture du vivant de Marilyn
Triunfo, 02/1953 - ESPAGNE
Pix, 09/05/1953 - AUSTRALIE
Revista Da Semana, 30/05/1953- BRESIL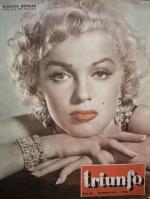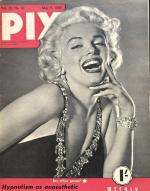 Photoplay, 05/1953 - AUSTRALIE
Wiener Bildewoche, 14/11/1953 - ALLEMAGNE
Billed Bladet, 24/11/1953 - SUEDE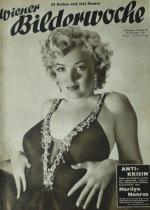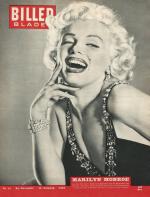 Oscars, 1953 - THAILANDE
TV Today, 1953 - USA
Movieland, 02/1954 - USA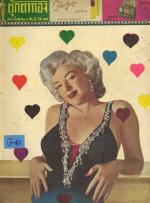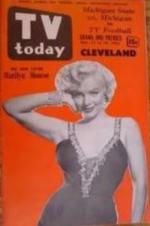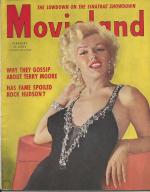 Foto, 19/06/1954 - ESPAGNE
Ecran, 06/1954 - ARGENTINE
Radio Voz, 1954 - MEXIQUE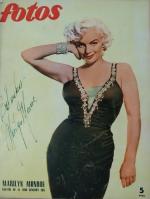 Dynamo, 1956 - USA
Kolnoa, 1956 - ISRAEL
Setare Cinema, 1956 - IRAN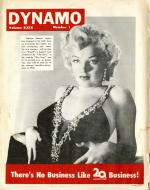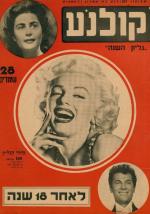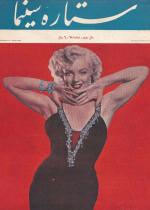 ABC, 1957 - BELGIQUE
Vizier, 1957 - PAYS BAS
Gran Via, 1959 - ESPAGNE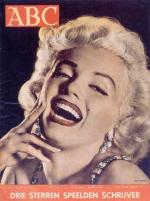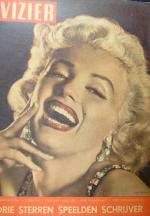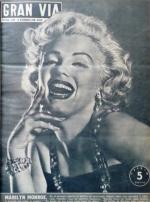 Mundo, 1959 - ARGENTINE
Paradise, 1950's - JAPON
Szpilki, 1961 - POLOGNE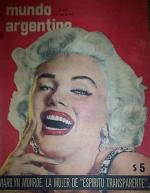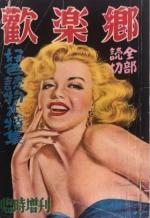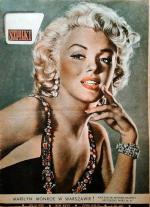 ---
© All images are copyright and protected by their respective owners, assignees or others.
copyright text by GinieLand.
Enregistrer