10 février 2008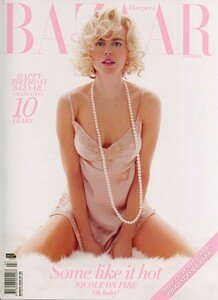 Pour son édition de février 2008, la version australienne du magazine Harper's Bazaar a décidé de miser sur Nicole Kidman. Et pour les 10 ans du magazine, Harper's promet qu'elle va mettre le feu, en titrant sur sa Une «Nicole on Fire. Oh Baby !», sous la mention "Some Like it Hot", le même titre du film de Billy Wilder avec Marilyn Monroe ("Certains l'aiment chaud" en français). Et l'actrice d'origine australienne a sorti le grand jeu: elle s'est glissée, le temps d'une séance photo, dans la peau de son idôle Marilyn Monroe. Reprenant certaines photos légendaires de la star (notamment l'une des dernières séances de Marilyn en juin 1962 par Bert Stern), l'actrice phare de Moulin Rouge, rend ainsi un bel hommage à la vedette Hollywoodienne sous l'objectif du photographe Alan Gelati. En lingerie ou tenue sexy, Nicole Kidman est resplendissante, même s'il faut reconnaitre que Photoshop est passé par là!... Mais après-tout, une petite retouche par-ci, par-là, cela n'a jamais fait de mal à personne.
>> Source article & photos:
article et photos sur ActualitéDeStars
photos sur Meax et sur popsugar
scans pages sur NicoleKidmanUnited
Enregistrer
Enregistrer
Allan Grant, le photographe du célèbre magazine Life des années 1940 à 1960, est décédé le 1er février à l'âge de 88 ans, de la maladie de Parkinson, dans sa maison de Brentwood en Californie.
Pour Life, il couvra des reportages photographiques très diversifiées: sur la nature, la politique, la médecine, l'art et le divertissement. Ses photos ont fait l'objet de 28 couvertures du magazine Life.
Il s'attacha à photographier des thèmes aussi très sérieux, tels que l'autisme et réalisa un documentaire en 1968 ("What Color is the Wind?") sur les relations entre un enfant aveugle et ses frères jumaux.
Il fut aussi le premier, avec le reporter de Life Tommy Thompson, à interviewer et photographier la famille de Lee Harvey Oswald, après l'assassinat de Kennedy à Dallas.
Parmi ses autres clichés historiques, figurent ceux des tests de la bombe atomique au début des années 1950, le premier vol d'Howard Hugues en 1947.
Allan Grant est né le 23 octobre 1919 à New York. il apprit la photographie en travaillant d'abord dans les chambres noires. Puis il commenca à travailler en free-lance pour Life dès 1945, avant d'être intégrer professionnellement au sein de la rédaction l'année suivante. Après les années 1960, il devint producteur de documentaire sur l'education. Il était marié avec Karin, avec qui il eut une fille Kristina et deux fils Richard et Ronald.
Ses photos de personnalités les plus célèbres: de gauche à droite: Shirley MacLaine et sa fille Sachy Parker en 1959 (qui fit la couverture de Life), Grace Kelly et Audrey Hepburn dans les coulisses des Oscars en 1955 et Marilyn Monroe, lors de sa dernière interview le 3 août 1962.
>> Source article & images:
news en anglais sur pdnonline
article en anglais sur Los Angeles Times
le site officiel allan grant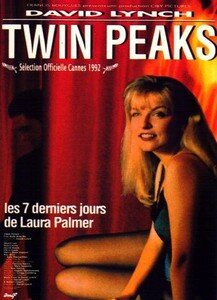 D'après le livre "Twin Peaks, les laboratoires de David Lynch", par Guy Astic (dispo sur amazon ), David Lynch et Mark Frost, les deux créateurs de la série Twin Peaks, se connaissaient depuis qu'ils avaient travaillé ensemble à l'adaptation de la biographie d'Anthony Summers, "Goddess: The secret lives of Marilyn Monroe" (en 1985). Le script, intitulé "Venus descending" est achevé en novembre 1987 et n'aura pas de suite, mais la fascination partagée par les deux hommes pour l'icône Marilyn Monroe semble s'être en partie cristallisée dans la figure de Laura Palmer, beauté blonde dont le meurtre trahit des zones d'ombre et défie les lois ordinaires de l'investigation. C'est l'actrice Sheryl Lee qui interpréta le rôle de Laura Palmer autant dans la série Twin Peaks (créée et produite par David Lynch et Mark Frost) diffusée en 1990 et 1991 à la télévision américaine, comportant deux saisons, soit au total 1 pilote et 28 épisodes; que dans le film, intitulé "Fire walk with me - Teresa Banks and the last days of Laura Palmer" ("Twin Peaks, Les 7 derniers jours de Laura Palmer" en français), écrit par David Lynch et Robert Engels, sorti en 1992.
---
Photos de Sheryl Lee (alias Laura Palmer dans Twin Peaks)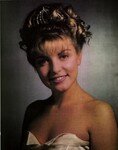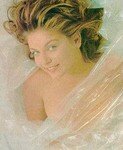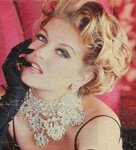 ---
According to the book "Twin Peaks, the laboratories of David Lynch", by Guy Astic, David Lynch and Mark Frost, the two creators of the Twin Peaks series, had known each other since they had worked together on the adaptation of the biography of Anthony Summers, "Goddess: The secret lives of Marilyn Monroe" (in 1985). The script, entitled "Venus descending" was completed in November 1987 and will not have a follow-up, but the fascination shared by the two men for the icon Marilyn Monroe seems to have partly crystallized in the figure of Laura Palmer, blonde beauty whose murder betrays gray areas and defies the ordinary laws of investigation. It is the actress Sheryl Lee who interpreted the role of Laura Palmer as much in the series Twin Peaks (created and produced by David Lynch and Mark Frost) broadcast in 1990 and 1991 on American television, comprising two seasons, a total of 1 pilot and 28 episodes; that in the film, entitled "Fire walk with me - Teresa Banks and the last days of Laura Palmer", written by David Lynch and Robert Engels, released in 1992.
---
>> Source photos:
Site perso Twin-Peaks.fr
---
© All images are copyright and protected by their respective owners, assignees or others.
copyright text by GinieLand.
Enregistrer