12 février 2008
Marilyn par Cecil Beaton

Cecil Beaton a photographié Marilyn lors d'une unique séance, le 22 février 1956 à l'hôtel Ambassador de New York. En ressortiront des images d'une Marilyn émouvante et sensuelle: en petite robe noire, en fourreau blanc, avec un oiseau empaillé sur la main ou une fleur dans la bouche. La photo préférée de Marilyn est celle où elle serre un oeillet contre elle, allongée sur un lit.
Beaton est accompagné de son assistant, Ed Pfizenmaier, et de Hans Knopf, qui photographient les coulisses de la séance.
Cecil Beaton has photographed Marilyn at a unique sitting on 22 February 1956 at the Ambassador Hotel in New York. The images of a moving and sensual Marilyn will come out: in a little black dress, in a white fur, with a stuffed bird on her hand or a flower in her mouth. Marilyn's favorite photo is the one where she squeezes a carnation against her, lying on a bed.
Beaton is accompanied by his assistant, Ed Pfizenmaier, and Hans Knopf, who take photos on backstage.

---

.Séance Lit - allongée dans un lit, un oeillet à la main.
.Bed Sitting - lying in a bed, with a carnation in her hand.
(> blog photos 22/02/1956 Bed Sitting par Cecil Beaton )
---

.Séance Fleurs - assise contre un mur, jouant avec un oeillet et une marguerite.
.Flowers Sitting - sat against a wall, playing with a carnation and a daisy.
(> blog séance photos 22/02/1956 Flower Sitting - Beaton & Pfizenmaier )
---

.Séance de l'Oiseau - avec l'oiseau et foulard et marguerite dans les cheveux.
.Bird Sitting - bird and daisy and scarf in hair.
(> blog photos 22/02/1956 Bird Sitting - Beaton & Pfizenmaier )

---

.Séance Robe Noire - assise contre le mur, les rideaux, sur des coussins et dans un canapé.
.Black Dress Sitting - sat against the wall, curtains, cushions and a sofa.
(> blog photos 22/02/1956 Black Dress Sitting par Cecil Beaton )
---

.Séance Veste Noire - debout contre le mur et les rideaux.
.Black Jacket Sitting - standing against the wall and the curtains.
(> blog photos 22/02/1956 Black Jacket Sitting par Cecil Beaton )
---

.Séance Fourrure Blanche - assise dans une chaise en rotin.
.White Fur Sitting - sitting in a rattan chair.
(> blog photos 22/02/1956 White fur Sitting - Beaton & Knopf )
---
Cecil Beaton dira d'elle que "Miss Marilyn Monroe me fait penser au bouquet final d'un feu d'artifice."
Cecil Beaton will say about her that "Miss Marilyn Monroe reminds me of the final bouquet of a fireworks display."

---
> blog posts tag Cecil Beaton
---
Cecil Beaton
(1904 - 1980)
photographe anglais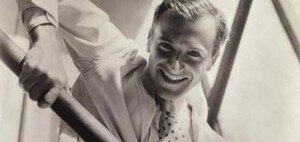 De son vrai nom Sir Cecil Walter Hardy Beaton (14 janvier 1904 - 18 janvier 1980, Londres) était un photographe de mode et de portrait britannique. Il fut également scénographe et concepteur de costumes pour le cinéma et le théâtre.
Né à Hampstead, en Angleterre, dans une famille de la Haute Société, Beaton était fasciné par les magazines de mondanités et plus spécialement, les images qui y étaient publiées. Il fréquenta les écoles Heath Mount School et St Cyprian's School, à Eastbourne, où ses talents artistiques furent rapidement reconnus. Pour ses 11 ans, sa gouvernante lui offrit un appareil Kodak 3A Camera, un modèle populaire, et lui apprit à s'en servir basiquement. Il commenca ainsi à photographier ses premiers sujets qui étaient sa mère et ses soeurs. Il étudia ensuite -sans grand interêt- l'histoire, l'art et l'architecte au St John's College à Cambridge, tout en continuant en parallèle la photographie, et grâce à ses contacts universitaires, parvint à faire le portrait de la Duchesse d'Amalfi, qui sera publié dans le célèbre magazine Vogue. Beaton quitta Cambridge en 1925 sans avoir obtenu le moindre diplôme, puis il se fit connaître par une première exposition à Londres en 1926 qui est bien accueillie et lui permet de signer un contrat avec la version britannique du magazine Vogue en 1931 pour lequel il collaborera jusqu'au milieu des années 1950. Il travailla également avec la revue de mode Harper's Bazaar et comme photographe pour Vanity Fair.
Pendant la seconde guerre mondiale, Cecil Beaton fut posté au Ministère de l'Information où sa tâche consistait à enregistrer des images du front britannique. Après la guerre, Beaton travailla pour le théâtre de Broadway, créant les plateaux , costumes et lumières comme pour la pièce de 1946 Lady Windermere's Fan, dans laquelle il joua aussi un rôle en tant que comédien. Mais son travail de scénographe et costumier fut principalement remarqué pour les films My Fair Lady (autant pour la pièce en 1956 que pour le film en 1964) et Gigi (1958), les deux films ayant permit à Beaton d'obtenir le prix prestigieux de l'Oscar du meilleure Costume. Il remporta aussi quatre Tony Awards pour les pièces de Broadway: The Grass Harp (1952), The Chalk Garden (1955), Saratoga (1959), Tenderloin (1960), et Coco (1969).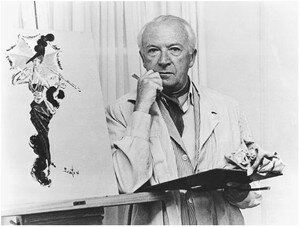 En 1974, il fit une grave attaque, qui le laissa parciellement paralysé, et dont il souffrira de la frustration de ne pouvoir se servir de son bras droit. Très diminué à la fin de sa vie, il meurt en pleine nuit dans sa maison de Wiltshire.

Jackie Kennedy et Cecil Beaton,
mars 1962 , Londres.

VIE PRIVEE
En 2003, les héritiers de Cecil Beaton autorisent la parution de son journal intime dans lequel on apprend que le photographe avait une vie homosexuelle particulièrement agitée (il fréquentait les intellectuels gays de son époque : Truman Capote, Jean Cocteau…) et vivait une passion amoureuse, non réciproque, avec Mick Jagger (rencontré en mars 1967). Pendant plus d'une décennie, les deux hommes restent très liés. Dans les dernières pages, Cecil Beaton évoque le chanteur en ces termes : « Masculin et féminin, beau et laid, il restera à jamais pour moi l'image de la passion interdite ».
De son homosexualité, il dit: "Mes amitiés avec les hommes sont plus merveilleuses qu'avec les femmes. Je n'ai jamais été amoureux d'une femme et je ne pense pas que je le serai jamais de la même façon qu'avec un homme. Je suis vraiment un terrible, terrible homosexualiste et j'essaie tellement de ne pas l'être." (cité par Hugo Vickers, Cecil Beaton, Londres, Weidenfeld et Nicolson, 1985.).
Le grand amour de sa vie fut le collectionneur d'art Peter Watson; il eut aussi une relation avec l'acteur Gary Cooper, qui resta l'un de ses meilleures amis pendant quelques années.
Mais Cecil Beaton fut aussi lié aux femmes, il vécut une relation amoureuse avec l'actrice Greta Garbo, une idylle passionnée et incohérente. Beaton préférait les hommes et Garbo aimait les femmes.
Toute sa vie, Cecil Beaton apparaît comme un homme énigmatique, difficilement cernable, fréquentant de nombreux cercles intellectuels: les Existentialistes autour de Jean-Paul Sartre, les artistes comme Pablo Picasso, le couple Serge Gainsbourg / Jane Birkin…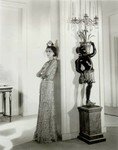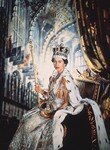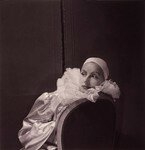 Coco Chanel, la Reine Elizabeth, Greta Garbo,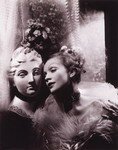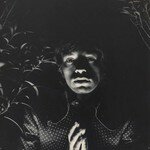 Marlene Dietrich, Audrey Hepburn, Mick Jagger,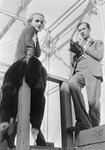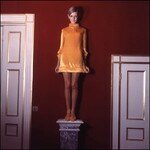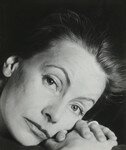 Carole Lombard et Cecil, Twiggy, Greta Garbo
SUJETS CELEBRES PHOTOGRAPHIES
Cecil Beaton fut le photographe officiel de la Cour d'Angleterre et photographia ainsi la Reine Elizabeth, la Reine mère, la Princesse Margaret, le Prince Charles, le Duke et la Duchesse de Windsor.
Parmi les artistes, il immortalisa Audrey Hepburn, Greta Garbo, Ingrid Bergman, Vivien Leigh, Gary Cooper, Marlene Dietrich, Marlon Brando, Johnny Weissmuller, Grace Kelly, Marilyn Monroe, Elizabeth Taylor, Franf Sinatra, Sammy Davis Jr., Dean Martin, Maria Callas, les Rolling Stones, Mick Jagger, Twiggy, Andy Warhol et le Velvet; ainsi que Pablo Picasso, Lucien Freud, Edith Sitwell, Coco Chanel, Elsa Schiaparelli...
---
>> sources web :
Bio sur wikipedia français et english wikipedia
Petite Bio et photos sur National Portrait Gallery
Bio et photos sur bbc.co.uk
Bio en français sur fluctuat.net
Article de presse à lire sur l'humanité
photos Cecil Beaton lui même sur viewimages
---
© All images are copyright and protected by their respective owners, assignees or others.
copyright text by GinieLand.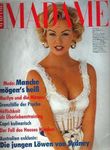 C'était en 1993 pour le magazine français Madame Figaro, l'actrice Charlize Theron qui était à l'époque mannequin, s'était glissée, le temps d'une séance photo, dans la peau de Marilyn Monroe.
Enregistrer