02 mars 2008
2/ Fête d'anniversaire de JFK
Marilyn Monroe à la fête privée d'anniversaire du Président John Fitzgerald Kennedy le 19 mai 1962, qui s'est tenue dans l'East Side à New York, au domicile d'Arthur Krimm et sa femme Mathilde. La chanteuse Diahann Carroll donne de la voix devant l'assemblée d'invités.

Marilyn Monroe at the private birthday party of President John Fitzgerald Kennedy in May 19, 1962, which was held in the East Side of New York, at the home of Arthur and his wife Mathilde Krimm. The singer Diahann Carroll sings in front of the assembly of guests.
> L'unique cliché montrant Marilyn aux côtés des frères Kennedy (John et Robert),
photographiés par Cecil Stoughton.
> The single shot showing Marilyn with the Kennedy brothers (John and Robert),
photographed by Cecil Stoughton.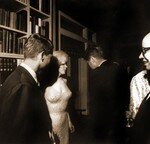 > Marilyn Monroe pose avec Earl Blackwell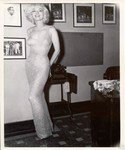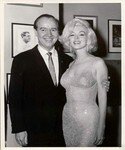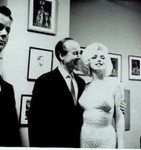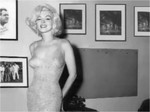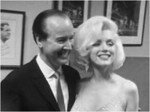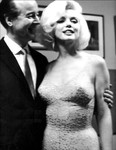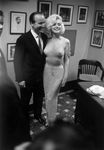 > Marilyn Monroe discute gaiement avec Maria Callas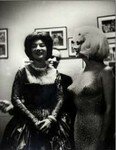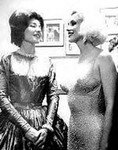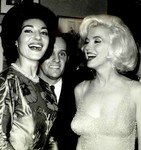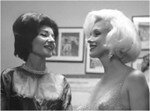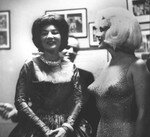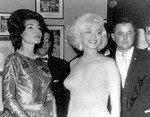 > Shirley MacLaine et JFK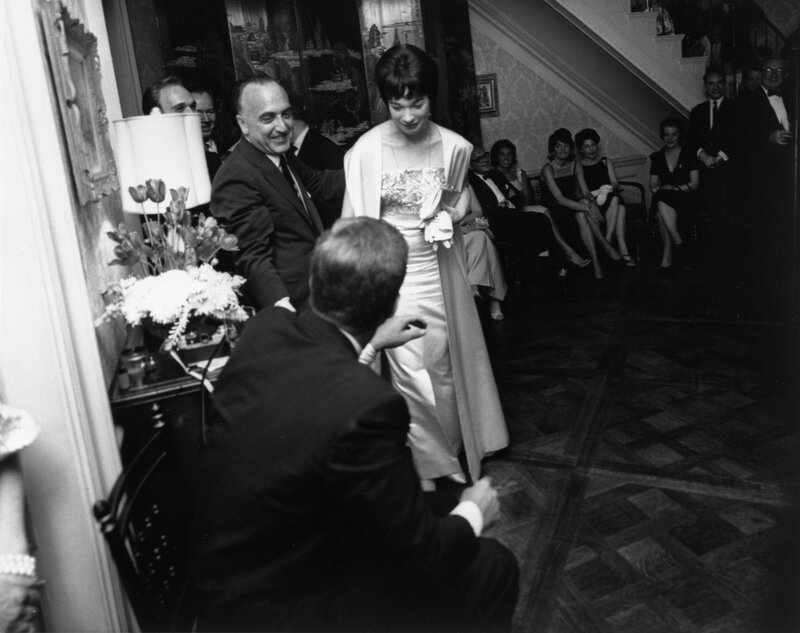 > JFK avec Harry Belafonte et sa femme Julie Robinson
photo de Cecil Stoughton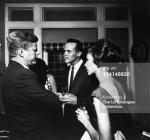 ---
© All images are copyright and protected by their respective owners, assignees or others.
copyright text by GinieLand.