Norma Jeane Baker (Marilyn Monroe) vers 1942, à Sawtelle, au 11334 Nebraska avenue, devant la maison que "tante Ana" Lower possédait et louait; située au coin sud-ouest des avenues Corinth et Nebraska à West L.A. Derrière Norma Jeane se trouve l'école Nora Sterry.
Norma Jeane Baker (Marilyn Monroe) circa 1942, in Sawtelle, at 11334 Nebraska Avenue, outside the house "Aunt Ana" Lower owned and rented; located on the southwest corner of Corinth and Nebraska Avenues in West L.A. Behind Norma Jeane is the Nora Sterry School.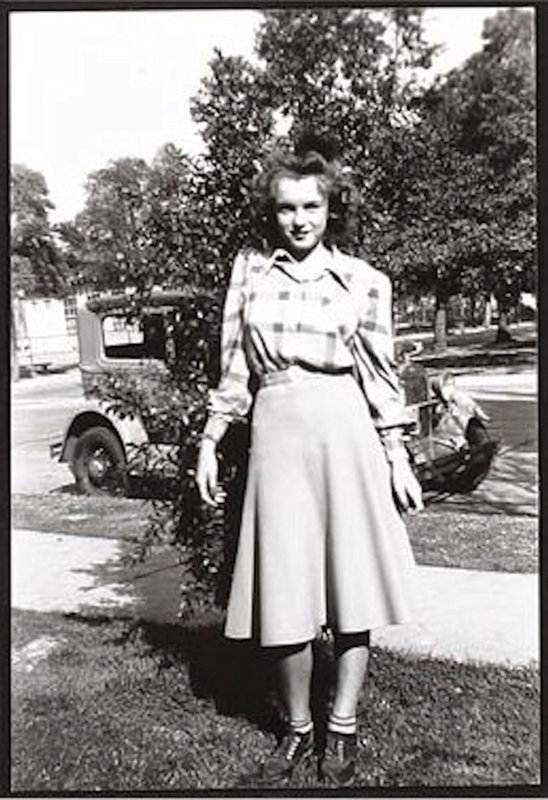 ---
© All images are copyright and protected by their respective owners, assignees or others.
copyright text by GinieLand.