21 septembre 2008
Le 9 mars 1954, Marilyn Monroe reçoit le "Photoplay Magazine Award" ("Le prix du magazine Photoplay") de "The Most Popular Actress of 1953" ("La meilleure actrice populaire de l'année 1953") pour ses rôles dans «Les Hommes préfèrent les blondes» et «Comment épouser un millionaire ?» des mains de Fred Sammis. La remise de prix a lieu dans une salle du Beverly Hills Hotel à Los Angeles.
In March 9, 1954, Marilyn Monroe receives the "Photoplay Magazine Award" of "The Most Popular Actress of 1953" for her parts in "Gentlemen Prefer Blondes " and" How to marry a millionaire? " from Fred Sammis. The awards ceremony takes place in a room at the Beverly Hills Hotel, in Los Angeles.

> Fred Sammis remet le prix à Marilyn, accompagnée de Sidney Skolsky
Fred Sammis gives the award to Marilyn, accompanied by Sidney Skolsky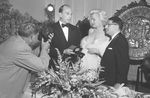 > Fred Sammis, Marilyn, et Allan Ladd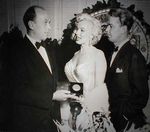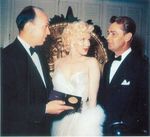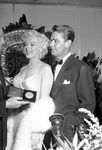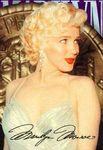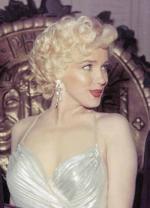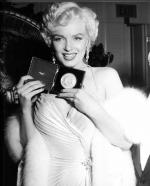 > Marilyn prend la pose au côté de l'acteur Alan Ladd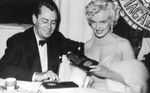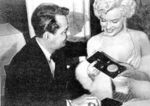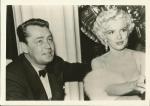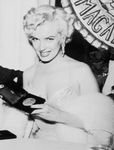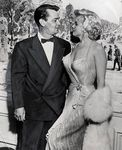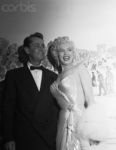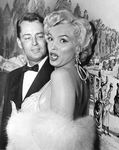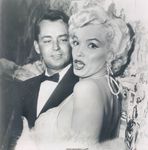 ---
A la reception - To the party
> de gauche à droite (from left to right):
Alan Ladd, Fred Sammis, Dick Powell et Marilyn

> Photographie de Murray Garrett >>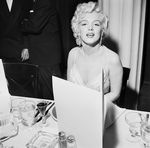 > encart publicitaire des lauréats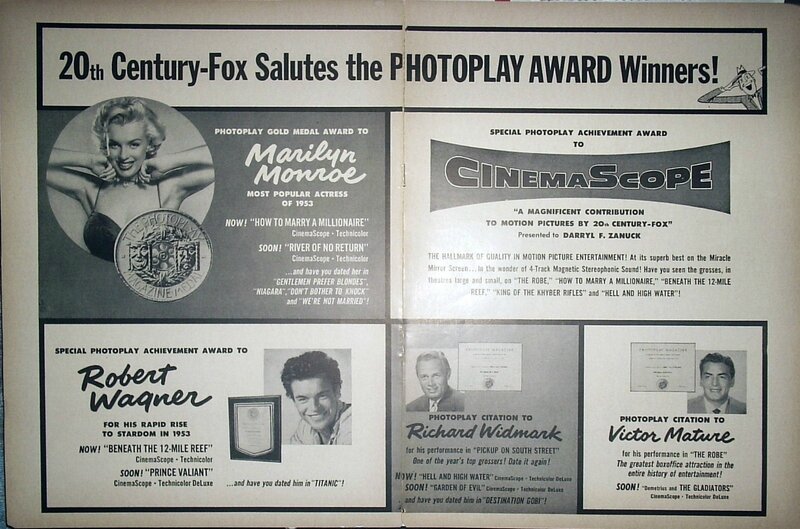 ---
> photographies collection Frieda Hull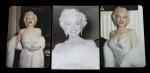 ---
source gif: création lanylane sur Lanymation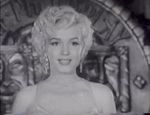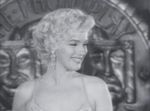 ---
---
>> Vidéo 1: remise du prix et remerciements


>> Vidéo 2

---
© All images are copyright and protected by their respective owners, assignees or others.
copyright text by GinieLand.
Enregistrer
Enregistrer