13 avril 2010
An x-ray of Marilyn Monroe's chest is going under the auctioneer's hammer along with other memorabilia.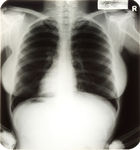 An x-ray of Marilyn Monroe's chest taken by a young doctor in 1954 when she was admitted to the Cedars of Lebanon Hospital for surgery for endometriosis. The doctor apparently later used the x-ray in lectures to students and more recently left the x-ray to his daughter who is putting it up for sale. It is expected to sell for up to $1,200.
The X-ray is just one of many Monroe-related items up for sale at an auction being staged at the Planet Hollywood resort and casino in Las Vegas on June 26 this year by Julien's Auctioneers .
---
Other items include this couch from the office of Marilyn Monroe's therapist, Dr. Ralph Greenson. Greenson began treating Marilyn after her breakdown while filming The Misfits (1961).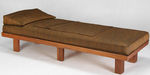 ---
Marilyn Monroe's change of rate card from 20th Century Fox dated May 11, 1953. Monroe's weekly pay rate changed from $750.00 to $1,250.

---
Pink long-sleeved boat neck Pucci blouse of silk jersey. Given to the daughter of Monroe's analyst in 1962 because Monroe felt it was too large for her.

---
An original black and white print of a photograph taken in 1954 of Marilyn Monroe in Korea.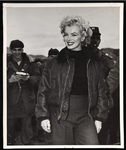 ---
An unopened bottle of Chanel No. 5 perfume owned by Monroe. Monroe aligned herself with the perfume in 1953, when asked what she wore to bed, Monroe replied, Chanel No. 5.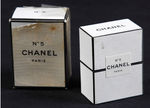 ---
A 32-page prompt book for the film 'Something's Got to Give' with title card typed with the name 'Marilyn Monroe'. Monroe was working on this remake of 'My Favorite Wife' at the time of her death. Notes throughout the book written in pencil by Monroe with her stage directions to herself.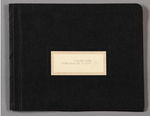 ---
An Italian-style carved chair with green velvet upholstery used in a July 1962 Marilyn Monroe photo shoot with Life magazine.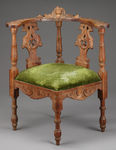 ---
Vintage wooden skis with metal initials "MM" on each ski, believed to be owned by Marilyn Monroe and used in an early photo shoot circa 1945.