03 décembre 2010
Marilyn, une légende
Auteurs: Richard Havers & Richard Evans
- Livre + CD -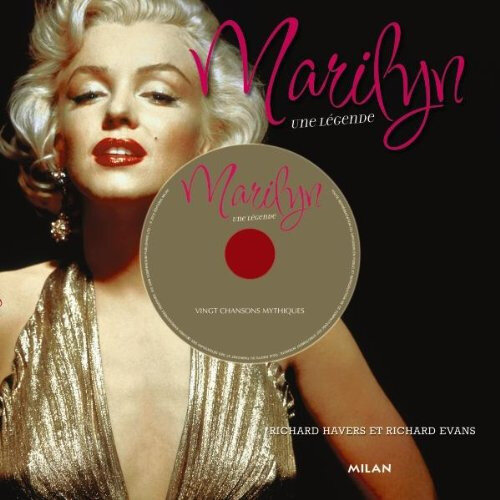 Date de sortie: novembre 2010
Relié 192 pages
Dimensions: 27,5 x 27,5 x 2 cm
Langue: français
Éditeur: Editions Milan
ISBN-10: 274594567X
ISBN-13: 978-2745945679
Prix éditeur: 45 Euros
Ou le commander ? sur amazon

Présentation de l'éditeur: Ce livre superbement illustré retrace le parcours fulgurant de Norma Jeane, « pauvre petite orpheline » devenue Marilyn Monroe, la star mondiale adulée de tous.
L'écoute des vingt titres du CD inédit qui l'accompagne nous replonge instantanément dans l'atmosphère glamour de Certains l'aiment chaud, Les Hommes préfèrent les blondes et autres succès hollywoodiens. Autant de chansons elles aussi mythiques entrées dans la légende.
---
> CD - 20 titres/ 20 tracks:
1- Anyone Can See I Love You
2- Every Baby Needs a Daddy
3- Kiss
4- Two Little Girls from Little Rock
5- When Love Goes Wrong
6- Diamonds are a Girl Best Friend
7- Bye Bye Baby
8- One Silver Dollar
9- River of No Return
10- Down In The Meadow
11- Afer You Get What You Want
12- Heatwave
13- Lazy
14- That Old Black Magic
15- I Wanna Be Loved You
16- Running Wild
17- Some Like It Hot
18- Let's Make Love
19- I'm Through With Love
20- My Heart Belongs to Daddy
---
Marilyn in Words , Pictures and Music
Authors: Richard Havers & Richard Evans
- Book + CD -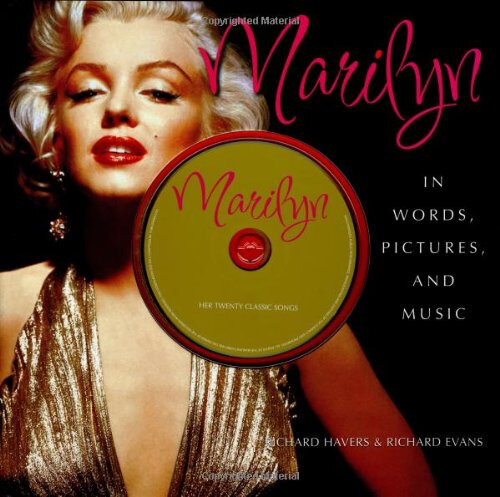 Date de sortie: avril 2010
Relié 162 pages
Dimensions: 27,5 x 27,5 x 1,4 cm
Langue: anglais
Éditeur: Compendium Publishing
ISBN-10: 1849120269
ISBN-13: 978-1849120265
Prix éditeur: 32,50 Euros
Ou le commander ? sur amazon

Présentation de l'éditeur: Marilyn Monroe always felt she lived her life on the outside, never really accepted by Hollywood. Never finding the kind of happiness with a man that she dreamed of, yet never behaving in a way that would allow a man to completely trust in her. She was a natural talent who constantly tried to be something different. Today her memory is cherished by millions of peoiple the world over. Ever since her death, at a comparatively young age, there have been countless conspiracy theories, theories that have been prevented some from remembering how she was a talented, yet fragile, actress. From "poor little orphan girl" to a worldwild celebrity, this is the story of how Norma Jeane became Marilyn Monroe. Includes audio CD with 20 music tracks.

---
Autres Editions / Other Editions:
> Espagne :Editorial Libsa, 2010
Marilyn: Sus palabras, sus imagenes y su musica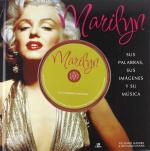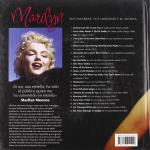 ---
Vous avez le livre ? Do you have the book ?
Apportez votre critique, votre avis ou votre note (/10)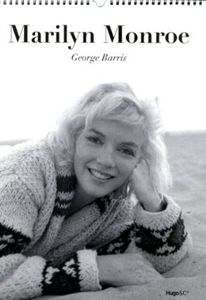 Calendrier 2011 Marilyn Monroe par George Barris; édité par Hugo Image, avec 24 photographies noir et blanc (1 page pour 15 jours).
Prix éditeur: 19,90 euros (on le trouve à 14,90 Euros à Carrefour).