31 décembre 2010
Marilyn Monroe photographiée par André De Dienes
Début 1953 - Bel Air Hotel - Having a Bath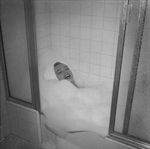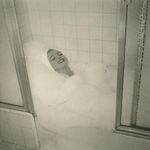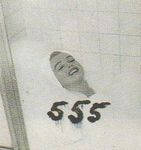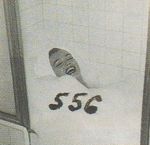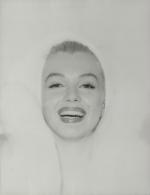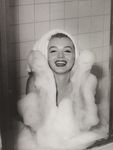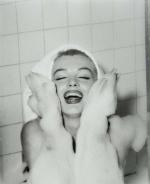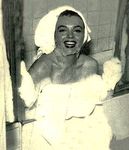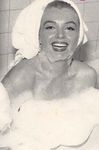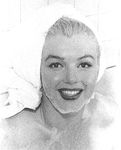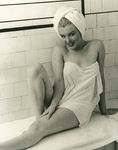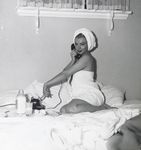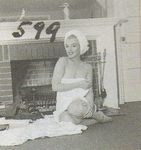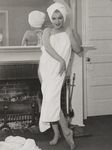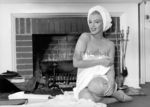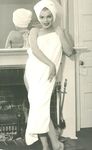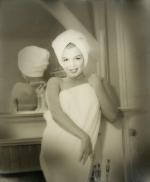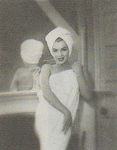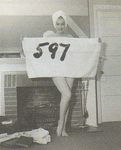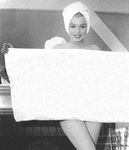 >> agenda: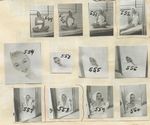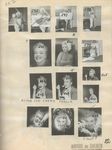 André De Dienes se souvient:
Elle était d'humeur coquine, ne portant rien sous sa serviette, elle l'ouvrait et la refermait en quelques secondes.
Le téléphona sonna sans cesse ce jour-là. Je lui demanda de ne pas décrocher. A la fin de la journée, elle décrocha. Elle écouta un long moment sans rien dire, puis je la vis blêmir et prendre un air horrifié. Elle déclara "Oui, j'arrive." et raccrocha. Son changement d'humeur était spectaculaire. Elle s'éloigna du combiné en chancelant, étourdie. (...) Je lui demandai ce qui n'allait pas et elle me répondit qu'elle ne pouvait rien me dire, qu'elle devait se rendre sur-le-champ aux studios pour expliquer quelque chose.
Je ne sus ce qui s'était passé que quelques jours tard. C'était son studio qui l'avait appelée (...), un des cadres de la Fox l'avait sommée de venir immédiatement s'expliquer pour le calendrier dans lequel elle avait posé nue plusieurs années auparavant. L'affaire venait d'être révélée dans les journaux et la Fox craignait que sa carrière soit complètement fichue.
Quelques soirs plus tard, elle vint chez moi voir les jolies photos et elle les aimai toutes, n'en éliminant qu'une, dont je découpai au ciseau le négatif devant elle pour la rassurer.
*(source: coffret André De Dienes, Marilyn, publié chez Taschen en 2002)

Marilyn Monroe photographiée par André De Dienes
Début 1953 - Beverly Hills - La nuit
Marilyn Monroe photographed by Andre De Dienes
Beginning 1953 - Beverly Hills - The Night
André De Dienes se souvient:
Tard une nuit, Marilyn me téléphona pour me dire qu'elle n'arrivait pas à dormir. Elle me proposa d'aller faire des photos quelque part dans une ruelle mal éclairée de Beverly Hills. Elle voulait poser triste et esseulée. Je sortai hors de mon lit, rassemblai mon équipement et nous partîmes prendre des photos toute la nuit. Je n'avais pas de flash et j'éclairai avec mes phares de voiture. Les images qui en résultent sont très mélodramatiques.
Jouait-elle la comédie, était-elle consciente que quelque chose n'allait pas dans sa vie ou sentait-elle que la tragédie l'attendait au tournant ?
*(source: coffret André De Dienes, Marilyn, publié chez Taschen en 2002)
---
© All images are copyright and protected by their respective owners, assignees or others.
copyright text by GinieLand.