Le 26 avril 1955, Marilyn Monroe assiste à la "Newspaper Public Convention" (nommé aussi le "Banshee Luncheon") au Waldorf Astoria de New York. Le comique Milton Berle se charge de l'animation de la soirée (Marilyn le rejoindra sur scène); Marilyn y rencontre aussi Hedda Hopper, une actrice reconvertie dans le journalisme à potins, et serre la main de J. Edgar Hoover, le grand patron du FBI, et pose avec le Capitaine Ted Goodman.
On April 26, 1955, Marilyn Monroe attends the "Newspaper Public Convention" (also known as the Banshee Luncheon) at the Waldorf Astoria in New York. The comedian Milton Berle takes care of the animation of the evening (Marilyn will join him on stage); Marilyn also meets Hedda Hopper, an actress reconverted into gossip journalism, and shakes hands of J. Edgar Hoover, the FBI's great boss, and poses with Captain Ted Goodman.

> Marilyn Monroe, Milton Berle, J Edgar Hoover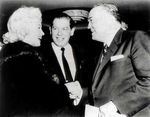 > Marilyn Monroe et le capitaine Tedd Goodman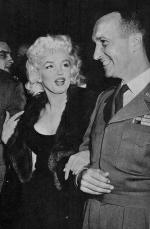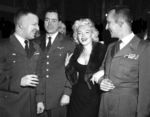 > Marilyn, Milton Berle et personnalités inconnus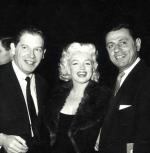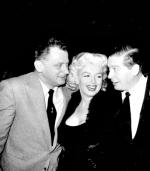 > Dîner: Marilyn, Arthur 'Bugs' Bear, Milton Berle
Marilyn feuillète le programme de la soirée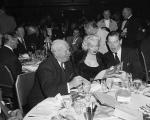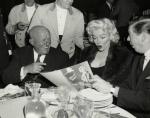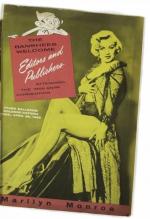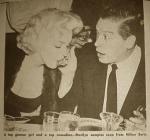 > Marilyn Monroe et Hedda Hooper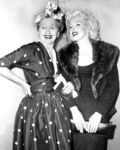 > Sur scène: Marilyn Monroe et Milton Berle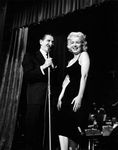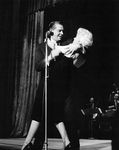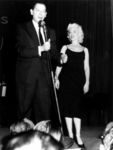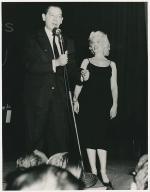 ---
> Photographies de Frank Worth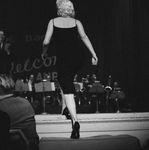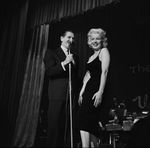 ---
© All images are copyright and protected by their respective owners, assignees or others.
copyright text by GinieLand.
Enregistrer
Enregistrer