Earl Moran
(1893 - 1984)
peintre et photographe américain
Né le 8 décembre 1893 à Belle Plain (Iowa-États-Unis), Earl Steffa Moran est le fils d'un fermier, Frank Moran (1865-1949), et de Adella Bell (Steffa) Moran (1870-1965).
Il étudie à la "Art Institute of Chicago" puis déménage vers Manhattan où il continue ses études à la fameuse "Art Student League" de New York City. Il étudie sous les tutelles de Vincent Drumond, Robert Henri, Thomas Fogarty (aussi professeur de Norman Rockwell) et l'anatomiste George Bridgman. Il retourne à Chicago en 1931 où il tient un petit studio spécialisé en photographies et peintures. Il envoie quelques illustrations peintes de jolies filles en bikini à deux sociétés de calendriers, 'Brown and Bigelow' et 'Thomas D. Murphy Company' qui achètent ses peintures. Dès lors, sa carrière est lancée. En 1937, ses pin-ups sont vendues par millions grâce aux calendriers de la société 'Brown and Bigelow'.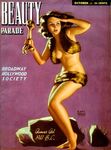 Il devient célèbre dans les années 40 pour ses pin-up girls, où il passe maître dans les techniques du pastel et de la peinture à l'huile. Il prenait ses modèles en photos avec lesquelles il travaillait ensuite ses peintures. Life Magazine publie un article en 1940 intitulé "Speaking of Pictures" qui se concentre sur le travail de Moran et lui vaut ainsi une célébrité nationale. Il travaille pour Sears & Roebucks, réalise des affiches de films. En 1941, il aide un ami publieur, Robert Harrison, à lancer un nouveau magazine masculin, Beauty Parade, et plus tard, il contribuera à d'autres publications d'Harrison comme les magazines Flirt, Wink and Giggles, Eyefull.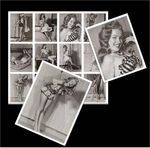 En 1946, Earl Moran s'installe à Hollywood. Il a déjà travaillé avec beaucoup de stars de cinéma comme Betty Grable pour des affiches publicitaires. Son modèle le plus connu reste Norma Jeane, future Marilyn Monroe, qui posa pour lui de 1946 à 1950. Elle était payée 10$ de l'heure pour poser dénudée en prenant des allures de pin-up. Elle était satisfaite des illustrations de Moran, affirmant qu'il représentait ses jambes plus belles qu'elles n'étaient.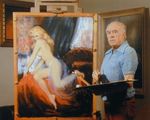 Earl Moran signe ensuite avec les galeries «Aaron Brothers Galleries» pour qui il travaille jusqu'en 1982, date à laquelle il doit arrêter pour raison de santé (il perdait peu à peu la vue, devenant presque aveugle). Il dessinait alors surtout des pin-ups entièrement nues.
Il meurt le 17 janvier 1984 à Santa Monica (Californie), à l'âge de 91 ans.

---
Earl Moran a photographié et peint Marilyn de 1946 à 1949. Elle posait pour lui dans son studio à Hollywood. Il engagea Norma Jeane qui était inscrite à l'époque à la Blue Book Model Agency. Payée 10$ de l'heure, Marilyn raconta plus tard que Earl Moran lui avait sauvé la vie plusieurs fois en l'engageant.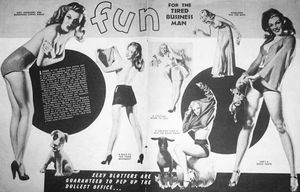 >> Voir les photos de Marilyn par Earl Moran
Commentaires de Earl Moran sur Marilyn Monroe:
"Elle savait exactement quoi faire: ses mouvements, ses mains, son corps étaient tout simplement parfaits. Elle était la plus sexy. Mieux que n'importe qui d'autre. Emotionnellement, elle faisait tout à la perfection. Elle exprimait exactement ce que je voulais."
---
>> sources web:
Biographie sur wikipedia
Le site The PinUp Files
Le site The PinUp Page
Le blog 40s and 50s Sweet Betty Lou
blog consacré aux illustrateurs