02 février 2011
Ayant créé un petit site sur Marilyn Monroe en 2000, un jour, une personne fan de Marilyn m'avait cordialement invité à rejoindre une mailing liste consacré à Marilyn mais dont les membres faisaient partis d'un club. Je m'y suis bien sûr inscrite et un petit réseau de membres de cette liste s'est créé, partageant infos et photos rares ou connus de notre idole. Je n'ai par contre jamais adhéré au club et j'ai toujours été très enchantée de participer à ce système d'échange entre fans. Cela a duré 10 ans. L'année dernière en 2010, la personne qui gérait tout cela a décidé d'y mettre un terme: le club et ses composantes webs (c'est à dire son site web, son facebook et son forum) ont été supprimés, de même que la Mailing Liste.
J'avais ici même sur ce blog créé un post sur ce club. La personne qui le gérait m'avait demandé de supprimer tout liens vers ce club qui dorénavant été fermé. Je ne l'avais pas fait, car j'aime gardé des traces ce que je publie, même si les sites et blogs ferment. Les choses ont existé, tout cela a été réel, des liens se sont même parfois créées, des souvenirs en communs entre des personnes "réelles" et non virtuelles !! alors pourquoi tout effacé comme cela, d'un coup ?! Je ne juge nullement la personne qui gérait tout ceci d'y avoir mis un terme, elle a certainement ses propres raisons (que je ne connais pas, je tiens à le préciser) mais pour ma part, sur MON blog, je devrais pouvoir publier et agir et dire ce que je veux, non ?! dans la limite du possible bien évidemment, tant que l'on ne porte pas atteinte aux personnes, ni ne tient aucun propos injurieux ou de nature raciste. Mais là, il s'agissait simplement d'un lien vers un site !

Voici ce que j'ai reçu par mail daté du 1er février 2011, provenant du service de "support de canalblog":

Le blog ci-dessous a été signalé aux modérateurs de CanalBlog :
- Titre du blog : Divine Marilyn Monroe
accessible à l'adresse http://divinemarilyn.canalblog.com/ , blog dont vous êtes le responsable.
Motifs du signalement : - merci de retirer tout les liens pointant vers
XXXXXXX Lien vers site 1 - Lien vers site 2 - Lien vers site 3 XXXXXXX
avant que XXX nous fasse un procès. (à vous comme à nous)
C'est ridicule, mais c'est son droit de refuser d'etre en lien sur votre blog.
En cas de refus de votre part nous serions obliger de mettre un terme a votre compte.
évidemment j'ai remplacé les urls et le nom de la personne par des croix XXX
Je suis vraiment très surprise de la façon d'agir de cette personne avec qui je n'ai pourtant jamais eu aucun problème ! ou alors quelque chose m'aurait-il échappé ?... Je me sens quelque peu blessée, surprise et même choquée de la part de cette personne en particulier, dont je portais une certaine estime.

Parfois je me demande si c'est moi qui réagis normalement ou si ce sont les autres qui ont une drôle d'attitude envers moi ?! quoique, même canalblog trouve tout cela "ridicule"!
Parfois je me demande si je vis bien dans un pays démocratique où la liberté d'expression est une valeur de notre République ?! d'autant que je n'ai porté aucune critique ni jugement !
Pour finir, je me demandai encore juste une chose: et si un magazine avait publié dans le passé un lien vers ces sites (et il me semble que le magazine Studio l'avait fait), cette personne va-t-elle acheter toutes les publications de ce magazine via les sites d'enchères, faisant un appel à la nation, afin de détruire par le feu la totalité des magazines ?!... Tout cela se rapproche de l'hérésie punie au temps du moyen-âge !

C'est ridicule... et étrange.
Marilyn Monroe en vacances chez les Rosten,
à Amagansett, East Hampton (Etat de New York) l'été 1955.
Marilyn Monroe in holiday at the Rosten's
in Amagansett, East Hampton (New York), in the summer of 1955.

---
> Marilyn joue au badminton avec Hedda, Norman et leur fille Patricia.
Marilyn plays badminton with Hedda, Norman and their daughter Patricia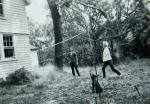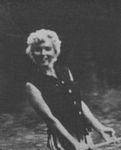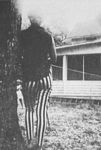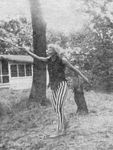 > video


---
> Marilyn tient la main de la petite Patricia Rosten et de Hedda Rosten
Marilyn holds the hand of the little Patricia Rosten and Hedda Rosten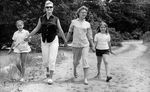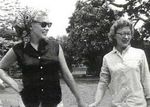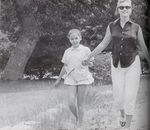 ---
> Marilyn et Hedda Rosten
Marilyn with Hedda Rosten

---
> Moments de détente à Long Island
Relaxing moments in Long Island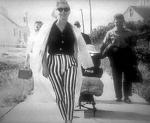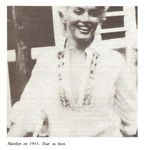 ---
© All images are copyright and protected by their respective owners, assignees or others.
copyright text by GinieLand.

Enregistrer
Enregistrer
Enregistrer
Enregistrer