14 février 2011
The Untold Story
Marilyn, une vie inachevée
Année: 1980
Affiches
Photos publicitaires de Catherine Hicks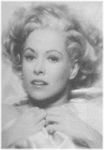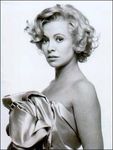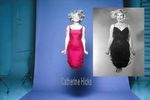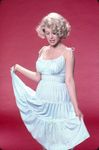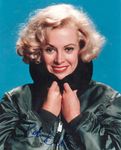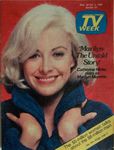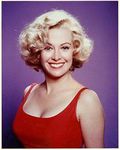 - articles de presse, Télé Star (scans personnels):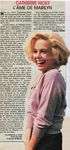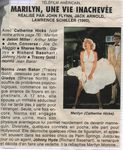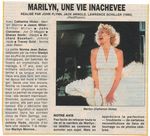 Fiche technique
Réalisateurs: Jack Arnold, John Flynn,
Lawrence Schiller
Basé sur le roman de Norman Mailer
Scénariste: Dalene Young
Assistant du réalisateur: Gary LaPoten
Producteur: Lawrence Schiller
Musique: William Goldstein
Directeur photo: Terry K. Meade
Montage: Jack Gleason, Patrick Roark
Direction artistique: Sydney Z. Litwack, Jan Scott
Production: ABC
Genre: Biographie - Drame
Pays: Australie / États-Unis
Format: Couleur
Durée: 156 minutes
Distribution

Catherine Hicks: Marilyn Monroe
Richard Basehart: Johnny Hyde
Frank Converse: Joe DiMaggio
John Ireland: John Huston
Viveca Lindfors: Natasha Lytess
Jason Miller: Arthur Miller
Sheree North: Gladys Baker
Kevin Geer: Jim Dougherty
Tracey Gold: Norma Jean enfant
Priscilla Morrill: Louella Parsons
John Christy Ewing: avocat
Bill Vint: Montgomery Clift
Larry Pennell: Clark Gable
Heath Jobes: Tom Ewell
Howard Caine: Billy Wilder
Brad Blaisdell: Jack Lemmon
Anthony Gordon: Laurence Olivier
Bruce Neckels: Tony Curtis
Synopsis

L'histoire biographique de la petite orpheline Norma Jean, à sa transformation en star Marilyn Monroe. On y voit les grands moments de sa vie: sa carrière (dont certaines scènes des photos et films de Marilyn ont été reconstituées), sa vie privée (ses mariages)...
---
Extrait video
le film est dispo en VO en 9 partie sur youtube
partie 1

Catherine Hicks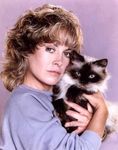 Née le 6 août 1951, à New York, Catherine Hicks a des origines anglaises et irlandaises. Elle passe son enfance en Arizona où s'installent ses parents. Après avoir obtenue son diplôme universitaire, elle part à New York, où elle tourne des spots de pubs télé et décroche un rôle dans une série (Ryan's Hope). En 1978, elle se produit sur la scène théâtrale de Broadway puis elle part vivre à Los Angeles en 1980 où elle joue dans une sitcom (The Bad News Bears) avant de décrocher le rôle de Marilyn Monroe dans le biopic inspiré du roman de Norman Mailer, une grosse production d'ABC qui coûta 3,5 millions de dollars. Pour sa prestation convaincante en Marilyn, elle remporte un Emmy. Elle enchaîne ainsi les films dans les années 1980 (le remake de Valley of the dolls, Better late than never, Death Valley, Touche pas à ma fille, autant de productions télévisées qui ne marquent pas sa carrière). Elle continue en parallèle à tenir des rôles dans des séries (Tucker's Witch en 1984, Star Trek IV en 1986). Le cinéma lui ouvre aussi ses portes: Garbo Talks de Sidney Lumet, Peggy Sue de Francis Ford Coppola, Jeu d'enfant (Chucky I) de Tom Holland. Catherine se marrie en 1990 avec Kevin Yagher, un maquilleur professionnel spécialisé dans les effets spéciaux au cinéma (la poupée Chucky, c'est lui), avec qui elle a une fille Catie, née en 1992. Elle poursuit sa carrière d'actrice dans les années 1990 et 2000, pour des films de productions télés et des séries (dont un premier rôle dans Sept à la maison de 1996 à 2007).

>> Sur le web:
- fiche du film sur imdb
- casting sur aveleyman.com
- site dédié à catherine hicks
- bio de Catherine Hicks sur wikipedia