---
>> Photos Ashley Judd et Mira Sorvino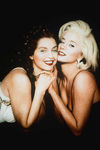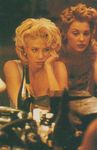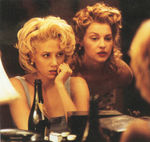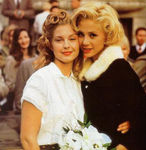 Fiche technique
Réalisateur: Tim Fywell
Scénariste: Jill Isaacs
Basé sur le livre "Goddess" de Anthony Summers
Producteur: Guy Riedel
Producteur associé: Udi Nedivi
Producteur executif: Marvin Worth
Musique: Christopher Young
Directeur photo: John Thomas
Montage: Glenn Farr
Direction artistique: Troy Sizemore
Costumes: Ha Nguyen
Production: HBO
Genre: Biographie - Drame
Pays: États-Unis
Format: Couleur
Durée: 135 minutes
Distribution
Ashley Judd: Norma Jean Dougherty
Mira Sorvino: Marilyn Monroe
Josh Charles: Eddie Jordan
Ron Rifkin: Johnny Hyde
David Dukes: Arthur Miller
Peter Dobson: Joe DiMaggio
Taylor Nichols: Fred Karger
John Rubinstein: Darryl Zanuck
Allan Corduner: Billy Wilder
Dana Goldstone: Lee Strasberg
Micole Mercurio: Mozelle Hyde
Lindsay Crouse: Natasha Lytess
John Apicella: Milton Krasner
Dennis Bowen: Tom Kelly
Nancy Linehan Charles: Bette Davis
Jeffrey Combs: Montgomery Clift
Steven Culp: Robert Kennedy
Lou Cutell: Henry Weinstein
Joe D'Angerio: Whitey Snyder
Marianne Davis: Young Norma Jean
Edith Fields: Nana Karger
Beth Grant: Grace Goddard
Sandra Ellis Lafferty: Inez Melson
Michael Laskin: Sidney Skolsky
Floyd Levine: Spyros Skouras
Herb Mitchell: Ben Lyon
Virginia Morris: Dr. Marianne Kris
Kelsey Mulrooney: Child Norma Jean
Christopher Murray: Doc Goddard
Erika Nann: Jane Russell
Audrie Neenan: Sylvia Barnhart
Terrence O'Connor: Gladys Baker
Howard Platt: Howard Hawks
John Roselius: Earl Moran
Peter Sands: Peter Lawford

Synopsis

Partiellement basé sur le livre "Norma Jean: My Secret Life With Marilyn Monroe" par l'acteur Ted Jordan (interprété par Josh Charles), qui déclara avoir eu une longue relation suivie avec Marilyn.
Film biographique imaginaire sur la vie de Marilyn Monroe, commençant avant qu'elle ne change son nom de Norma Jean Baker pour se transformer en Marilyn, la star légendaire et sex-symbol d'Hollywood. Le film présente la dualité de personnalité de Marilyn, où son double Norma Jean lui apparaît, lui rappelant d'où elle vient. D'où le slogan du film: "Marilyn Monroe was our fantasy. Norma Jean was her reality." Beaucoup de facettes de la vie de Marilyn sont explorées: son enfance et adolescence, ses débuts en tant que mannequin, sa vie privée et ses mariages, ses films. On y découvre aussi une star dépendante de l'alcool et des médicaments. Le film a été nommé dans 5 catégories aux Emmy Awards et 2 nominations aux Golden Globes pour les actrices (Ashley Judd et Mira Sorvino).

---
Video: extrait du film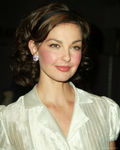 Ashley Judd (née Ashley Tyler Ciminella) est née le 19 avril 1968 à Granada Hills en Californie. Diplômée en français de l'Université du Kentucky, elle étudie l'art dramatique et débute sur les planches dans une version de Busted, montée par Naked Angels et mise en scène par Timothy Hutton, et décroche son premier rôle à la télévision dans la série Sisters. Elle fait sa première apparition au cinéma aux côtés de Christian Slater dans Kuffs (1992) de Bruce A. Evans. Mais c'est le premier rôle qu'elle tient dans Ruby in paradise (1993) de Victor Nunez qui la révèle au public. S'ensuit les films à succés Tueurs nés (1994), Smoke et Heat (1995). Valeur montante d'Hollywood, elle a pour partenaires Robert De Niro (Heat, 1995) et Matthew McConaughey (Le Droit de tuer ?, 1996), qui seront également ses amants dans la vie. Elle tient les premiers rôles dans Le Collectionneur (1997), Le Voyeur (1999), Double jeu (1999), Crimes et pouvoir (2002), Instincts meurtriers (2003), De-lovely (2004), Bug (2006). Côté vie privée: sa mère et sa sœur sont de célèbres chanteuses de country et Ashley est mariée au coureur automobile Dario Franchitti.
---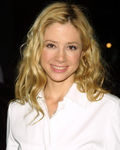 Mira Sorvino est née à Tenafly (New Jersey), le 28 septembre 1967. Elle est la fille du célèbre acteur Paul Sorvino, qui refusait que ses
enfants deviennent acteurs. Mais Mira découvre le théâtre très jeune. Dipômée d'Harvard, elle a obtenu une mention honorifique en Études est-asiatiques et
parle couramment le mandarin et le français.
Après ses études, elle part à New York où elle tente de percer comme actrice. Elle devient assistante réalisatrice, puis comme directrice de casting avant de se voir offrir un rôle. Elle fait de petites apparitions en 1994 dans
Quiz Show de Robert Redford et Barcelona de Whit Stillman. Elle devient célèbre en 1995 grâce à Woody Allen qui lui offre un rôle dans Maudite Aphrodite qui lui vaut l'Oscar de la meilleure actrice dans un second rôle. Elle joue ensuite dans Romy et Michelle, 10 ans après (avec Lisa Kudrow) et At First Sight avec Val Kilmer, interprète Marilyn Monroe en 1996 dans Norma Jean et Marilyn et on la voit dans Mimic (1997) et Summer of Sam (1999).
En 1996, le magazine People la déclara comme l'une des cinquante plus belles personnes au monde.
Puis elle s'éloigne du cinéma à gros budjet pour jouer dans des petites productions et en 2005, elle reçoit un Golden Globe pour son rôle dans le téléfilm Human Trafficking.
Mesurant 1.78 m, Mira Sorvino a eu une relation avec Quentin Tarantino et Olivier Martinez avant d'épouser Christopher Backus en 2004 avec qui elle a trois enfants. . Leur fille Mattea Angel est née le 3 novembre 2004, et leur fils John le 29 mai 2006. Leur fils Holden Paul Terry Backus est né le 22 juin 2009 à Los Angelès.
Membre de Amnesty International, elle est l'une des nombreuses vedettes de Hollywood à avoir demandé à l'Organisation des Nations-Unies d'intervenir au Darfour.
>> Sur le web:
- fiche du film sur imdb (en anglais)
- Le film sur wikipedia (en anglais)
- les décors du film sur charettedesigns.com
- Bios wikipedia de Ashley Judd et Mira Sorvino
- Site de fan sur ashley-judd.com