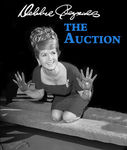 Vente aux enchères "Debbie Reynolds The Auction" le 18 juin 2011 par Profiles in History à Beverly Hills aux Etats-Unis.
L'actrice Debbie Reynolds n'est pas qu'une simple légende d'Hollywood mais elle est aussi une fervente collectionneuse de costumes de cinéma de l'âge d'or d'Hollywood. En septembre dernier, pour Bonhams, elle avait vendu quelques pièces de meubles, de chandeliers et d'art décoratifs. Mais aujourd'hui, elle met aux enchères plusieurs pièces magistrales de sa collection, comprenant des costumes de films et des accessoires, pour le compte de Profiles in History par une série d'enchères qui commencent en juin 2011. Visitez le site web Hollywood Motion Picture qui présente sa collection.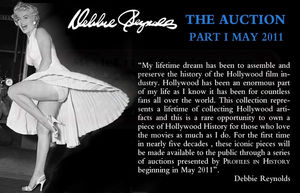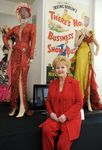 Debbie Reynolds collectionne depuis près de 50 ans et sa collection est considérée comme l'une des plus importantes de costumes d'Hollywood des studios MGM et de la Fox, comptabilisant près de 3500 costumes, 20 000 photographies, plusieurs milliers d'affiches de films, des esquisses faites par les costumiers, et d'autres accessoires qui ont servi dans les plus grands films.
Parmi sa collection, on recense des objets qui ont servi entre autres aux films Autant en emporte le vent (Gone With the Wind), Ben Hur, My Fair Lady, The Sound of Music et Casablanca. Les costumiers sont de grands noms tels que Travilla, Adrian, Travis Banton et Edith Head. Les costumes furent portés par Marilyn Monroe, Judy Garland, Charlton Heston, Greta Garbo, Elizabeth Taylor, Bette Davis, Gene Kelly, Richard Burton, Marlon Brando, Audrey Hepburn...
Le catalogue est vendu au prix de 39,50 $. Les lots concernant Marilyn se trouvent aux pages 149-150-151-152 (Gentlemen Prefer Blondes, How to marry a millionnaire, Monkey Business), pages 166-167-168-169-170 (River of no return, There's no business like show business), pages 189-190-191 (The seven year itch).
Debbie fut invitée sur le plateau de l'émission Oprah Show
pour présenter quelques pièces de sa collection.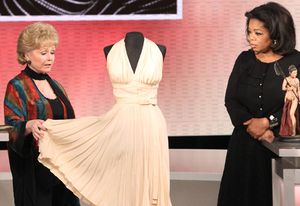 >> source: article sur examiner.com