21 mai 2011
Séance "Robe Dorée"
Gold Dress Sitting
---
Marilyn Monroe photographiée par Milton H Greene, la soirée du 10 Septembre 1954, au second studio de Milton, au 480 Lexington Avenue, à New York. Deux séances prennent place dans ce studio sur fond noir avec une chaise en rotin: celle-ci de la "robe dorée" et celle de la "Ballerine".

---
Marilyn Monroe photographed by Milton H Greene, the evening of September 10, 1954, at Milton's second studio, at 480 Lexington Avenue, in New York. Two sessions take place in this studio on a black background with a rattan chair: this one -the "gold dress"- and the one of the "Ballerina".
---
- "GD": "Gold Dress"
---
All photos are copyright and protected by their respective owners.
copyright text by GinieLand.
Les hommes préfèrent les blondes
Les interviews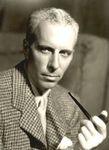 Howard Hawks
(le metteur en scène)
- La plupart des réalisateurs traitèrent Marilyn comme quelqu'un de réel. Or, elle ne l'était pas. Elle n'était à l'aise que dans des rôles sans réalité.
- Marilyn était vraiment un cas, mais son prodigieux talent ne l'autorisait pas à tout !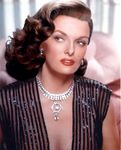 Jane Russell
(dans le rôle de Dorothy Shaw)
(dans une interview accordée au magazine Insight)
Marilyn était très timide, très sensible et très intelligente. Elle voulait vraiment être une bonne actrice, et elle avait beaucoup de volonté.
>> sources:
- Livres: Les Trésors de Marilyn Monroe /
- revue: Les Légendes d'Hollywood

Marilyn: Intimate Exposures
Auteur: Susan Bernard
préfacé par Lindsay Lohan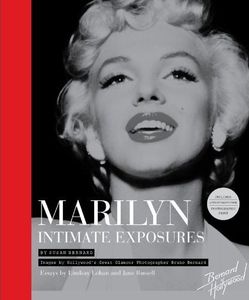 Date de sortie: octobre 2011
Broché 208 pages
Langue: anglais
Éditeur: Sterling Signature
ISBN-10:140278001X
ISBN-13: 978-1402780011
Prix éditeur: 24,85 euros
Ou le commander ? sur amazon et sans frais de port sur bookdepository
Site web de l'éditeur: Marilyn Intimate Exposures

Description:
Anecdotes illustrées de photographies de Bruno Bernard.
---
De Norma Jean à Marilyn
Auteur: Susan Bernard
préfacé par Lindsay Lohan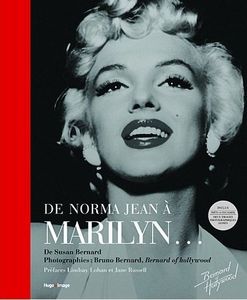 Date de sortie: 16 mai 2012
Broché 256 pages
Langue: français
Éditeur: Hugo Image
ISBN-10: 2755609648
ISBN-13: 978-2755609646
Prix éditeur: 25 euros
Ou le commander ? sur amazon

Description:
Version française de Marilyn: Intimate Exposures.
Contient une photographie cartonnée prête à être encadrée.

The Marilyn Monroe Handbook
Everything You Need to Know about Marilyn Monro
Auteur: Emily Smith

Date de sortie: avril 2011
Broché 134 pages
Langue: anglais
Éditeur: Emereo Pty Limited
ISBN-10: 1743040482
ISBN-13: 978-1743040485
Prix éditeur: 14 euros
Ou le commander ? sur amazon

Description:
This book is your ultimate resource for Marilyn Monroe. Here you will find the most up-to-date information, photos, and much more.

In easy to read chapters, with extensive references and links to get you to know all there is to know about her Early life, Career and Personal life right away: The Shocking Miss Pilgrim, Dangerous Years, Green Grass of Wyoming, You Were Meant for Me (film), Scudda Hoo! Scudda Hay!, Ladies of the Chorus, Love Happy, A Ticket to Tomahawk, Right Cross, Home Town Story, The Fireball, The Asphalt Jungle, All About Eve, As Young as You Feel, Love Nest, Let's Make It Legal, O. Henry's Full House, Monkey Business (1952 film), Clash by Night, We're Not Married!, Don't Bother to Knock, Niagara (1953 film), Gentlemen Prefer Blondes (film), How to Marry a Millionaire, River of No Return, There's No Business Like Show Business (film), The Seven Year Itch, Bus Stop (film), The Prince and the Showgirl, Some Like It Hot, Let's Make Love, The Misfits (film), Something's Got to Give.

Contains selected content from the highest rated entries, typeset, printed and shipped, combining the advantages of up-to-date and in-depth knowledge with the convenience of printed books. A portion of the proceeds of each book will be donated to the Wikimedia Foundation to support their mission.
Dressing Marilyn
Auteur: Andrew Hansford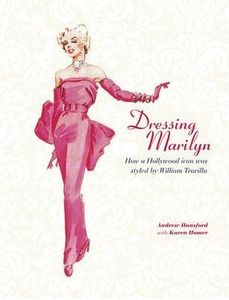 Date de sortie: octobre 2011
Broché 192 pages
Langue: anglais
Éditeur: Goodman Books
ISBN-10: 1847960200
ISBN-13: 978-1847960207
Prix éditeur: 23 euros
Ou le commander ? sur bookdepository

Description:
William Travilla is one of the best costume designers of all time and Marilyn Monroe his most famous client. "Marilyn's Dresses" will focus on the striking dresses Travilla designed for Marilyn, from his early work on the thriller "Don't Bother to Knock" and the gorgeous pink dress in which Marilyn sang "Diamonds Are a Girl's Best Friend" to the legendary white dress from "The Seven Year Itch", which arguably contributed to the collapse of Marilyn's marriage to Joe DiMaggio. Featuring Travilla's original sketches, rare costume test shots, dress patterns, photographs of Marilyn wearing the dresses, plus exclusive and never before-seen extracts from interviews with Travilla, this book offers a fresh insight into the golden age of Hollywood.