Icons of our Time:
Marilyn Monroe
Livre de photographies
Auteur: Marie Clayton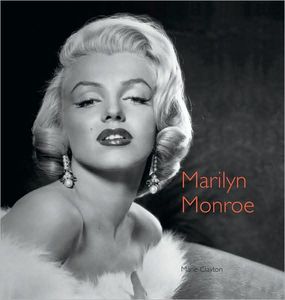 Date de sortie: septembre 2008
Broché 96 pages
Langue: anglais
Éditeur: Pulteney Press
ISBN-10: 1435115767
ISBN-13: 978-1906734039
Prix éditeur: 12 euros
Ou le commander ? vendu 20$ sur amazon et vendu 10$ sur barnsandnoble

Description: Even in an age of movie stars who were larger than life, Marilyn Monroe was someone special and she became, without question, one of the most famous women of the twentieth century. Her alluring beauty and voluptuous curves gave her an innate sensuality, but at the same time she had an air of vulnerability and innocence that made people want to love and protect her.
At the start of her career she played a series of beautiful, uncomplicated blondes, but she also soon demonstrated a flair for comedy and a talent for acting. In the award-winning Some Like It Hot she established Sugar Kane as one of the most iconic characters of American cinema.
A global sensation in her lifetime, Marilyn Monroe is now truly one of the greatest icons of the century.
Vous avez le livre ?
Apportez votre critique, votre avis ou votre note (/10)