Au FilmFestival de New York, le 9 octobre 2011, s'est tenu la première du film My week with Marilyn, biopic de Simon Curtis qui raconte la rencontre entre Colin Clark, assistant réalisateur de Laurence Olivier, et Marilyn Monroe, en 1956 pendant le tournage de The Prince and the showgirl à Londres.
Il y avait donc Michelle Williams, qui incarne Marilyn Monroe, et Eddie Redmayne, qui lui joue Colin Clark. Les autres acteurs du casting, absents à la soirée, sont Kenneth Branagh, qui interprète Laurence Olivier, et Emma Watson dans celui de l'assistante de Marilyn.
> Eddie Redmayne (alias Colin Clark)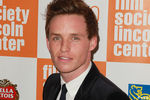 > Michelle Williams et Eddie Redmayne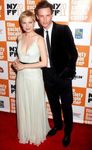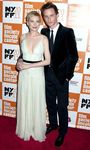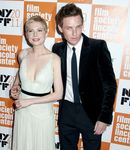 > Michelle Williams (alias Marilyn Monroe)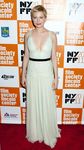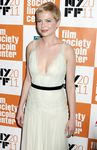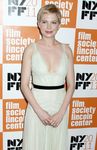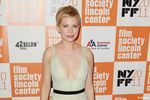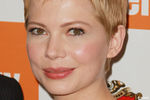 Vêtue d'une simple robe blanche longue, le tout ajouté à un maquillage très léger, Michelle Williams a joué la carte de la simplicité et de la retenue lors de l'événement, ce qui porte bien souvent ses fruits. Pour cette avant première, l'acteur Jake Gyllenhaal était également de la partie pour soutenir son amie Michelle Williams; bien qu'il ait préféré rester à l'écart du red carpet. En tant que parrain de Matilda, la fille de Michelle Williams et Heath Ledger, le beau brun se montre d'un soutien capital.
Tout un tas d'autres personnalités s'étaient inscrustées à la soirée pour fouler le tapis rouge: la mannequin Coco Rocha, les actrices Kiera Chaplin, Elizabeth Mc Govern et Gina Gershon, puis Susan Bernard, la fille du photographe Bruno Bernard.
> Source web:
article et photos sur people.premiere.fr
photos sur cinemovies.fr
article news aceshowbiz et photos events aceshowbiz
photos sur public.fr