05 novembre 2011
Les Désaxés
Sur le tournage
Le lundi 18 juillet 1960, Marilyn Monroe prend l'avion à New York, pour se rendre à Los Angeles. Elle doit ensuite aller dans le Nevada, pour le tournage de The Misfits (Les Désaxés).
> dépêche presse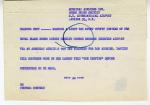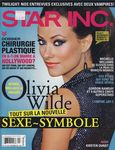 Le magazine québécois Star Inc de novembre 2011, n°9 Vol. 13, consacre un article de 2 pages sur Michelle Williams, à l'affiche du film My week with Marilyn.
/!/ merci à Daniel pour les scans du magazine.