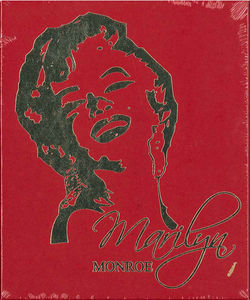 Une autre boîte, éditée -encore- par la société "Marilyn Monroe Shaw Family", protégeant les droits du photographe Sam Shaw, est sortie en 2008. La boîte a été tirée à 900 exemplaires, numérotés. Elle contient plusieurs éditions de cartes postales. Vendu par Breygent, où le coffret est désormais indisponible car tout y a été vendu, on peut le retrouver néanmoins quelques pièces du coffret sur leur site. Cependant, le coffret est en vente sur le site rakuten pour 80 Euros.
Description: One set (one piece of 33 kinds of six pieces of regular + insert + memo rabbi rear case).
A card set for addition of 75 cases (900 sets) of limited production comes up to Marilyn Monroe trading card! Six pieces of insert cards (all 32 kinds) and one piece of costume card (all five kinds) enclose it in one set other than all regular card 33 kinds!
In addition, hair card very precious Six kinds and two kinds of cut handwriting signatures, Enclosure random four kinds of cards!
Contenu de la collection: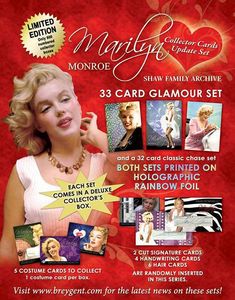 ---
33 Cards Glamour Set :
---
32 Cards Classic Chase Set:
carte en hologramme
---
5 Costume Cards:
5 cartes contenant un bout de vie de Marilyn
(tissu d'un vêtement, empreinte de rouge à lèvres)
---
Send Away Cards
---
2 cut Signature Cards
---
4 Handwriting Cards
---
6 Hair Cards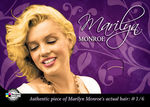 ---
8 Promo Cards