02 décembre 2011
*actrice, auteur et metteur en scène de théâtre, anglaise. Professeur d'art dramatique à New York, Marilyn a suivi ses cours sa première année passée à New York. Constance décède le 25 avril 1955, et Marilyn assiste à son enterrement, accompagnée de Truma Capote.

She is a beautiful child. I don't think she is an actress at all, not in any traditional sense. What she has – this presence, this luminosity, this flickering intelligence – could never surface on the stage. It's so fragile and subtle, it can only be caught by the camera. It's like a hummingbird in flight; only a camera can freeze the poetry of it. But anyone who thinks this girl is simply another Harlow or harlot or whatever is mad. I hope, I really pray, that she survives long enough to free the strange, lovely talent that's wandering through her like a jailed spirit.
C'est une belle enfant. Je ne pense pas qu'elle soit une véritable actrice, au sens traditionnel du terme. Ce qu'elle était -sa présence, sa luminosité, son intelligence vacillante- ne pourrait jamais apparaître sur scène. C'est tellement fragile et subtil, que seule la caméra peut le saisir. C'est comme un colibri en plein vol; seule la caméra peut bloquer la poésie qui en ressort. Mais que quiconque pense que cette fille est juste une autre Harlow ou une fille facile ou n'importe quoi d'autre, est fou. J'éspère, et je prie, qu'elle survive assez longtemps pour affranchir l'étrange, d'un adorable talent qui vagabonde à travers elle comme une âme emprisonnée.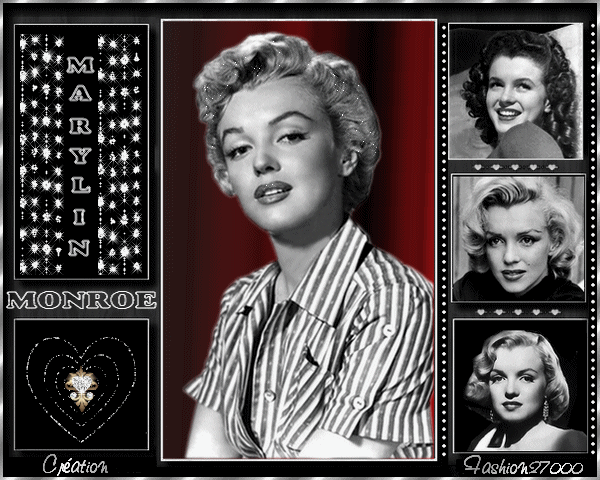 > du blog chezmanima
01 décembre 2011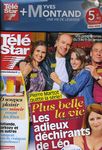 Le magazine Télé Star, n°1835, paru le 28 novembre 2011, est vendu avec un livre consacré à Yves Montand intitulé Une vie de Légende, Yves Montand, Le Monstre Sacré, vendu 5,90 Euros (en plus du programme télé qui coûte 1,10 Euros) soit 7 Euros au total. Le livre contient 5 pages consacrées à Marilyn (dont 2 photos pleine page et une petite photo).