Le dimanche 12 juin 1955, Marilyn Monroe donne une interview à la radio de NBC, en répondant aux questions du journaliste Dave Garroway dans la première émission de NBC Monitor de 20h00 à 20h30.
Marilyn exprime son admiration pour la ville de Brooklyn, son "lieu préféré au monde", "la meilleure vue, les gens, les rues, l'atmosphère"; et quand le journaliste lui demande quelle sont ses personnes préférées à New York, elle répond en premier "Ella Fitzgerald, la plus grande chanteuse", puis Frank Sinatra pour son "style" et aussi Sammy Davis Jr.
La chanson "Heat Wave" est diffusée et dans le reste de l'entretien, Marilyn exprime son désir de s'accomplir en tant qu'actrice, ses débuts à la Fox où durant un an, elle n'a tourné que dans "Scudda Hoo Scudda Hay"; qu'elle est reconnaissante pour son succès mais que parfois elle souhaite être elle-même à l'extérieur et elle porte une perruque pour se fondre dans la masse.
Quand Garroway lui demande quel serait l'objet qu'elle sauverait s'il y aurait le feu chez elle, elle répond des "livres".
On Sunday June 12, 1955, Marilyn Monroe gives an interview on NBC radio, answering questions from reporter Dave Garroway on the first NBC Monitor show from 8:00 p.m to 8:30 p.m.
Marilyn expresses her admiration for the city of Brooklyn, her "favorite place in the world", "the best view, the people, the streets, the atmosphere" and whe the journalist asks to her what is her favorite people in New York, she answers first "Ella Fitzgerald, the greatest singer", and Frank Sinatra for his "style" and also Sammy Davis Jr.
The song "Heat Wave" is played and in the rest of the interview, Marilyn expresses her desire to accomplish herself as an actress, her debut at Fox where for a year, she only shot in "Scudda Hoo Scudda Hay"; that she is grateful for her success but sometimes she wishes to be herself outside and she wears a wig to be like anyboy.
When Garroway asks her what material thing she would save if there was a fire in her house, she replies some "books".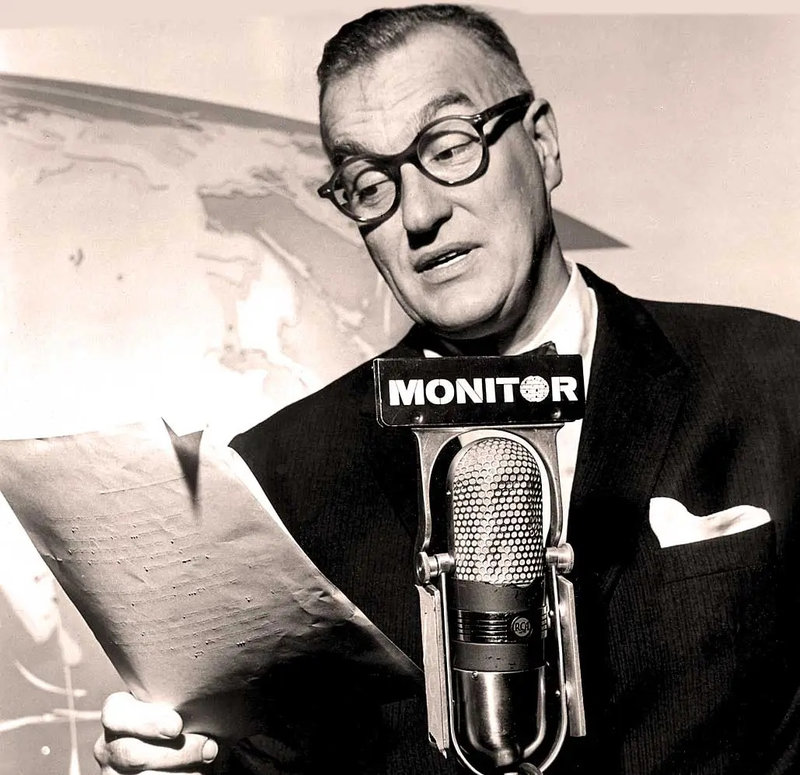 - L'émission de 30 min en écoute sur Sounds of NBC Monitor -
(de 15min 30sec à 26min 50sec)
---
- interview de 10 min -
---
© All images are copyright and protected by their respective owners, assignees or others.
copyright text by GinieLand.