26 février 2012

MAC annonce le lancement de produits cosmétiques inspirés par Marilyn Monroe
Article publié le 23/02/2012
en ligne sur leparisien.fr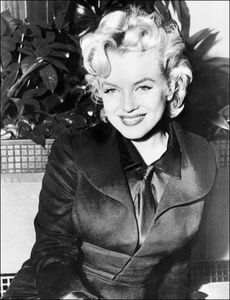 La société MAC Cosmetics a annoncé le lancement mondial en octobre d'une ligne de beauté inspirée par la star du cinéma des années 1950 Marilyn Monroe.
WWD rapporte le 22 février que cette ligne de produits cosmétiques comprendra des ombres à paupières, des rouges à lèvres, des vernis à ongles et des eye-liners - les prix allant de 15 à 27 dollars.
Cette annonce arrive à un moment où Marilyn Monroe fait de nouveau parler d'elle.
Michelle Williams a ainsi été nominée aux Oscars pour son interprétation de la célèbre actrice dans le biopic My Week With Marilyn, et l'intérêt pour ses lèvres rouges et son fameux grain de beauté semble être ravivé.
Pour voir comment recréer le look de Marilyn Monroe, voici un tutoriel de pixiwoo sur YouTube :
Par ailleurs, la société Estée Lauder a annoncé cette semaine s'être associée avec la série TV Mad Men, dont l'action se déroule dans les années 1960, pour lancer une autre ligne de beauté "vintage".
La première des deux éditions limitées Mad Men sera disponible à partir du 18 mars sur esteelauder.com/madmen et bloomingdales.com.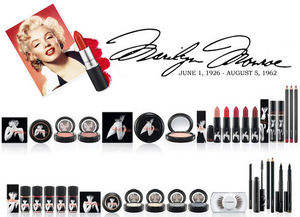 Le magazine américain Modern Screen, de septembre 1954, consacrait sa couverture à Marilyn Monroe et un article intitulé "Marilyn talks about Joe and Babies" par Sheilah Graham.