21 mars 2012
Marilyn & Me
A Photographer's Memories
Auteur: Lawrence Schiller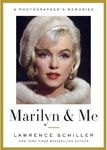 Version 1 (2 couvertures au choix)
Prix éditeur: 15,20 Euros
Date de sortie: juin 2012
Relié: 114 pages
Format: 20 x 15 cm
Editeur : Nan A. Talese
Langue : anglais
ISBN-10: 0385536674
ISBN-13: 978-0385536677
Ou le trouver ? sur amazon.fr et sur randomhouse.com

Description: indisponible
---
Marilyn & Me
A Memoir in Words and Pictures
Auteur: Lawrence Schiller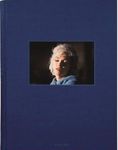 Version 2
Prix éditeur: 541,48 Euros
Date de sortie: juin 2012
Relié: 198 pages
Editeur : Taschen - Limited Edition
Langue : anglais
ISBN-10: 3836536242
ISBN-13: 978-3836536240
Ou le trouver ? sur amazon.fr
Description: "You're already famous, now you're going to make me famous," photographer Lawrence Schiller said to Marilyn Monroe as they discussed the photos he was about to shoot of her. "Don't be so cocky," Marilyn teased, "photographers can be easily replaced." The year was 1962, and Schiller, 24, was on assignment for Paris Match. He knew Marilyn already - they had formed a bond two years earlier when they met on the set of "Let's Make Love" - but nothing could have prepared him for the day she agreed to appear in the nude for his camera during the swimming pool scene in "Something's Got to Give". Her chronic lateness and absence soon got her fired from the film, but the worldwide publicity the photographs garnered - her first nudes since the calendar she posed for as a young starlet - guaranteed she would be hired back. But this victory was truly a pyrrhic one: two weeks later, she was dead. "Marilyn & Me" is an intimate tale of a legend before her fall and a young photographer on his way to the top. Via words and pictures, Schiller takes us back to that time, and to the surprising connection that allowed a star of her stature to open up to a kid from Brooklyn with a lot of ambition but very little experience. Onset, backstage, in her dressing room, at her house, in her car, they made pictures, made deals, and talked and talked, quite intimately at times. When Schiller asked her if she always wanted to be Marilyn Monroe, she answered candidly, "I never wanted to be her - it just happened. Marilyn's like a veil I wear over Norma Jeane." Fifty years later, TASCHEN releases this limited Collector's edition of Lawrence Schiller's "Marilyn & Me", signed by the photographer and individually numbered. A unique addition to the lore of Marilyn Monroe, Schiller's is a story that has never been told before, and he tells it with tact, humor, and compassion. It is a story brought to life by the photographs he took - from those headline-grabbing nudes to the almost surreal pictures from the day of her funeral, the tragedy of her death hanging heavy in every frame. And if Schiller isn't already famous from his work as a photographer, director, producer, and writer, this book will surely change that.
---
Vous avez le livre ?
Apportez votre critique, votre avis ou votre note (/10)
Rosalina Neri
(1927 - )
La "Marilyn italienne" des années 50s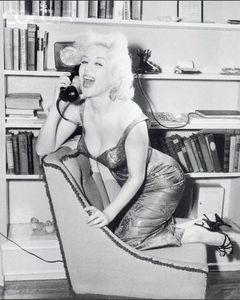 Rosalina Neri est née à Arcisate, en Lombardie en Italie, le 12 novembre 1927. Elle est une actrice de télévision, du théâtre et une chanteuse lyrique italienne.
Elle commence par être mannequin et pin-up en Italie, en cultivant une ressemblance avec Marilyn Monroe: elle apprend la démarche, l'attitude et la façon de parler de Marilyn. L'Europe la considère alors comme la "Marilyn Monroe italienne", telle qu'elle est définie dans la presse de son pays, mais aussi en France et aux Etats-Unis.
Elle débute sa carrière d'actrice avec la comédie I pinguini ci guardano sous la direction de Guido Leoni en 1955, face à des acteurs confirmés tels que Aldo Fabrizi, Anna Magnani et Domenico Modugno.
En septembre et octobre 1959, elle anime un show en Angleterre, sobrement intitulé "The Rosalina Neri Show".
Douée d'une voix de soprano, elle participe souvent à des spectacles où elle est employée autant comme actrice que comme chanteuse, qui aboutit dans les années 80 à une série de représentations à Milan.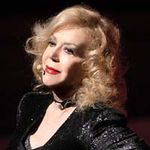 De 1999 à 2004, elle tient un rôle régulier, celui de la grand-mère Wanda, dans la sitcom italienne Finalmente soli. Parmi ses derniers films, figurent Finalmente Natale (en 2007) et Finalmente una favola (en 2008).
Le 19 Mars 2010, elle participe au spectacle itinérant de l'auteur-compositeur laghèè, à Busto Arsizio au théatre Manzoni, intitulé le "David Van de Sfroos Show".
---
> Sources:
>> sa bio express sur wikipedia
>> sa filmographie sur imdb
>> photos sur corbis , sur mediatecaroma.it , sur europeana.eu , sur lombardiabeniculturali.it .
Enregistrer