Le soir du 20 novembre 1956, Marilyn Monroe et Arthur Miller quittent l'Angleterre, où Marilyn séjourna près de 4 mois pour tourner le film Le Prince et la Danseuse. Laurence Olivier et sa femme Vivien Leigh accompagnent le couple américain à l'aéroport de Londres pour leur dire au revoir sous le regard des photographes.
On the evening of November 20, 1956, Marilyn Monroe and Arthur Miller leave London, where Marilyn stayed away 4 months to shoot The Prince and the Showgirl. Laurence Olivier and his wife Vivien Leigh say goodbye to the american couple at the London airport.

> Video 1

> Video 2


> Captures discours de Marilyn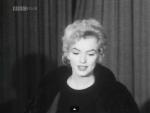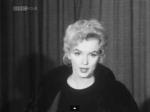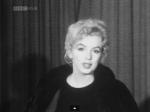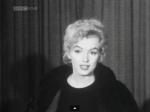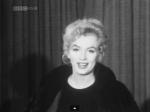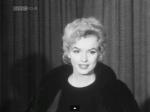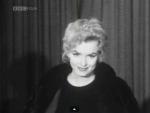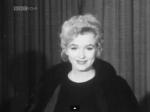 ---
La nuit du 20 novembre, Marilyn et Arthur font une escale en Ireland, où ils changent d'avion. Ils boivent un Irish Coffee à l'aéroport Shannon.
On the night of November 20, 1956, Marilyn and Arthur make a stop-over in Ireland, at the Shannon Airport. They drink an Irish Coffee.
> dans la presse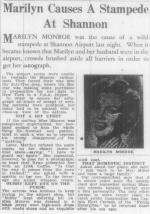 ---
Le 22 novembre 1956, le couple arrivent à l'aéroport d'Idlewild de New York où ils sont assaillis par les reporters. Ils ne font aucune déclaration, l'agent publicitaire de Marilyn informa la presse qu'elle était très fatiguée après ce long voyage en avion. Ils regagnent Roxbury dans la voiture d'Arthur.
On November 22, 1956, Marilyn and Arthur arrive at Idlewild Airport of New York where they are photographed. The publicist agent of Marilyn declare that she was very tired from the long trip. They go to Roxbury by the Arthur's car.
> Video

---
---
© All images are copyright and protected by their respective owners, assignees or others.
copyright text by GinieLand.

Enregistrer