Photos du film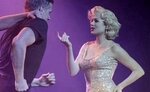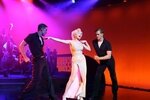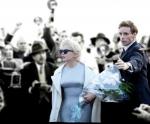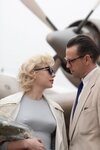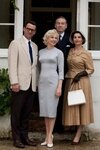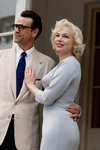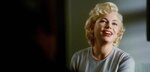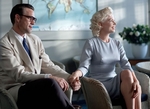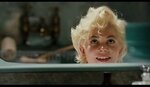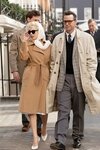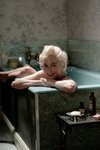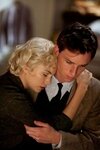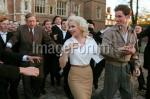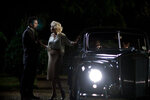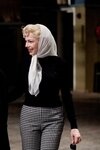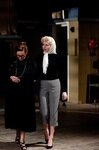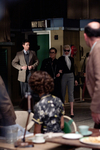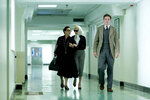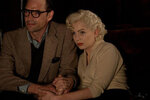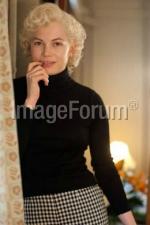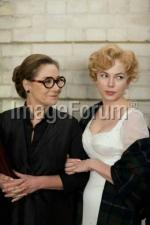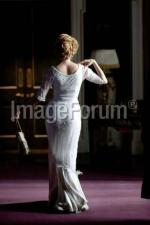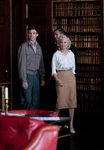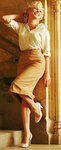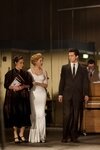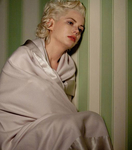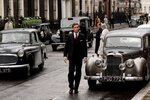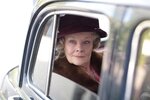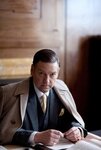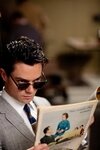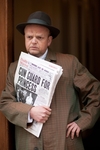 Sur le tournage
-Les lieux de tournage en Angleterre:
> Englefield Green, Surrey (Parkside House)
> Eton College, Keats Lane, Eton, Berkshire
> Hatfield House, Hatfield, Hertfordshire
> New Bond Street, Mayfair, Londres
> Pinewood Studios, Iver Heath, Buckinghamshire
> Saltwood Castle, Saltwood, Kent
> White Waltham Airfield, Westacott Way, Maidenhead, Berkshire
> Windsor, Berkshire
> Parkside House, Egham, Surrey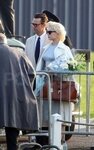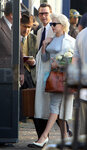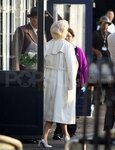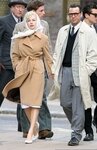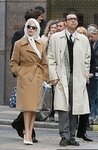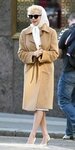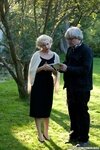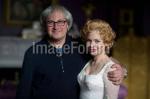 Fiche technique
Réalisateur: Simon Curtis
Scénariste: Adrian Hodges
D'après les livres de Colin Clark
Producteurs: Kelly Carmichael, Simon Curtis,
David Parfitt, Harvey Weinstein
Musique: Conrad Pope
Directeur photo: Ben Smithard
Montage: Adam Recht
Production: Weinstein Company
Genre: Biographie - Drame
Pays: États-Unis
Format: Couleur
Durée: 99 minutes
Sortie cinéma USA: 23 novembre 2011
Sortie cinéma France: 4 avril 2012

Distribution
Michelle Williams: Marilyn Monroe
Eddie Redmayne: Colin Clark
Julia Ormond: Vivien Leigh
Kenneth Branagh: Sir Laurence Olivier
Pip Torrens: Sir Kenneth Clark
Geraldine Somerville: Lady Jane Clark
Michael Kitchen: Hugh Perceval
Miranda Raison: Vanessa
Karl Moffatt: Jack Cardiff
Simon Russell Beale: Cotes-Preedy
Toby Jones: Arthur Jacobs
Robert Portal: David Orton
Philip Jackson: Roger Smith
Jim Carter: Barry
Victor McGuire: Andy
Dougray Scott: Arthur Miller
Dominic Cooper: Milton Greene
Richard Clifford: Richard Wattis
Judi Dench: Dame Sybil Thorndike
Zoë Wanamaker: Paula Strasberg
Emma Watson: Lucy
Gerard Horan: Trevor
Alex Lowe: Denys Coop
Georgie Glen: Rosamund Greenwood
Synopsis

Histoire basée sur les livres de Colin Clark -The Prince, The Showgirl and Me et Une semaine avec Marilyn - où Colin, troisième assistant réalisateur, raconte les dessous du tournage du film Le Prince et la danseuse, et une semaine qu'il aurait passé à distraire Marilyn Monroe à Londres.
À Londres en 1956, sir Laurence Olivier se prépare à réaliser un film. Le jeune Colin Clark, enthousiaste étudiant de cinéma, veut être impliqué et parvient à se faire embaucher comme troisième assistant réalisateur sur le plateau du film. Il est ainsi témoin des relations entre l'acteur-réalisateur et son actrice-productrice Marilyn Monroe durant le tournage du Prince et la Danseuse.
Lorsque Marilyn Monroe arrive en Angleterre pour le début du tournage, la ville de Londres est en effervescence à l'idée de recevoir une telle star. Commence alors une opposition entre un réalisateur de plus en plus strict et une comédienne surmédiatisée, qu'un mariage récent avec l'intellectuel Arthur Miller et que des doutes incessants fragilisent. Intrigué par Marilyn Monroe avant même de la connaître, Colin Clark est progressivement invité par la jeune femme à entrer dans son monde intérieur, où elle lui dévoile ses luttes intimes, ainsi que ses craintes relatives à sa célébrité, à sa beauté et à son désir d'être une grande actrice.
---
Bande Annonce en vidéo:


Le film est sortie en DVD le 4 août 2012 en France.
Il existe diverses éditions (DVD simple et blue ray), en simple, double et coffret.
Le DVD simple est disponible sur amazon.fr

pour 7 Euros.
Michelle Williams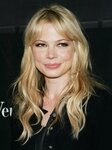 Michelle Ingrid Williams est une actrice américaine, née à Kalispell (Montana) le 9 septembre 1980. Son père Larry lui donne le goût de la lecture et des voyages. La famille s'installe ensuite à San Diego (en Californie). A l'âge de 10 ans, Michelle Williams se passionne pour le théâtre et dès lors, elle veut devenir actrice. Son père l'amène à passer des auditions à Los Angeles. À l'âge de 15 ans, Michelle arrête l'école pour se consacrer pleinement à sa carrière d'actrice, elle prend des cours par correspondance et passe son bac de façon accélérée avec deux ans d'avance. Elle demande ensuite son émancipation, quitte le logis familial pour vivre à Los Angeles où elle enchaîne les auditions et les petits rôles à la télévision dans des séries comme Alerte à Malibu, Notre Belle Famille et Papa bricole. C'est une période difficile pour la jeune femme qui vit seule avec un faible revenu. Ses premiers pas au cinéma se font dans La Mutante en 1995; puis elle obtient des rôles dans Secrets avec Michelle Pfeiffer et Halloween 20 ans après avec Jamie Lee Curtis. Mais c'est la série Dawson, dans la laquelle elle tient l'un des rôles principaux de 1998 à 2003, qui lui apporte le succès. Au cinéma, elle se tourne vers des films indépendants comme Prozac Nation en 2001, Imaginary Heroes et The Station Agent en 2003.
En 2005, elle joue Alma, une femme trompée par son mari dans Le Secret de Brokeback Mountain d'Ang Lee, film durant lequel elle rencontre Heath Ledger, avec qui elle a une fille, Matilda Rose Ledger, née le 28 octobre 2005 et dont les parrains sont Jake Gyllenhaal et Busy Philipps. Le couple se sépare en septembre 2007, quatre mois avant le décès de l'acteur.
Michelle Williams vit sur la Côte-Est des USA avec sa fille. Elle remporte plusieurs prix d'interprétation pour son rôle d'Alma. Et en 2010, elle est nommée aux Golden Globes et aux Oscars dans la catégorie meilleure actrice pour son rôle dans Blue Valentine. En 2011, elle personnifie Marilyn Monroe dans My Week with Marilyn, un rôle qui lui vaut plusieurs nominations et récompenses.

Pour son rôle de Marilyn, Michelle a beaucoup travaillé pendant dix mois: elle a lu bon nombre de livres sur Marilyn, lu et visionné des vidéos de la star en interview, et a visionné tous ses films. Elle racontera que "d'une certaine façon, c'est comme si toute ma vie je m'étais préparée pour ce rôle. J'ai grandi avec une photo de Marilyn au-dessus de mon lit. Elle a toujours occupé mes pensées. Jamais je n'aurais rêvé l'incarner au cinéma".

>> Sur le web:
- fiche du film sur imdb
- site de fan très complet Michelle Williams online
- sur le blog: scans de magazines et articles sur la sortie du film
dans les tags michelle williams et my week with marilyn