Le 31 mars 1955, Marilyn Monroe est invitée à une cérémonie de la compagnie navale USS Bennington, au 'Grand Ballroom' de l'hôtel Astor sur Times Square à New York. Après la perte de près de 103 marins à la guerre de Corée, Marilyn accepta l'invitation. Prévue pour venir à 20 heures, c'est finalement à 23 heures qu'elle arriva. Pendant tout ce temps d'attente, les quelque 3 000 marins présents ont patienté au bar, à boire beaucoup. Si bien que lorsque Marilyn fit son apparition et monta sur scène pour prononcer un discours, l'assemblée était très agitée.
> Marilyn et les marins d'USS Bennington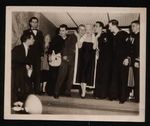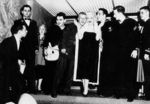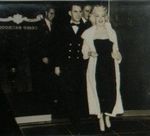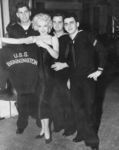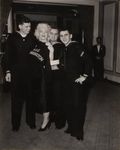 ---
On 1955, March 31, Marilyn Monroe is invited to an USS Bennington Party at the Grand Ballroom of the Astor Hotel in Times Square, New York.
Sources : témoignages d'anciens marins à lire sur uss-bennington.org