18 octobre 2012
Marilyn Monroe à la plage - vers 1950
Marilyn Monroe at the beach - circa 1950
photographie non creditée
uncredited photograph
---
© All images are copyright and protected by their respective owners, assignees or others.
copyright text by GinieLand.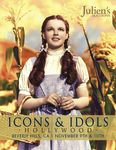 Vente aux enchères 'Icons and Idols Hollywood' les 9 et 10 novembre 2012 par JuliensAuction à Beverly Hills, aux Etats-Unis.
Le catalogue (photo ci-contre) est en vente au prix de 75 $ sur le site de juliensauction
Le catalogue est à consulter en ligne sur juliensauction
Tous les objets mis en vente (photographies, contrats, objets personnels, avec leurs descriptions et estimations) sont en consultation libre sur juliensauction (les lots concernant Marilyn vont du n°521 au n°600); ils sont exposés du 5 au 8 novembre à Beverly Hills.
lot n°553: MARILYN MONROE DRESS
A Marilyn Monroe owned off-white chiffon floor-length dress, v-neck with crossed bodice, sleeveless with thin straps, accented in rhinestone trim. Zipper at left side. Labels read "Franklin Simon's/ Fifth Avenue New York" and "New York Creation/ N.Y. Dress Institute." No size present.
PROVENANCE Partial Lot 97, "Entertainment Memorabilia Including Property From the Estates of Ella Fitzgerald and Dorothy Lamour," Sotheby's, Beverly Hills, Sale number 6975, May 21, 1997
Estimate: $5 000 - $7 000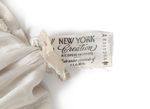 ---
lot n°569: MARILYN MONROE PURPLE SKIRT
MARILYN MONROE A purple wool wraparound skirt worn by Marilyn Monroe while in Banff, Canada, shooting River of No Return (20th Century Fox, 1954) in 1953. John Vachon from Look magazine shot a series of photographs of Marilyn Monroe in this skirt, which can be seen in the book Marilyn: August 1953, The Lost LOOK Photos (New York: Dover, 2010), as did Whitey Snyder. In these photographs, Monroe is pictured recuperating from a foot injury received while filming.
PROVENANCE Partial Lot 36, "Property From the Estate of Marilyn Monroe," Julien's Auctions, Los Angeles, June 4, 2005
Estimate: $4 000 - $6 000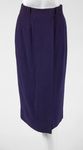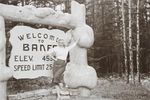 ---
lot n°581: MARILYN MONROE GOLD ENSEMBLE
MARILYN MONROE A Marilyn Monroe ensemble comprised of a gold fabric blouse and matching Capri pants. Don Loper Boutique label in blouse. The ensemble was originally owned by Monroe and gifted to Jean O'Doul, wife of Joe DiMaggio's personal manager.
No size present.
PROVENANCE Lot 73, "Film & Entertainment Memorabilia," Christie's, London, Sale number 5238, December 19, 2007
Estimate: $6 000 - $8 000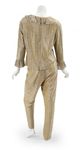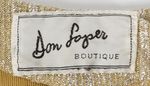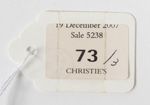 lot n°551: MARILYN MONROE JUNIOR HIGH SCHOOL GRADUATION PROGRAM
A program for the June 26, 1941, graduation ceremony held at Ralph Waldo Emerson Junior High School in Los Angeles. The program is separated into a list of girl and boy graduates. Norma Jeane Baker, the future Marilyn Monroe, is listed as a graduate. The cover of the paper program reads "Ralph Waldo Emerson/ Junior High School/ Class of Summer 1941/ New Frontiers of Friendship/ June The Twenty-Sixth at Four-Thirty."
9 by 6 1/4 inches
Estimate: $200 - $400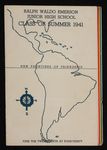 ---
lot n°551: MARILYN MONROE SIGNED 1957 LETTER
A typed letter from Marilyn Monroe, dated "May 7, 1957" and written to Warner Bros. Pictures, permitting them to use her name in the dialogue of their film Green Eyes ; signed by Monroe in blue fountain pen ink. Attached is a typed page of dialogue from the film where Monroe's name was used, in part, "JOYCE: / (before mirror)/ How's my hair?/ BETSY:/ (genuine admiration)/ It's beautiful, Joyce!/ JOYCE:/ (preening herself)/ It's kind of the way Marilyn Monroe does hers." The letter is framed with an image of Monroe and two other documents; a carbon copy of a letter sent to Warner Bros. Pictures from Monroe's secretary regarding this matter; and the original request letter sent to "Mrs. Lilian Dean" at Marilyn Monroe Productions Inc.
Letter, 11 by 8 1/2 inches; 23 by 38 1/2 inches, framed
Estimate: $3 000 - $4 000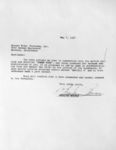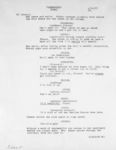 ---
lot n°552: MARILYN MONROE SIGNED CUT SHEET
A Marilyn Monroe signed piece of paper, affixed to larger board. Monroe has signed her name in red ink.
5 1/2 by 8 1/2 inches, overall
Estimate: $800 - $1 200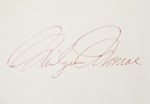 ---
lot n°596: MARILYN MONROE AND ARTHUR MILLER SIGNED PLAYBILL
A playbill cover signed in pencil by Marilyn Monroe and Arthur Miller. The playbill was from a 1957 production of The Waltz of the Toreadors at the Coronet Theatre in New York City. Affixed at corners to black matte board.
Playbill, 9 by 6 3/4 inches; Board, 12 3/4 by 10 inches
Estimate: $2 000 - $4 000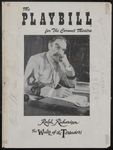 ---
lot n°598: MARILYN MONROE LAST WILL AND TESTAMENT
A three-page "conformed" copy of Marilyn Monroe's Last Will & Testament administered by Weisberger & Frosch (New York) one year before her death, dated January 14, 1961. She bequeathed her belongings to several recipients, which provides great insight into her wishes shortly before her passing. Half-sister Berniece Miracle inherited $10,000.00, secretary and friend May Reis received the same amount, Norman and Hedda Rosten received $5,000.00, and mother Gladys Baker received $5,000.00 per year for her upkeep in institutions. Also present is original document cover and transmittal envelope.
14 by 9 inches, unfolded
PROVENANCE Lot 163, "Property From the Estate of Marilyn Monroe," Julien's Auctions, Los Angeles, June 4, 2005
Estimate: $5 000 - $7 000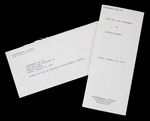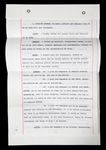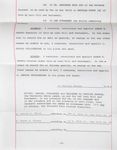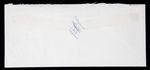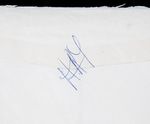 ---
lot n°599: MARILYN MONROE FUNERAL CARD
An original card from the funeral of Marilyn Monroe on Wednesday, August 8, 1962, at the Westwood Village Mortuary in Los Angeles. The front of the card bears an image of the Bok Singing Tower. The inside reads in part "In Memory of Marilyn Monroe" with the details of her funeral service and Psalm 23.
Estimate: $600 - $800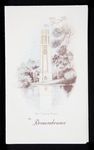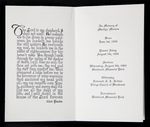 ---
lot n°600: MARILYN MONROE CECIL BEATON TRIPTYCH
A three-panel sterling silver custom-made Cartier frame, gifted to Marilyn Monroe by Nedda and Joshua Logan. The center frame houses a black and white silver gelatin print of the portrait Cecil Beaton took of Monroe in 1956. This image is purported to be Monroe's favorite image of herself. The portrait is mounted to board and signed on matte by Beaton. The center frame is engraved at the top "For Marilyn Monroe Miller" and at the bottom "Love Nedda and Joshua Logan." Joshua Logan directed Monroe in her 1956 film Bus Stop . The left and right frames house a handwritten letter from Cecil Beaton describing Monroe. It reads in part, "But the real marvel is the paradox – somehow we know that this extraordinary performance is pure charade, a little girl's caricature of Mae West. The puzzling truth is that Miss Monroe is a make-believe siren, unsophisticated as a Rhine maiden, innocent as a sleepwalker. She is an urchin pretending to be grown-up, having the time of her life in mother's moth-eaten finery, tottering about in high-heeled shoes and sipping gingerale as though it were a champagne cocktail. There is an otherworldly, a winsome naiveté about the child's eyes…" The portrait can be seen in images of Monroe's living room, where it was housed from 1956 until the actress' death in 1962.
PROVENANCE Lot 22 "The Personal Property of Marilyn Monroe," Christie's, New York, Sale number 9216, October 27 & 28, 1999
Estimate: $35 000 - $40 000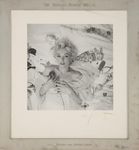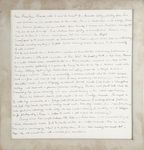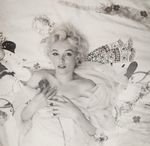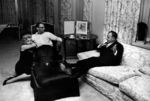 lot n°582: MARILYN MONROE OWNED ERNO LASZLO BOTTLE