22 octobre 2012
Le magazine français L'Express Style n°3170, de la semaine du 4 au 10 avril 2012 consacrait sa couverture et publiait une interview de Michelle Williams qui évoque son rôle de Marilyn Monroe pour le film "My Week With Marilyn".
Marilyn Monroe
Auteur: Adam Victor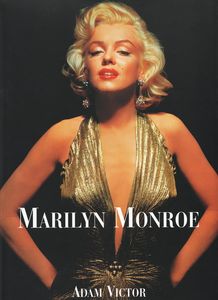 Date de sortie: février 2001
Relié 352 pages
Langue: français
Éditeur: Könemann
Prix éditeur: environ 15 Euros
ISBN-10: 3829052073
ISBN-13: 978-3829052078
Ou le commander ? sur amazon
Présentation de l'éditeur:
Marilyn Monroe figure incontestablement au panthéon des grandes stars du XXè siècle, mais la 'vraie' Marilyn reste un mystère sous bien des aspects. (...) Cette encyclopédie offre un accès facile à toutes les informations concernant l'actrice et son époque. Tous les événements de sa vie sont évoqués, depuis son enfance difficile et sa première carrière comme modèle, jusqu'à son ascension dans le monde de Hollywood, la création de sa maison de production, ses mariages (...)et sa mort prématurée. Tous les personnages ayant joué un rôle dans son existence sont répertoriés. (...) Le lecteur trouvera également des informations complètes sur les films auxquels elle a participé. (...) Le livre donne un aperçu iconographique de la star avec 375 photographies dont 170 en couleur (...). Cet ouvrage donne aussi des informations concernant le mythe qui l'entoura dès le début de sa carrière et les instances qui ont aidé à perpétuer ce mythe, autant pour son bonheur que pour son malheur. (...) Cet ouvrage, illustré et agréable à lire, fera apparaître Marilyn Monroe sous un jour nouveau et représente un authentique témoignage de la légende qui porte son nom.
> dos couverture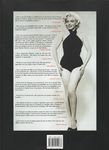 ---
> Le livre version originale (en anglais):
The Marilyn Encyclopedia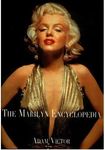 1ère édition - Overlook Press - en 1999
Dernière édition - Gerald Duckworth & Co Ltd - en 2012
---
Mon Avis en Bref... 10/10
Tout fan de Marilyn se doit d'avoir ce livre dans sa bibliothèque ! Il s'agit d'une véritable "Bible" sur Marilyn; qui, comme son nom l'indique dans sa version originale en anglais, est une encyclopédie. Le livre se présente donc comme un dictionnaire (de la lettre A à Z) et évoque tout ce qui a un rapport à Marilyn (ses films, chansons, partenaires à l'écran, photographes, maris, amants, famille, lieux fréquentés ...). Les articles sont fouillés, avec des anecdotes et citations (certains peuvent contenir de petites erreurs mais pardonnables), avec une multitude de références biographiques (l'auteur a fourni ici un travail remarquable de recherches) et l'ensemble est richement illustré (chaque photographie est par ailleurs légendée). LE livre à avoir absolument car il reste LA référence pour chaque fan de Marilyn (la version française n'est désormais plus éditée, mais vous pouvez vous le procurer d'occasion à bas prix).

---
Vous avez le livre ?
Apportez votre critique, votre avis ou votre note (/10)
Sept ans de réflexion
Captures

12ème partie des captures du film