26 novembre 2012
Le mercredi 29 février 1956, Marilyn Monroe en compagnie de Amy Greene et de ses avocats quittent la maison du 595 North Beverly Glen Boulevard pour se rendre au tribunal.
In Wedneday, February 29, 1956, Marilyn Monroe with Amy Greene and her lawyers leave the house at 595 North Beverly Glen Boulevard to go to court.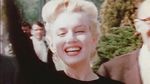 > captures d'un film de Milton Greene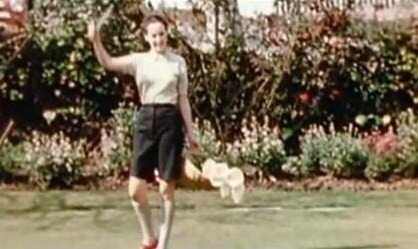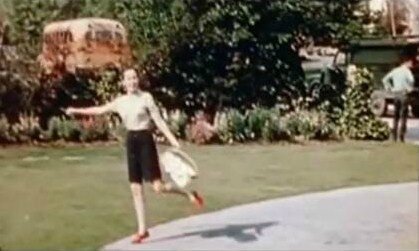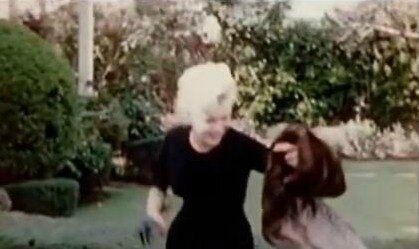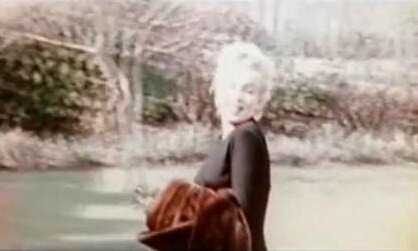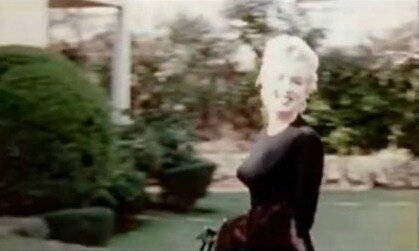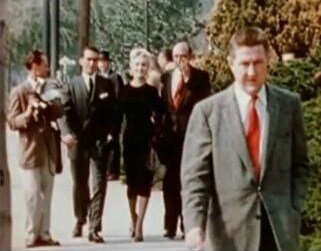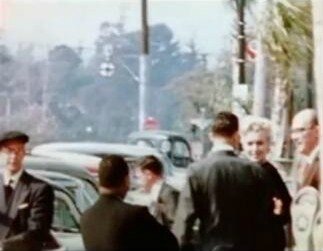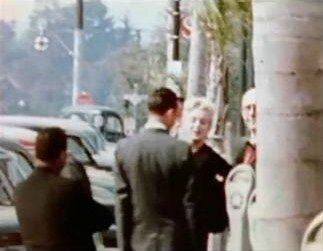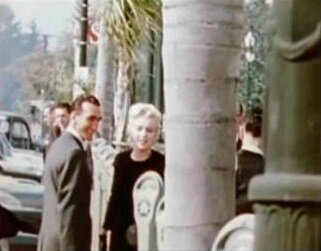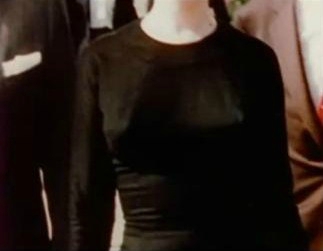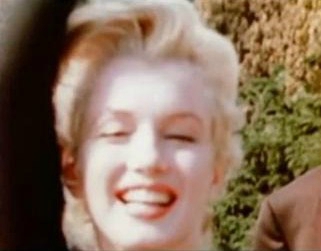 > video (films footage de Greene)

---
Marilyn Monroe comparaît au tribunal municipal de Beverly Hills City Hall, devant le juge Charles J. Griffin, pour trois infractions routières, datant du 21 novembre 1954, où, sur Wilshire Boulevard, elle conduisait sans permis de conduire à présenter, une conduite alors que le permis était expiré, et une conduite trop lente. Elle ne s'était alors pas présenté à la citation à comparaître.
Accompagnée de son avocat Irving L. Stein, elle plaide coupable aux trois chefs d'accusation dans l'affaire "Les gens contre Marilyn Monroe DiMaggio".
De nombreux journalistes et photographes (une vingtaine) sont présents. Le juge lui dit "Vous pensez peut être que c'est une bonne publicité. Pour votre information, j'ai reçu de nombreuses lettres et il semblerait que votre soit disant public ne pense pas qu'il s'agisse là d'une bonne publicité." Marilyn lui répond: "Je suis vraiment désolée pour tous les ennuis que je cause. Mais je n'étais plus en Californie." car Marilyn était en effet partie vivre à New York. Ce à quoi le juge rétorque: "Les lois sont faites pour tout le monde, que l'on s'appelle Miss Monroe ou non. Ce genre d'agissement ne vous apportera pas d'Oscar."
Elle paie une amende de 56 $ au procureur Ray Brainard (composée de 5 $ pour les amendes routières, 50 $ pour ne pas avoir comparu et 1 $ pour les frais de tribunaux).
Marilyn Monroe appears at the municipal court in Beverly Hills City Hall, before the Judge Charles J. Griffin for three traffic violations, dated on 21 November 1954, when, on Wilshire Boulevard, she was driving without an operator's license, driving after her license had expired, driving too slowly and failing to appear after a citation was issued.
Accompanied by her lawyer Irving L. Stein, she pleaded guilty to the three counts in the case "People vs. Marilyn Monroe DiMaggio".
Many journalists and photographers (about twenty) are present. The judge says "You may have the idea that this is a good publicity. For your information, I have received many letters and it would seem that your so-called public doesn't think it's such good publicity." Marilyn replies: "I'm very sorry for all the trouble I caused. But I was out of California." because Marilyn was indeed gone to live in New York. What the judge retorted: "The laws are made for all of us, whether our name happens to be Miss Monroe or not. Well, this kind of acting won't bring you an Oscar."
She pays a fine of $ 56 to the prosecutor Ray Brainard (composed by $ 5 for traffic fines, $ 50 for failing to appear and $ 1 for court costs).

---
---
> video 1 (muette, de mauvaise qualité)


> video 2 (gros plan)


> video 3 (FoxMovietone - muette + interview)


> video 4 (à la Cour)

> video 5 (interview de Marilyn)


---
---
© All images are copyright and protected by their respective owners, assignees or others.
copyright text by GinieLand.