13 janvier 2013
Movieland Wax Museum
---
Le 'Movieland Wax Museum' de Californie (en français le 'musée de cire des stars d'Hollywood') était l'un des plus grands musée de cire des Etats-Unis, et le plus fréquenté pendant des années.
Le musée présentait plus de 300 figures de cire, sur 150 mises en scène. Le musée fut fondé par Allen Parkinson et ouvrit ses portes le 4 mai 1962; il fut vendu à la société 'Six Flags Corporation' en 1970 qui ouvra une succursale en 1975 à Orlando en Floride, nommée le "Stars Hall of Fame", qui ferma en 1984 et fut revendu au publicitaire 'Harcourt Brace Jovanovich' qui revendit les objets et statues à l' 'American Musical Academy of Arts Association' et ouvrit un showroom pour du matériel éducatif.
Quand au musée basé en Californie, il fut vendu en 1985 à la société 'Fong & Paul Associates', déjà propriétaires du musée de cire de Fisherman's Wharf à San Francisco. Mais le 31 octobre 2005, après avoir reçu près de 10 millions de visiteurs en 43 ans, le musée californien ferma définitivement ses portes. Bon nombre de statues de cire furent vendues aux enchères en mars 2006.
Movieland Wax Museum
7711 Beach Boulevard
Buena Park, CA 90620
> L'entrée du musée: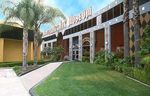 > Les statues de Marilyn au fil des années: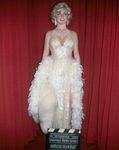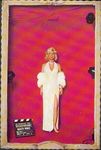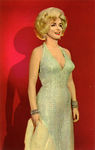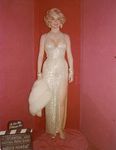 > Article de presse: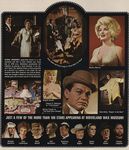 ---
Le 'Movieland Wax Museum of the Stars' se situe en Ontario, au Canada, à Niagara Falls. Il contient des figures de célébrités du cinéma, de la télévision et de la musique.
Movieland Wax Museum of the Stars
4848 Clifton Hill
Niagara Falls
Ontario Canada

---
>> sources:
Site officiel musée USA movielandwaxmuseum.org
Article du Musée Californie sur wikipedia
Site officiel musée Canada cliftonhill.com
Article du Musée d'Ontario sur waymarking.com
Enregistrer