13 juin 2013
Marilyn Monroe, sa vie, ses robes, ses photos, au Château de Prague
article publié sur AToutPrague
le 4 juin 2013

Elle est l'icône du cinéma du XXe siècle, et aujourd'hui encore elle fait rêver : Marilyn Monroe. Une grande exposition au Manège du Château de Prague propose de plonger dans le monde de glamour et de luxe qui a fait sa réputation.
Le vol de nombreux objets sur la route entre l'Italie et la République tchèque n'aura heureusement pas mis en péril la grande exposition consacrée à Marilyn Monroe.


Depuis le 30 mai et jusqu'au 20 septembre, les visiteurs pourront découvrir une des plus grandes expositions consacrées à Marilyn Monroe, véritable phénomène du cinéma américain au XXe siècle.

Des dizaines de robes et de paires de chaussures lui ayant appartenu peuvent y être admirées. Mais pas seulement : des photographies, des tableaux, mais aussi des lettres, des écrits rassemblés par des collectionneurs du monde entier se retrouvent ainsi exposés en un même endroit.

L'exposition cherche à présenter toutes les facettes d'une star qui fascina le monde entier, connut la gloire mais aussi la dépression la plus profonde.

L'exposition est ouverte tous les jours de 10h à 18h. Tarif plein : 240 CZK. Tarif réduit : 120 CZK.
Mardi 11 juin 2013, le blog a fêté ses 6 ans d'existence.
Merci à vous tous de faire vivre le blog...
Tuesday, June 11, 2013, the blog celebrated its six years of existence.
Thank you to all of you to make the blog alive...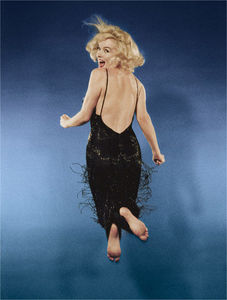 Voici en chiffres les stats du blog:
Total des visiteurs : 770 922
Total des pages vues : 2 257 043
Pages vues par visiteur : 2,93
Vos pays d'origine:
Vous êtes...
65 % français,
11 % américains,
8 % espagnols,
7% brésiliens,
4 % russes,
1% allemand...

Enregistrer
Enregistrer