Sept ans de réflexion
Sur le tournage - scène 13

Marilyn Monroe sur le plateau de tournage.
Marilyn Monroe on the set.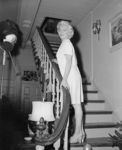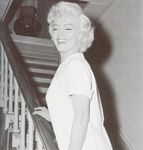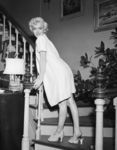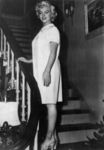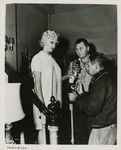 > Marilyn et sa coiffeuse Gladys Rasmussen.
Marilyn and her hairdresser Gladys Rasmussen.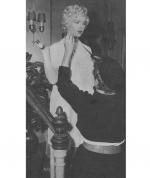 Billy Wilder: "Elle était en chemise de nuit. Regardant sa poitrine, je lui dis: 'Mais les femmes ne portent pas de soutien-gorge quand elles se mettent en chemise de nuit. On va trop remarquer vos seins avec celui que vous portez.' -'Quel soutien-gorge ?' et elle me fait toucher. Effectivement, elle ne portait rien. Par leur forme, leur densité, l'impression qu'ils donnaient d'échapper aux lois de la gravité, ces seins étaient un miracle".
> Marilyn et le réalisateur Billy Wilder.
Marilyn and director Billy Wilder.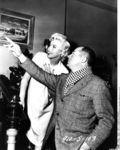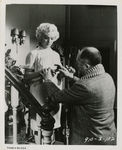 ---
Source:
> Livre Les vies secrètes de Marilyn Monroe, d'Anthony Summers.
---
© All images are copyright and protected by their respective owners, assignees or others.
copyright text by GinieLand.