20 octobre 2013
Le soir ayant précédé le dernier jour de tournage des "Désaxés" sur place (au Nevada), John Huston offre une fête d'anniversaire commune à Montgomery Clift et Arthur Miller (tout deux nés un 17 octobre) dans un restaurant du Fairmont Hotel, à North Beach, à San Francisco le 16 octobre 1960. La soirée est joyeuse car elle marque le soulagement de la fin du tournage.
The evening before to the last day of filming "The Misftis" on location (in Nevada), John Huston organizes a common birthday party for Montgomery Clift and Arthur Miller (both born on October 17) in a restaurant in North Beach, San Francisco, on October 16 1960. The evening is joyfull as it marks the end of the filming.
> photo de presse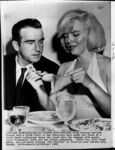 ---
Après le dîner, les invités vont au bar pour jouer au craps. Pendant que John Huston donne les dés à Marilyn Monroe, elle lui demande:
-"Que pourrais-je demander au dés John ?", il répond:
-"Ne pense pas, chérie, lance simplement. C'est ta destinée. Ne pense pas, agis."
Pendant le tournage, John Huston a passé de longues heures, parfois des nuits entières, à jouer dans les casinos de Reno.

After dinner, guests are going to the bar to play craps. While John Huston gives the dice to Marilyn Monroe, she asks him:
-What shall I ask the dice for John?", his answer was:
-"Don't think honey, just throw. Don't think, do it".
While on location in Nevada, John Huston spent long hours, sometimes nights, at the gambling tables in Reno.
> Planches contact / Contact Sheet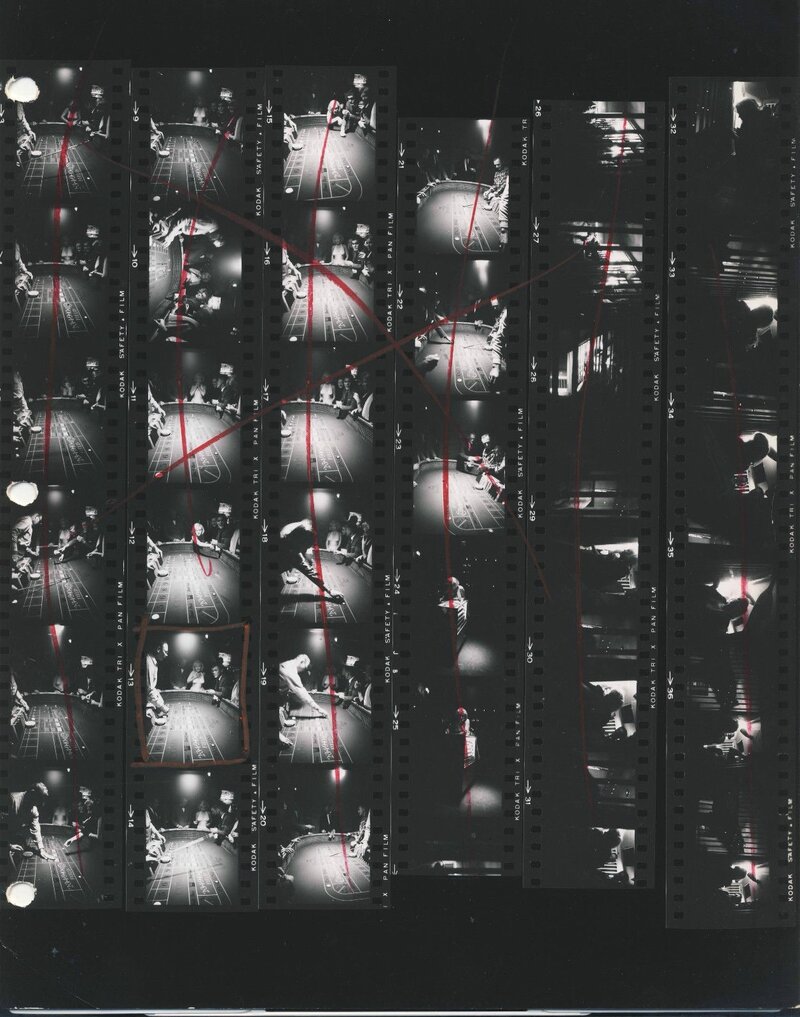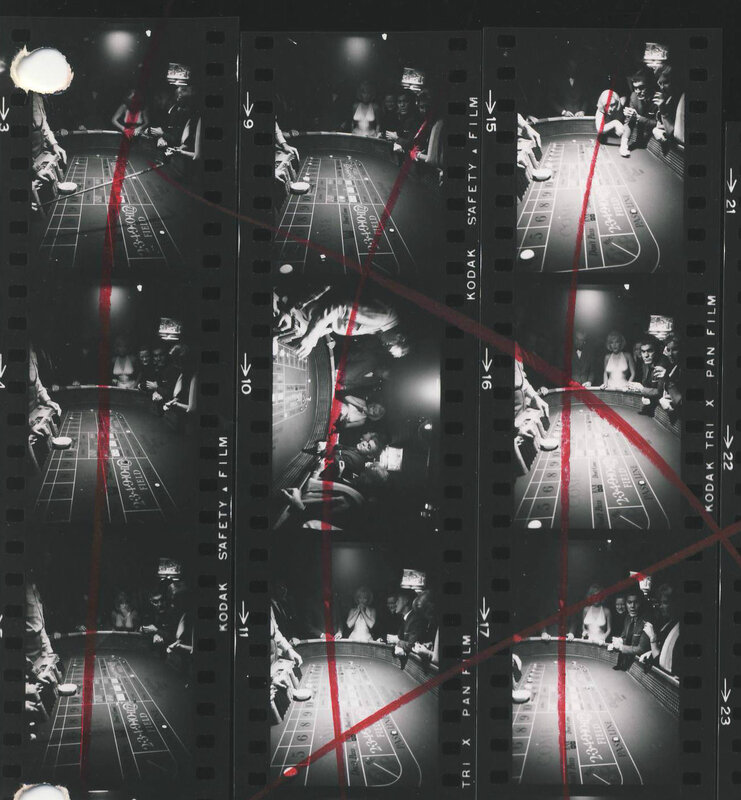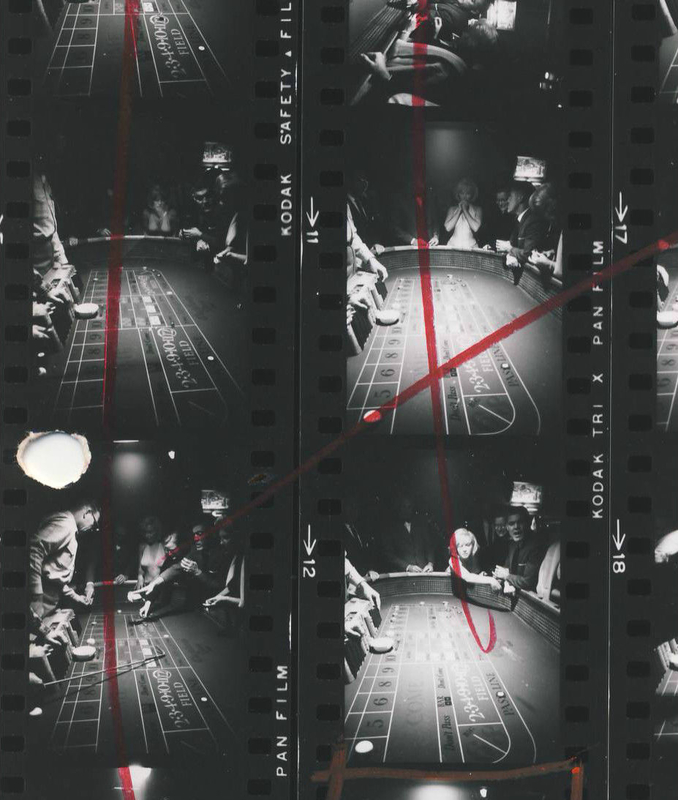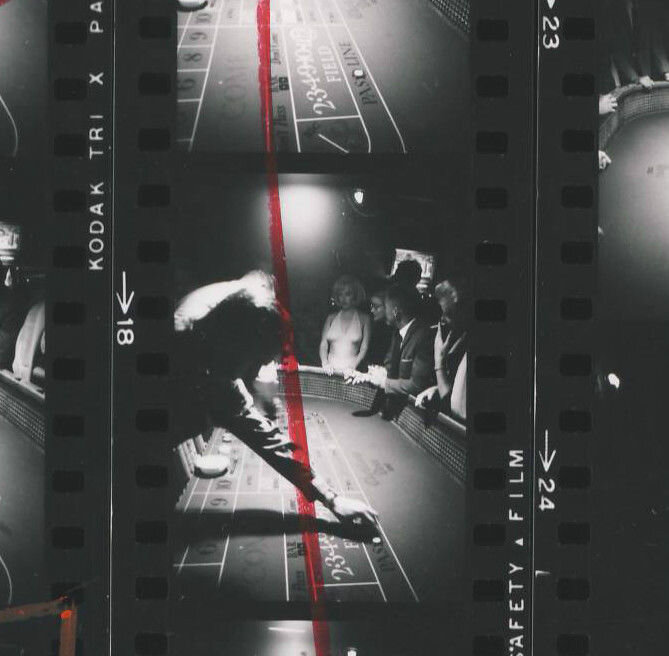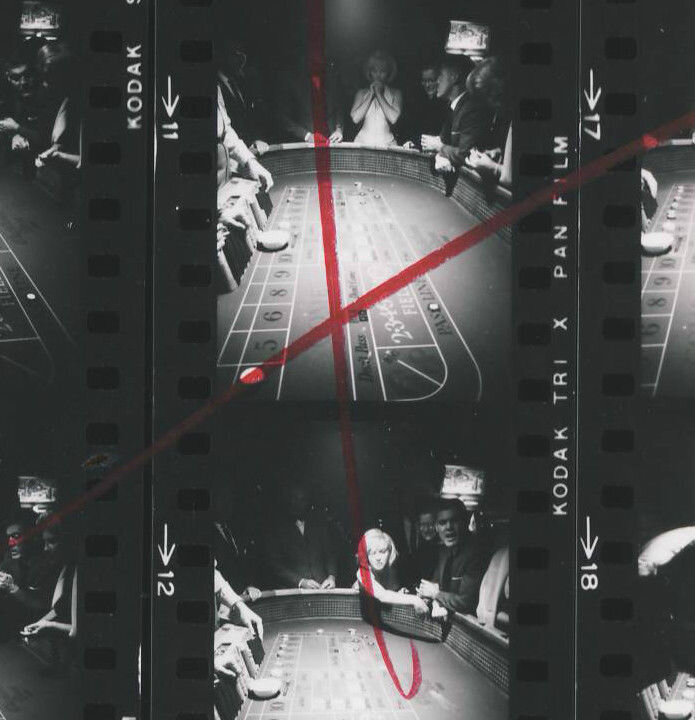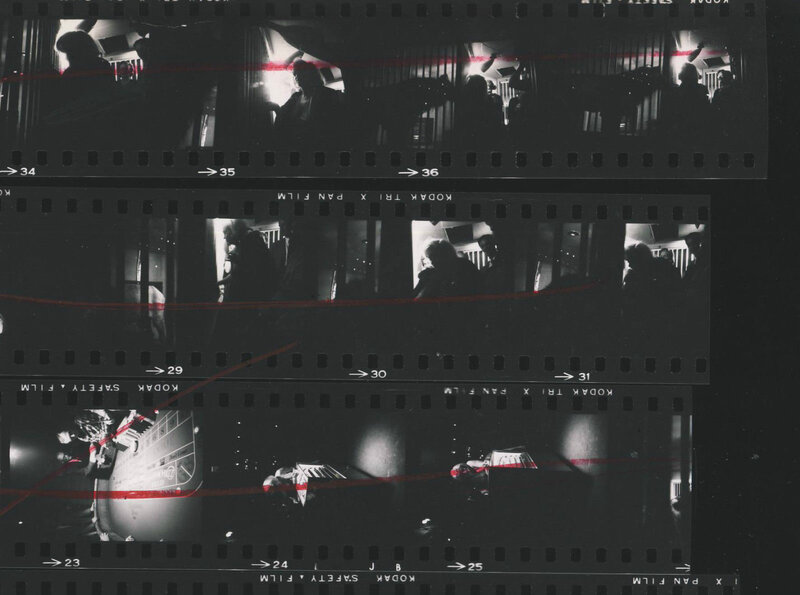 ---
> source:
Livre "Marilyn Monroe, Eve Arnold", Edition de La Martinière.

---
© All images are copyright and protected by their respective owners, assignees or others.
copyright text by GinieLand.
*attachée de presse de Marilyn (jusqu'en 1956).
Tout ce que Marilyn était et tout ce qu'elle voulait être fusait naturellement devant l'oeil du photographe.
All that Marilyn was and what she wanted to be was leaking naturally to the photographer's eye.