10 novembre 2013
Marilyn privée: l'être humain derrière le concept Monroe.
Exposition temporaire unique
Cette exposition temporaire unique permettra de découvrir, pour la première fois en Suisse, plus de 700 objets personnels certifiés ayant appartenu à l'inoubliable et incomparable Marilyn Monroe. L'exposition jette un œil derrière l'aspect glamour de la star hollywoodienne Marilyn Monroe, qui, même des décennies après sa mort, continue de nous envoûter.
> source: museenbasel.ch
> plus d'infos sur spielzeug-welten-museum-basel

Musée Spielzeug Welten Museum Basel
Adresse: Steinenvorstadt 1 | 4051 Basel
Horaires: tous les jours de 10 à 18 heures
Prix: 5 / 7 CHF - Gratuit pour les moins de 16 ans

La collection privée de Ted Stampfer est la collection privée connue sur Marilyn Monroe la plus importante d'Europe. Considéré comme un expert, Ted Stampfer fait partie des quelques particuliers à faire profiter le public de sa collection. Le but de l'exposition n'est pas seulement de se remémorer l'actrice douée qui a marqué l'histoire de son unique manière d'être et de sa présence incomparable, mais surtout de mettre en évidence la personne Marilyn Monroe, son côté plus intime et moins connu. Car derrière la façade du sex-symbol se cachait une femme d'affaires avisée avec des idées concrètes. Malgré sa célébrité, Marilyn Monroe est restée un être humain tout à fait équilibré.

Marilyn Monroe naît à Los Angeles le 1er juin 1926 sous le nom de Norma Jeane Mortenson et est baptisée du nom de Norma Jeane Baker. Elle grandit dans différentes familles d'accueil. Après une carrière pleine de succès comme mannequin, elle signe son premier contrat cinématographique en 1946. Au cours des années cinquante, elle devient la plus grande star d'Hollywood. Elle meurt le 5 août 1962 d'une overdose de somnifères. Jusqu'ici, il n'a jamais été prouvé que ce soit un accident, une mort délibérée ou un meurtre.
Marilyn Monroe passe Noël 1954 chez les Greene, dans leur maison du Connecticut, avec un couple d'amis.
Marilyn Monroe spends Christmas at Greene's home, in their Connecticut home, with a couple of friends.
> Marilyn, Milton et Amy Greene et leur fils Joshua, George et Marisa Nardielle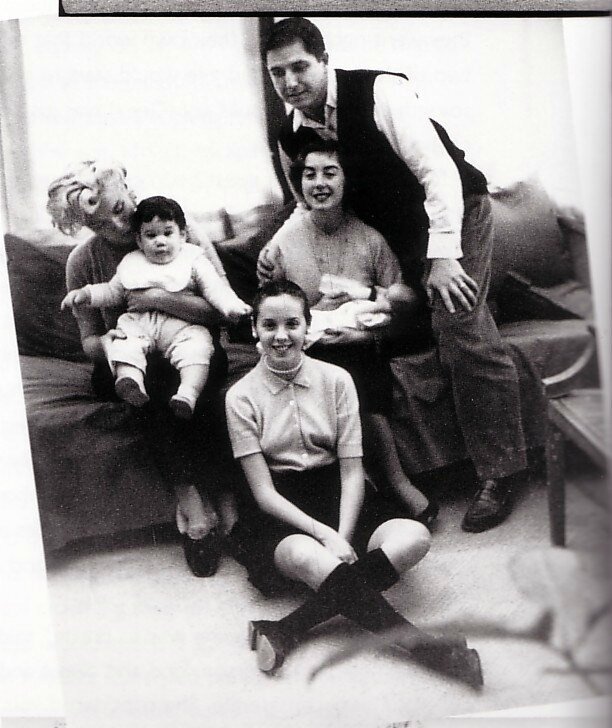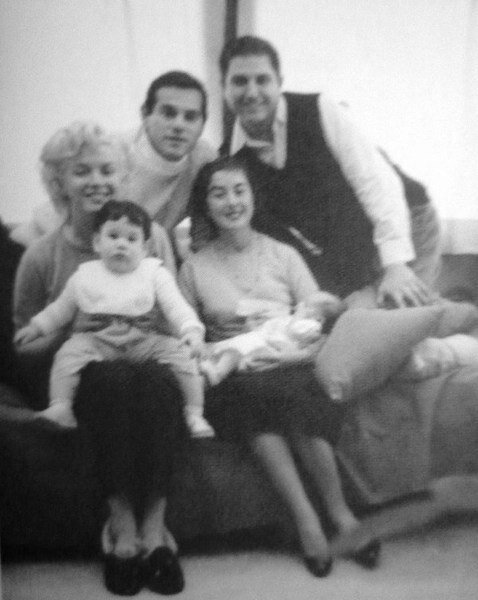 ---
- "XC": "Christmas"
photographies de Milton Greene
---
© All images are copyright and protected by their respective owners, assignees or others.
copyright text by GinieLand.