26 novembre 2013
Arrêt d'Autobus
Photos scène 18
Avant de monter dans le bus, Virgil (Arthur O'Connell) explique à Bo (Don Murray) et Cherie (Marilyn Monroe) qu'il a décidé de rester à Phoenix. Le chauffeur Carl (Robert Bray) les attend, ainsi que la passagère Elma (Hope Lange).
Cherie a accepté la proposition de mariage de Bo, et ils partent ensemble dans le Montana, la région d'où est originaire Bo.
Before boarding in the bus, Virgil (Arthur O'Connell) tells to Bo (Don Murray) and Cherie (Marilyn Monroe) that he decided to stay in Phoenix. The driver Carl (Robert Bray) awaits them, along with the passenger Elma (Hope Lange).
Cherie has accepted the wedding proposal of Bo, and they leave together to the Montana, the area where comes from Bo.
---
> Photographies de William Read Woodfield
Photographs of William R. Woodfield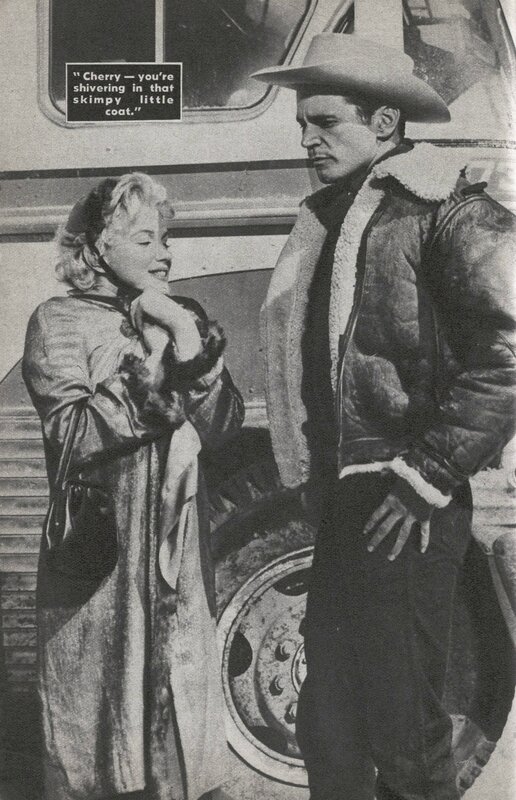 ---
> Photographies de Zinn Arthur
Photographs of Zinn Arthur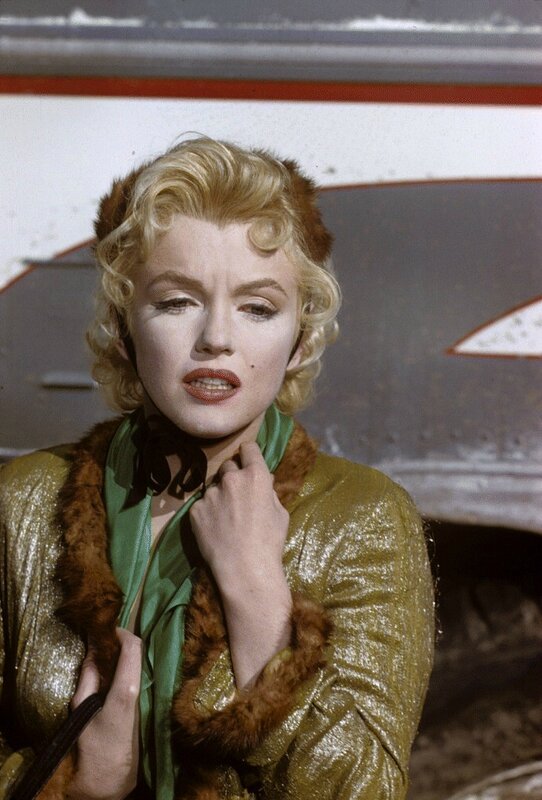 ---
> Photographies de Milton Greene
Photographs of Milton Greene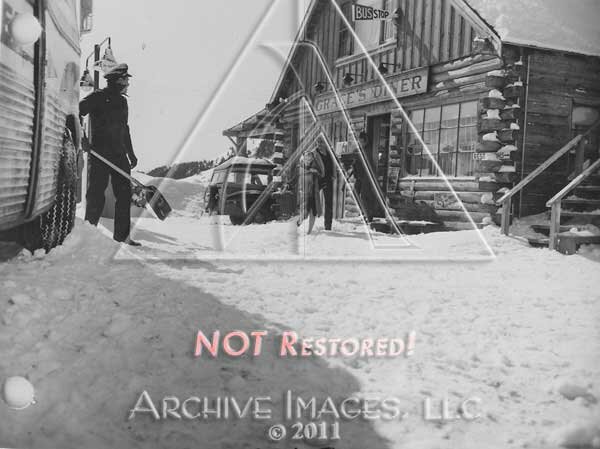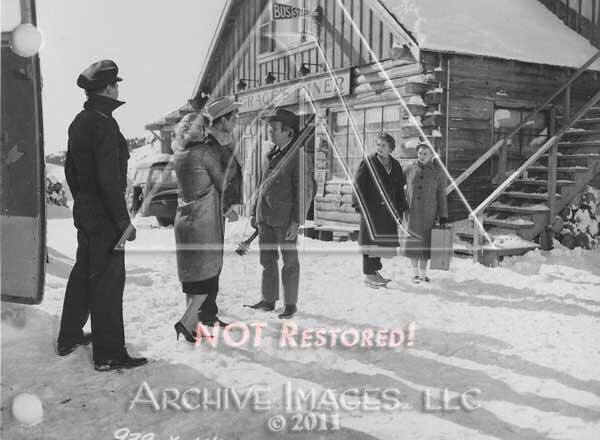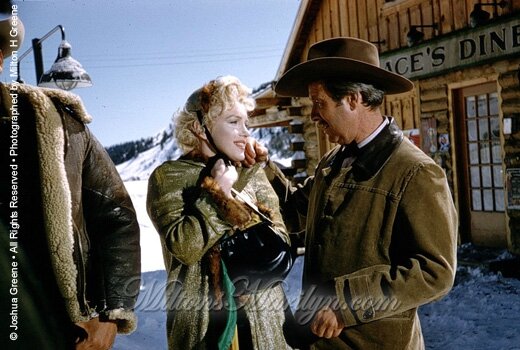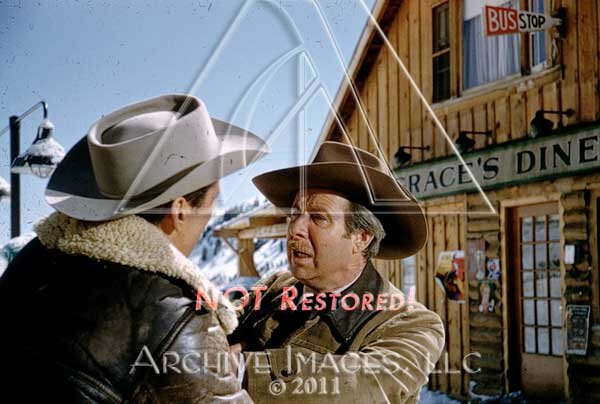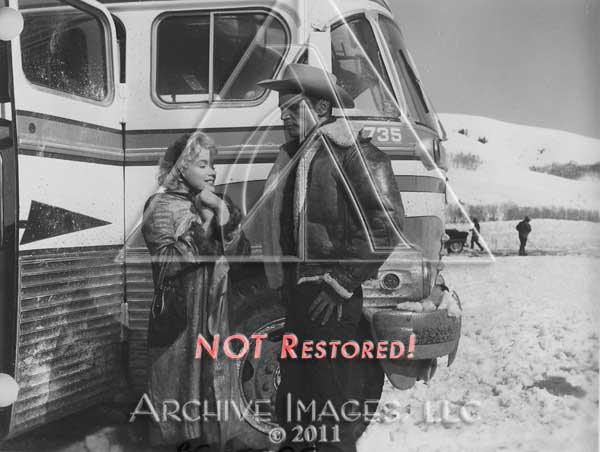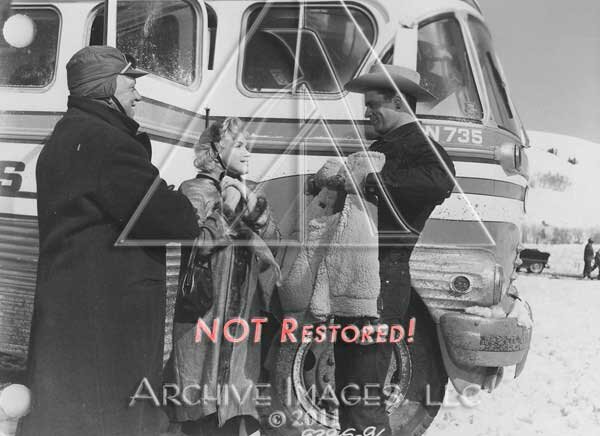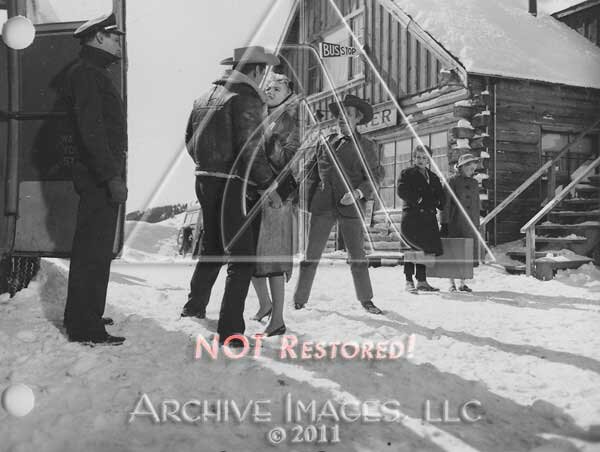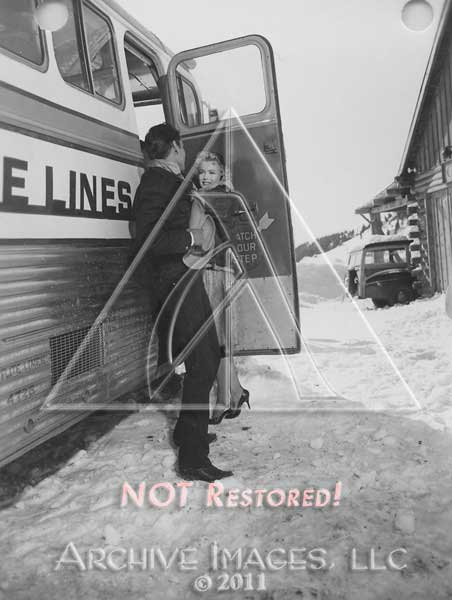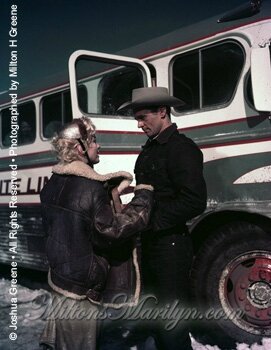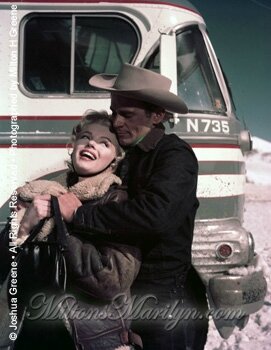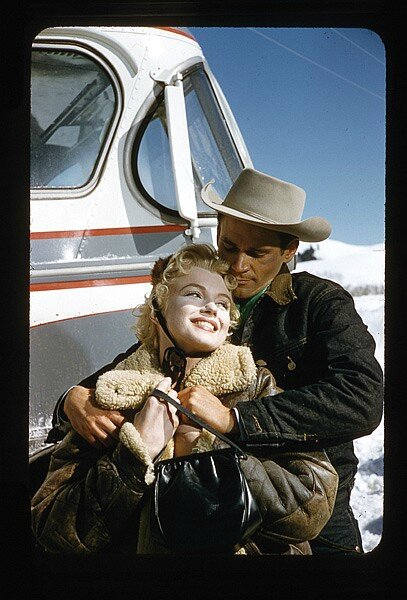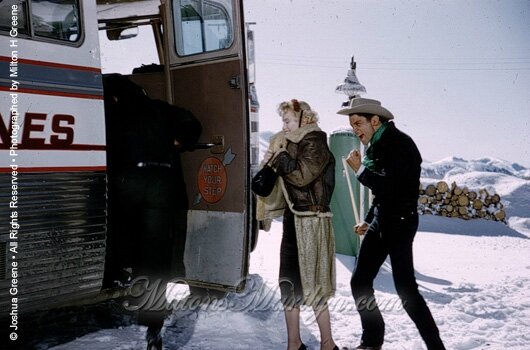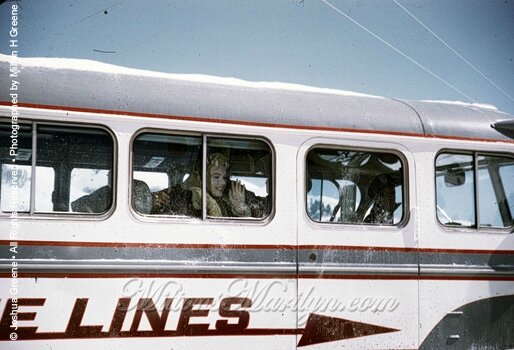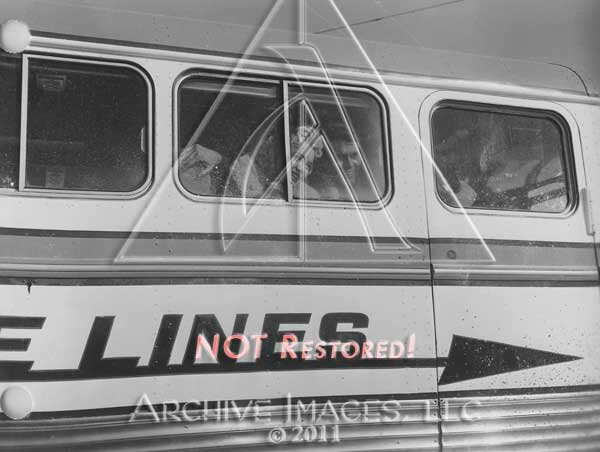 ---
© All images are copyright and protected by their respective owners, assignees or others.
copyright text by GinieLand.
Les clins d'oeils à Marilyn au Cinéma
- Forrest Gump -

Dans le film aux 6 Oscars "Forrest Gump", de Robert Zemeckis en 1994, Forrest Gump connaît tout un tas d'aventures qui permet au film de revenir sur les grands événements de l'histoire des Etats-Unis. Dans une scène, Forrest (Tom Hanks) est invité à la Maison Blanche pour y être présenté au Président des Etats-Unis, John F. Kennedy. Forrest a tellement bu de Coca-Cola pendant la réception, qu'au moment de la présentation au Président, il lui demande où sont les toilettes. Une fois au toilette, Forrest lave ses mains, et à côté du lavabo, on distingue une photographie de Marilyn Monroe dédicacée à JFK (il s'agit bien sûr d'une fausse dédicace).
---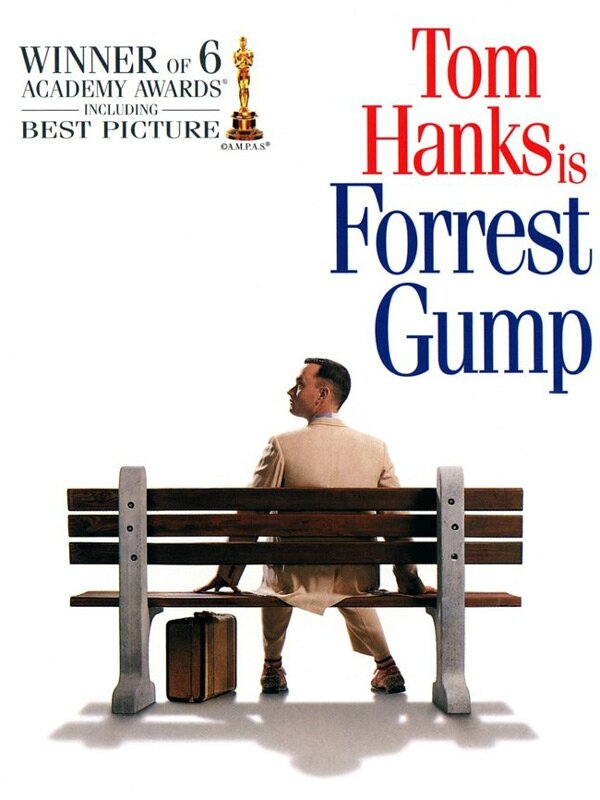 Film: Forrest Gump
Année: 1994
Pays: USA
Réalisateur: Robert Zemeckis
Scénario: Eric Roth, d'après le roman de Winston Groom
Genre: comédie dramatique
Distribution: Tom Hanks (Forrest Gump) , Robin Wright (Jennifer « Jenny » Curran), Gary Sinise (Lieutenant Dan Taylor), Mykelti Williamson (Benjamin « Bubba » Bufford-Blue), Sally Field (la mère de Forrest), Haley Joel Osment (Forrest Gump Junior), Michael Conner Humphreys (Forrest Gump, enfant)...
L'histoire: Ce film relate l'histoire mouvementée des États-Unis entre les années 1950 et les années 1980, à travers les yeux et le vécu d'un « simple d'esprit », Forrest Gump, qui se trouve en être un acteur central et décisif.
> Sur le web: le film sur wikipedia (en anglais)
Merci à Lolie pour la capture et le lien video
Enregistrer