Arrêt d'Autobus
Scène coupée
Cette scène ne figure pas dans le film. Elle se déroule sans doute la soirée et la nuit que les passagers du bus passent àl'auberge restaurant tenu par Grace (Betty Field). On y voit Cherie (Marilyn Monroe) dans un lit, faire la lecture aux deux enfants qui étaient dans le bus.
> Photographies de Milton Greene
Photographs of Milton Greene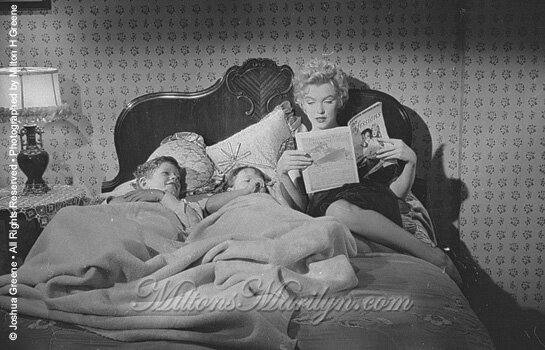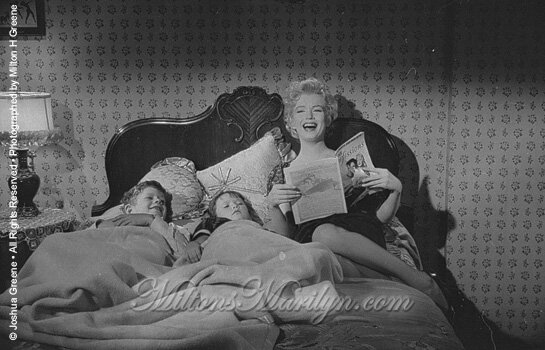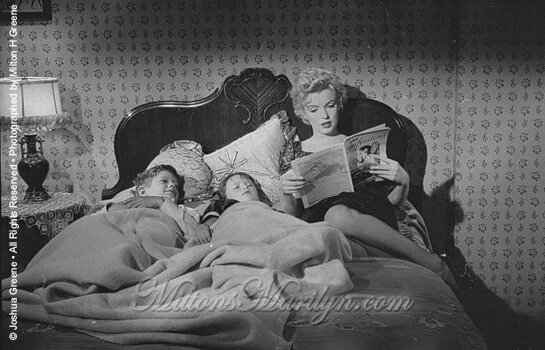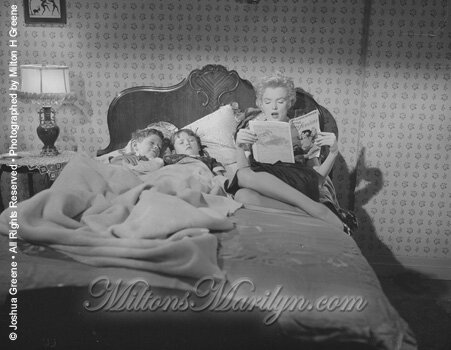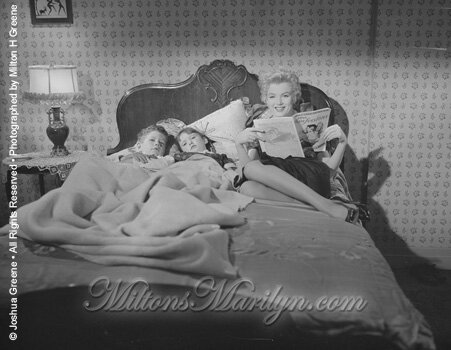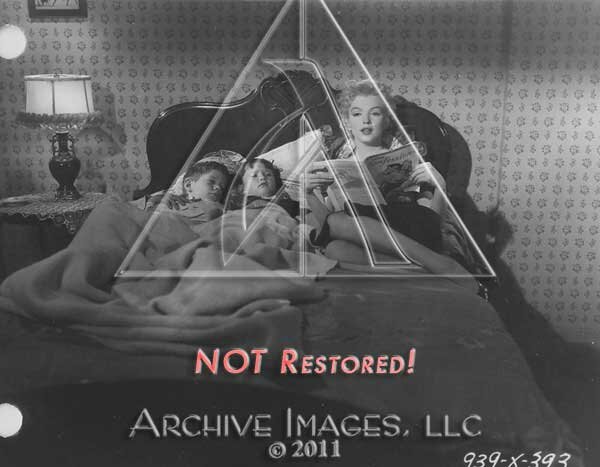 Mais aussi Grace et Carl, le chauffeur du bus (Robert Bray), qui sont dans une des chambres de l'auberge et écoutent à la porte ce qui se trame dans la pièce d'à côté. Sans doute écoutent-ils Cherie qui lit la revue sentimentale "Love Confessions" aux enfants qui s'endorment.
---
© All images are copyright and protected by their respective owners, assignees or others.
copyright text by GinieLand.