04 décembre 2013
Marilyn, ma soeur
Auteurs: Berniece Baker Miracle, Mona Rae Miracle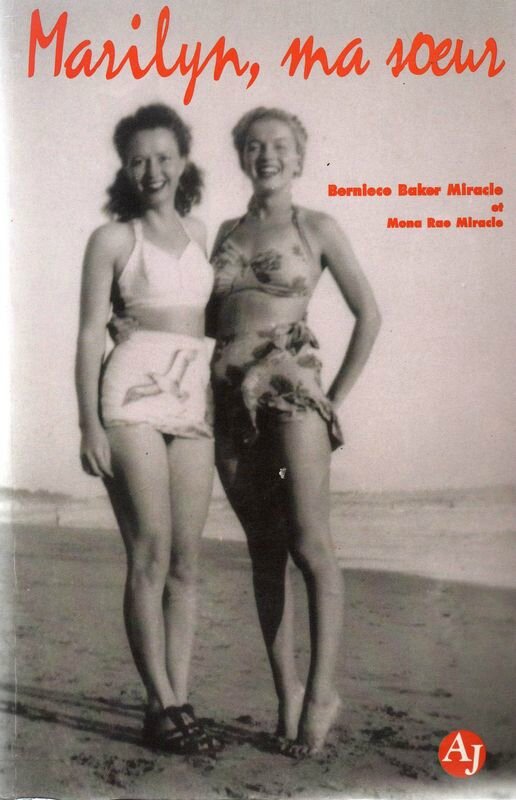 Date de sortie: juin 1994
Broché 285 pages
Langue: français
Éditeur: Aj
Prix éditeur: 16 Euros
ISBN 10: 2841570002
ISBN 13: 978-2841570003
Ou le commander ? sur amazon.fr
Description: Enfin, Berniece Baker Miracle témoigne. La soeur de Marilyn évoque sa vie dans l'ombre de la star. Un document bouleversant, ponctué de révélations qui dévoilent bien des aspects de la vraie Norma Jeane. Ce livre est un cri d'amour. Celui d'une femme qui a décidé de rompre le silence, trahissant avec tendresse le serment qu'elle avait fait à sa soeur de ne jamais parler à quiconque de ces vingt années au cours desquelles elle dut l'aider bien souvent à lutter contre l'adversité.
Un cri d'amour que Berniece Baker Miracle n'a pas pu retenir plus loingtemps. Trente années après la mort de Marilyn, elle parle. Elle remet les pendules à l'heure, raconte de nombreuses anecdotes et tente de comprendre. Avec sincérité et émotion.
'Marilyn, ma soeur' est une confession poignante que le lecteur n'est pas prêt d'oublier.
---
My Sister Marilyn, a Memoir of Marilyn Monroe
Authors: Berniece Baker Miracle , Mona Rae Miracle
Publication Date: 1994, January
Number of pages ?
Publisher: Orion
Price: $10
ISBN ?
Ou le commander ? sur amazon.com
Description: Challenging sensational falsehoods, Berniece and Mona present the only authorized book about Marilyn Monroe on the shelves."Berniece Miracle finally opens up her family album - and translates an American legend into flesh and blood...MY SISTER MARILYN is a big hug across the decades to a sweet, talented, loving girl." -Life Magazine"...a highly literate, readable account."
Biography: Berniece Miracle was born in Los Angeles and grew up in Kentucky. She has worked as a manufacturing inspector, costume designer and bookkeeper. Mona earned graduate degrees from University of Florida and Nova University. She studied acting with Lee Strasberg. Read about her forthcoming publications at MonaRaeMiracle.com
> autre cover:

---
Autres Editions / Other Editions:
> USA : Orion New Edition, 1995 May, 256 pages
Language English, on amazon.fr

> USA : Backinprint, 2003 April, 284 pages
Language English, on amazon.fr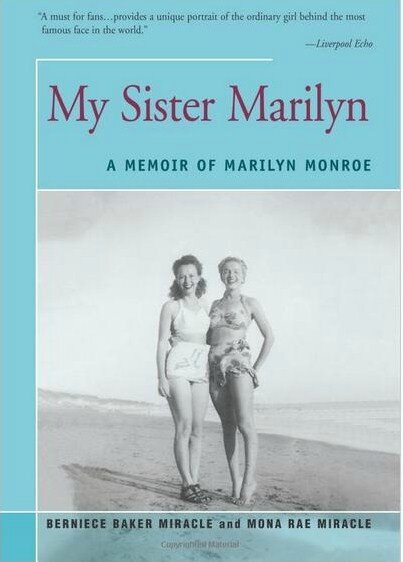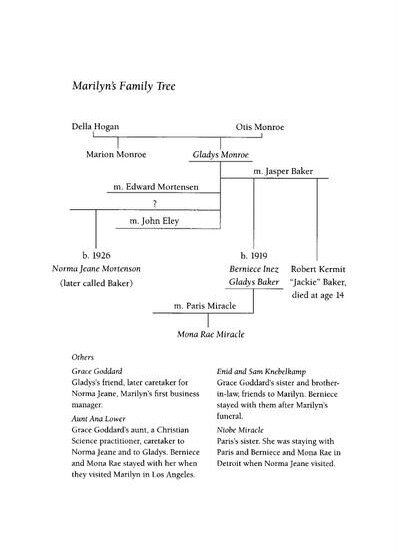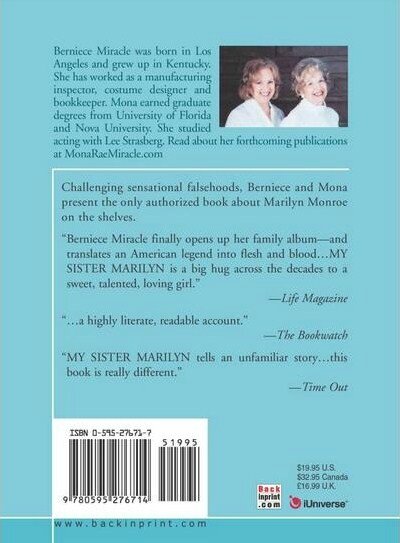 ---
Vous avez le livre ? Do you have the book ?
Apportez votre critique, votre avis ou votre note (/10)
Un chocolatier Rouennais propose des petits chocolats à l'effigie de Marilyn Monroe et de James Dean !
Merci à Jerome pour les photos.