Arrêt d'Autobus
Scène coupée
Cette scène ne figure pas dans le film. Elle se déroule certainement lors de la séquence où Cherie (Marilyn Monroe) se trouve à la gare / station de bus afin d'échapper à Bo (Don Murray): elle se réfugie apparemment dans les toilettes et se retrouve nez à nez avec le petit garçon que l'on retrouvera plus tard dans le bus et dans le restaurant de Grace. D'ailleurs, on remarque qu'il y a ensuite un monsieur (sans doute le père des enfants) qui entre dans les toilettes avec une petite fille, qui est, là aussi, la fillette que l'on retrouvera plus tard dans le bus et dans le restaurant de Grace. Il semblerait qu'il s'agisse ici d'une situation comique où le petit garçon se serait introduit dans les toilettes pour dames. On peut déduire que Cherie s'était réfugiée dans les toilettes d'une part, pour échapper à Bo, et d'autre part, certainement pour se changer (on remarque sa valise ouverte). Mais Cherie est toujours habillée de la sorte lorsqu'elle attend devant le bus et que Bo parvient à l'attraper, sans doute parce qu'elle n'a pas eu le temps de se changer: on remarque, à travers les photographies, que les protagonistes lèvent la tête vers le haut et semblent concentrer à l'écoute: on en déduit qu'une annonce est certainement faite au micro pour informer le départ imminent du bus.
> Photographies de Milton Greene
Photographs of Milton Greene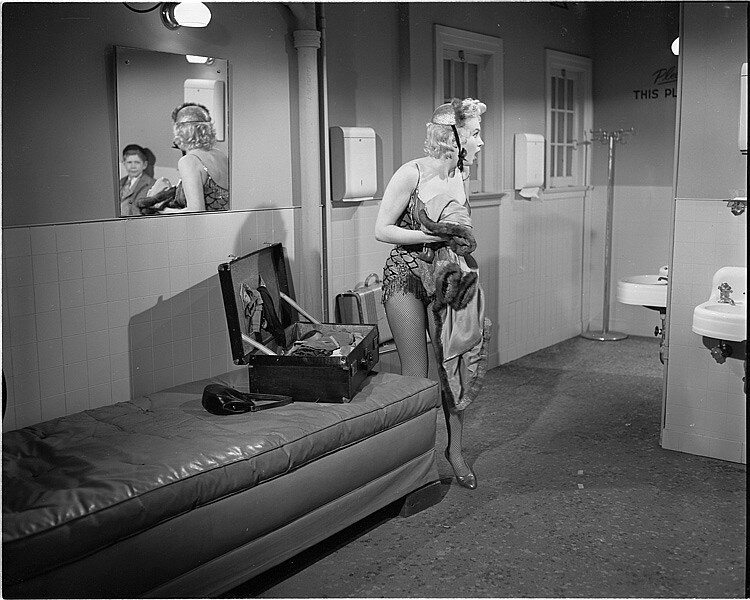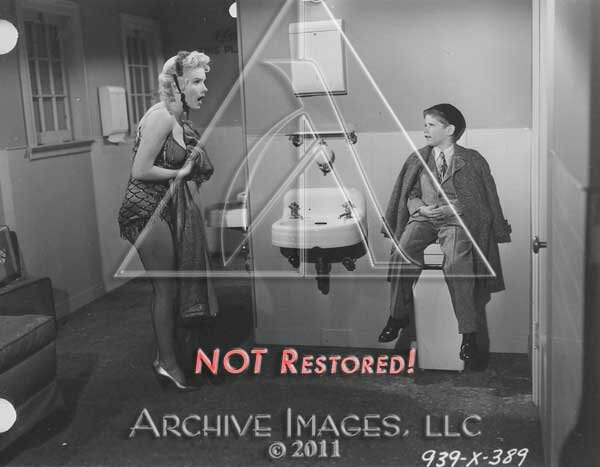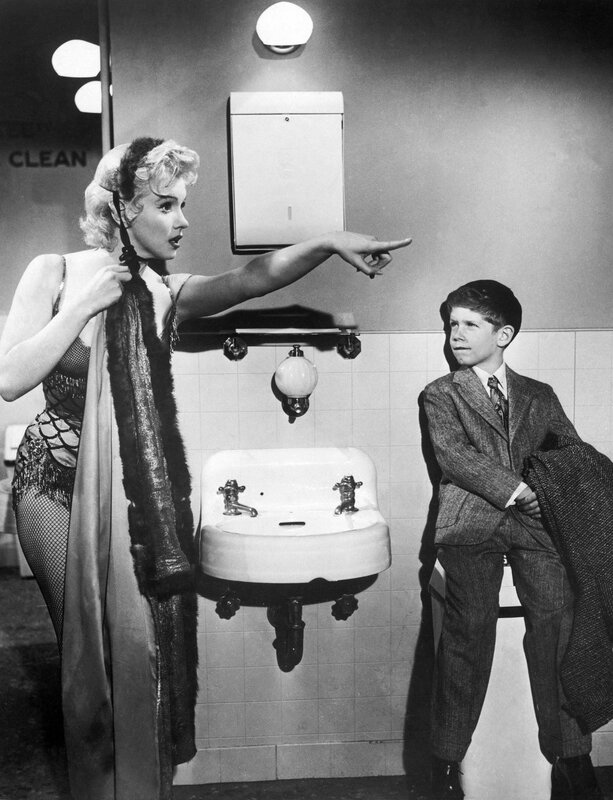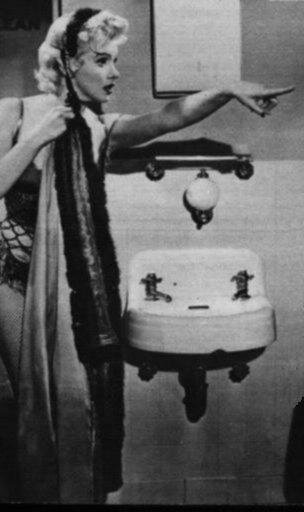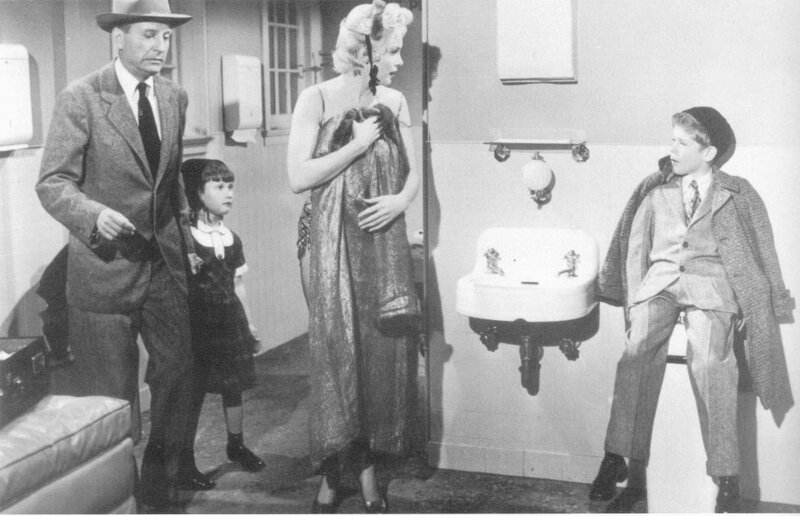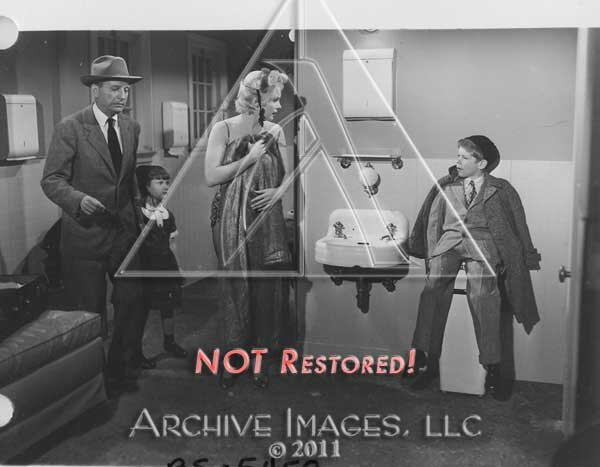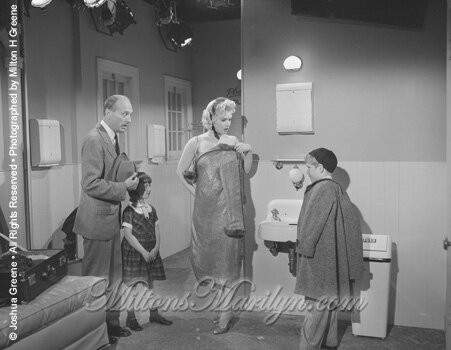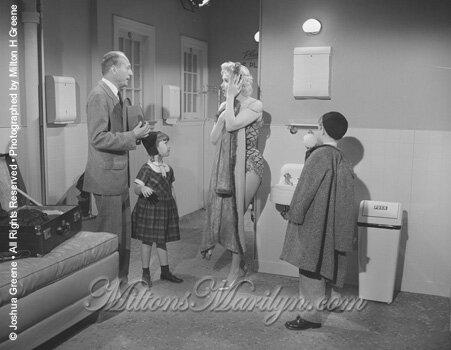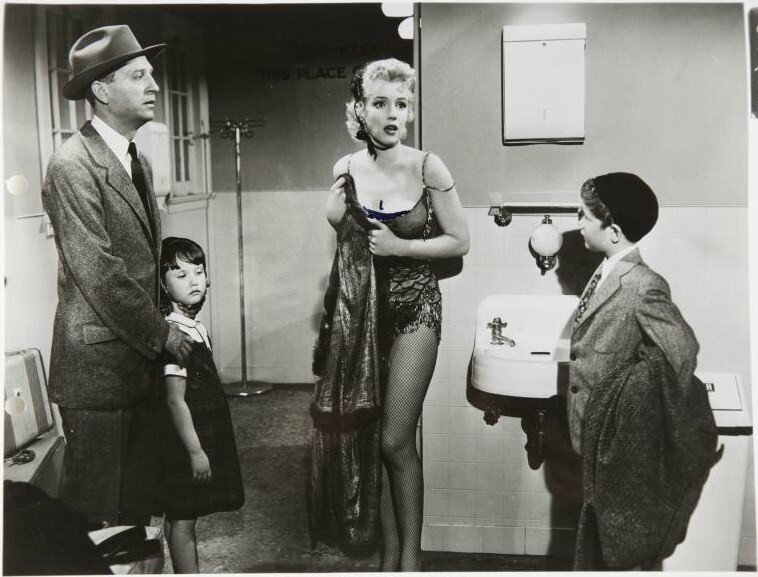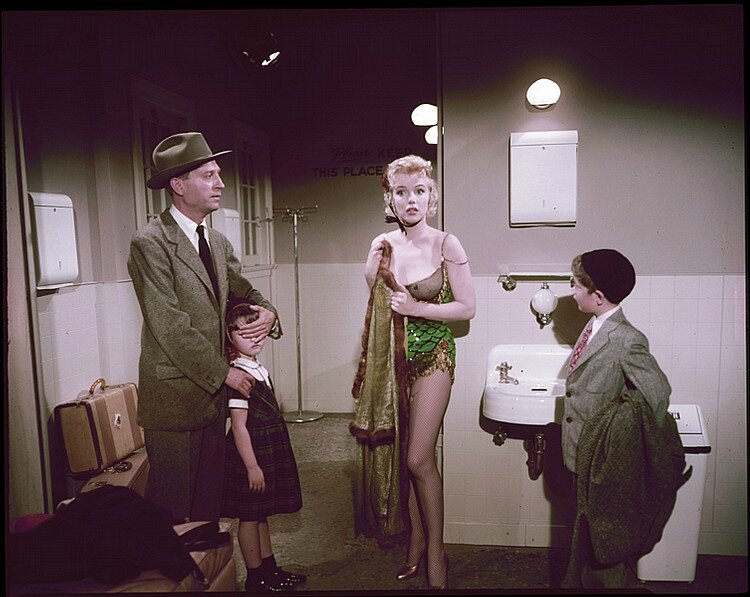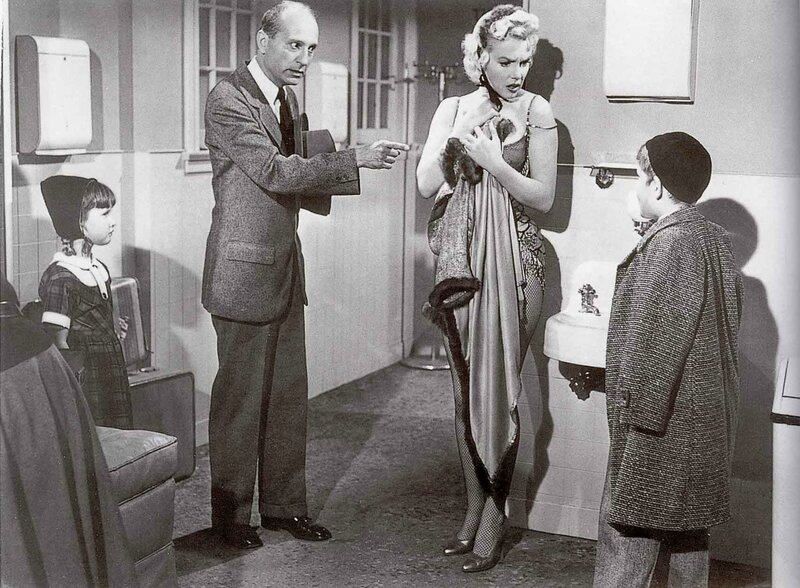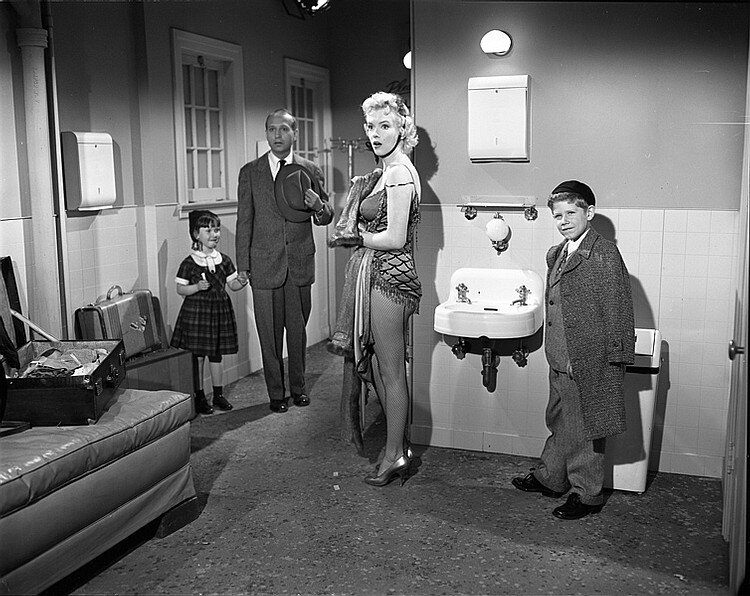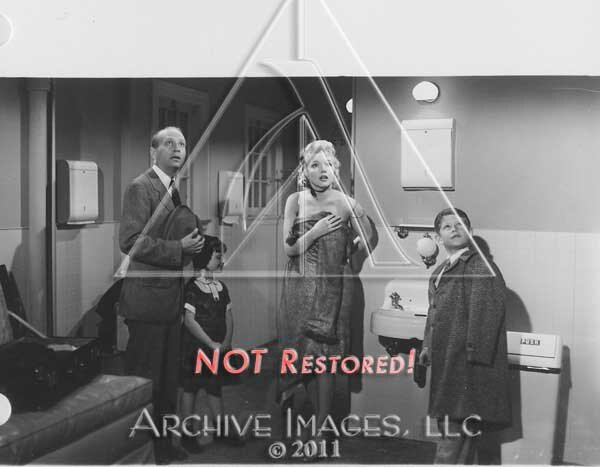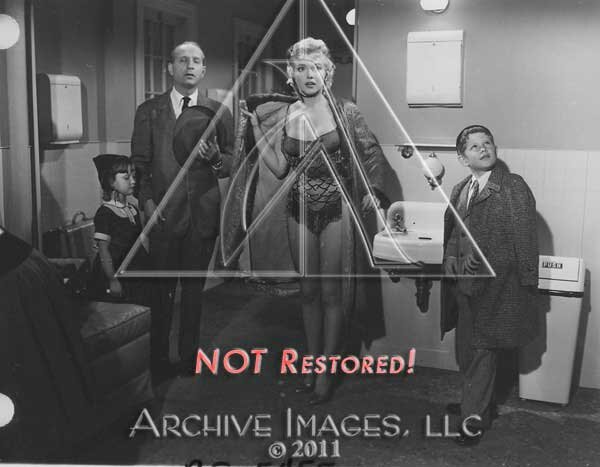 ---
© All images are copyright and protected by their respective owners, assignees or others.
copyright text by GinieLand.