18 janvier 2014
Arrêt d'Autobus
Sur le tournage - scène 4
> Photographies de Milton Greene
Photographs of Milton Greene
> Marilyn Monroe avec le réalisateur Joshua Logan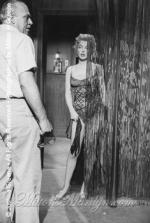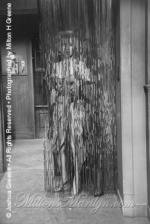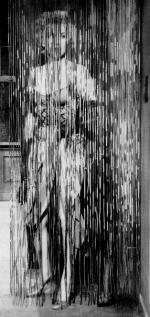 > Marilyn Monroe avec Don Murray et Joshua Logan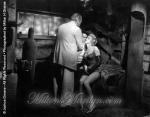 > Marilyn Monroe avec Don Murray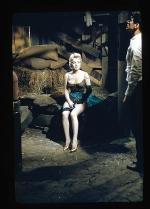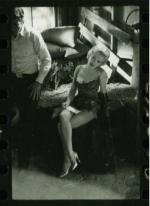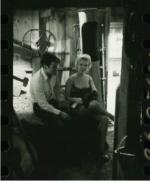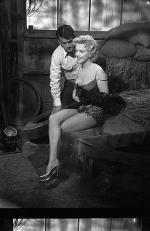 ---
---
© All images are copyright and protected by their respective owners, assignees or others.
copyright text by GinieLand.

American Legends: The Life of Marilyn Monroe
Auteur: Charles River Editors

Publication Date: 13 septembre 2013
Broché 44 pages
Language English
Editeur: CreateSpace Independent Publishing Platform
Dimensions: 22,2 x 14,8 x 0,4 cm
Prix éditeur: 5,68 Euros
ISBN-10: 149270573X
ISBN-13: 978-1492705734
Ou le commander ? sur amazon
Description: *Includes pictures of Marilyn and important people and scenes.
*Includes quotes about her life and career.
*Includes a bibliography for further reading.
"The truth is I've never fooled anyone. I've let people fool themselves. They didn't bother to find out who and what I was. Instead they would invent a character for me. I wouldn't argue with them. They were obviously loving somebody I wasn't. When they found this out, they would blame me for disillusioning them and fooling them." – Marilyn Monroe
A lot of ink has been spilled covering the lives of history's most influential figures, but how much of the forest is lost for the trees? In Charles River Editors' American Legends series, readers can get caught up to speed on the lives of America's most important men and women in the time it takes to finish a commute, while learning interesting facts long forgotten or never known.
Few actresses lived their lives in the public eye more than Marilyn Monroe, and yet her life remains shrouded in mystery to this day. While it is common knowledge that Marilyn's life is a rags-to-riches story, her life is bookended by hazy details surrounding her early life and even more mysterious death.
Who was Norma Jean Baker? Who was Marilyn Monroe? The unknown has contributed to the mythology that has since become part of her legacy, and she nurtured it. Marilyn was adept at constructing a fanciful mystique about her early years, and it's become all but impossible to disentangle the truth from the narrative that Marilyn helped establish. Fittingly, even though Marilyn is instantly recognizable and still one of film's greatest icons, her films remain unfamiliar to the vast majority of the public.
Most people have some preconception of Marilyn's film persona, seeing her as the "dumb blonde" without a brain who existed only in order to be gazed upon. However, one of the essential questions concerning Marilyn's life involves the accuracy of the "Marilyn stereotype"; is the "dumb blonde" identity an accurate descriptor of her film roles, and how does it compare to Marilyn's personality off of the movie set? Given how famous Marilyn Monroe was and continues to be, it's remarkable that so many people know so little about her life and career.
What is known is that Marilyn Monroe was America's ultimate sex symbol in the 20th century, in part because she came of age in the wake of World War II and became famous during the conservative era of the 1950s. She appeared in just two films in the 1960s, prior to her premature death in August 1962, and there is a wide gulf between the brevity of her career and the impact that she made on American culture throughout the 1950s. Marilyn's death left everyone to speculate where her career would have gone in the 1960s, but it's probably safe to guess she wouldn't be the icon she remains today.
American Legends: The Life of Marilyn Monroe comprehensively examines the starlet's life and films, exploring the controversies and the ways in which her life and works are mutually informative. Along with pictures of important people, places, and events, you will learn about Marilyn Monroe like you never have before, in no time at all.
---
Vous avez le livre ? Do you have the book ?
Apportez votre critique, votre avis ou votre note (/10)
Beige Dress
robe beige au gros noeud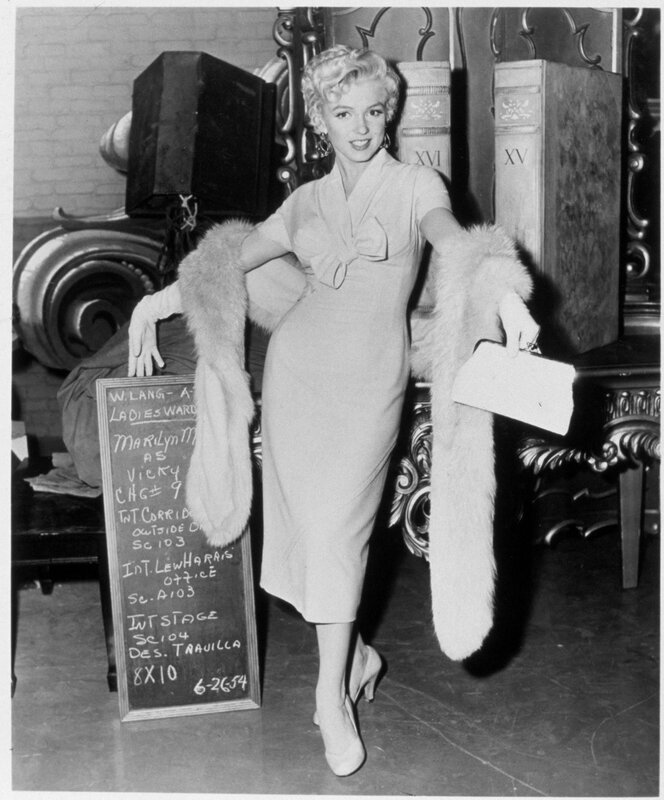 Cette robe beige a été conçue par le créateur et couturier de la 20th Century Fox, William "Billy" Travilla pour le film There's no business like show business (La Joyeuse Parade) tourné au printemps / été 1954. Marilyn Monroe fit les essais de test costumes pour cette robe le 26 juin 1954:
Dans le film, elle porte la tenue dans une courte séquence, avec une scène où elle est dans le bureau des dirigeants et dans l'autre, elle discute avec Donald O'Connor (sur le blog: voir les captures , les photos de la scène , du tournage):
C'est une robe en laine, avec un col cravate drapé, qui forme un gros noeud au niveau du court décolleté en V. La robe est accompagnée d'un fourreau en renard doublé à l'intérieur de soie, de couleur miel. C'est une tenue chic et plutôt sage pour Marilyn, de par la longueur de la robe (au niveau des mollet), et elle n'a pas de décolleté plongeant, et couvre l'ensemble du corps, sans trop mouler ce dernier, bien qu'elle se porte près du corps et souligne la silhouette.
La tenue est accessoirisée par des gants de même couleur, ce qui renforce l'aspect sobre et chic de la tenue.

Marilyn ne va porter cette tenue qu'une seule fois en public: le 9 septembre 1954, lors de son arrivée à New York pour les besoins du tournage de "Seven Year Itch" (Sept ans de rélfexion), où Marilyn, dans toute sa splendeur, va briller devant les journalistes très nombreux venus l'acceuillir, en envoyant une multitude de baisers à ses admirateurs présents sur le tarmac et en croisant et décroisant les jambes à de multiples reprises, afin d'accentuer son côté sexy et glamour:
---
© All images are copyright and protected by their respective owners, assignees or others.
copyright text by GinieLand.
Enregistrer