Marilyn Her Life in Pictures
Authors: Martin Howard, Oliver Northcliffe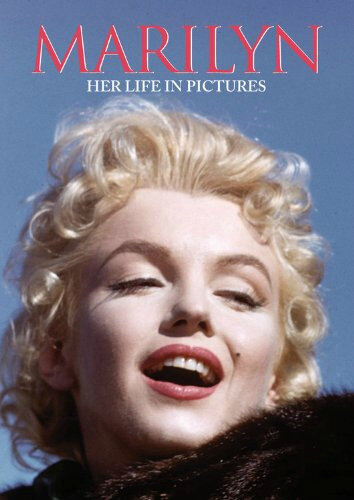 Publication Date: 15 août 2013
Relié 256 pages
Language English
Editeur: Chartwell Books
Dimensions: 29,7 x 21,3 x 2,5 cm
Prix éditeur: 15,48 Euros
ISBN-10: 0785830502
ISBN-13: 978-0785830504
Ou le commander ? sur amazon
Description: This book opens with a short biographical introduction and then provides a chronological visual history of her life, from her early years working in a wartime munitions factory in Burbank, through the hard times as she built her reputation as an actor, to her greatest successes. The camera loved Marilyn, and photographers were always on hand to take her picture. This book chooses from the huge number of images available to produce a fascinating coverage of her eventful but brief life.
> alternative cover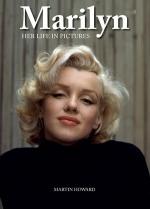 ---
Marilyn Sa Vie en Images
Auteur: Martin Howard

Date de sortie 7 octobre 2016
Relié 256 pages
Dimensions: 30,4 x 2,2 x 21,9 cm
Langue: français
Éditeur: Modus Vivendi
ISBN-10: 2895239142
ISBN-13: 978-2895239147
Prix éditeur: 29,95 Euros
Ou le commander ? sur amazon

Présentation de l'éditeur:
Cet ouvrage retrace chronologiquement l'histoire de Marilyn illustrée par de superbes photographies prises tout au long de sa vie et de sa carrière.
De ses années d'employée dans une usine de munitions à ses débuts comme actrice, des moments difficiles à ses grands succès, découvrez la vie publique et privée de cette icône de beauté et de féminité.
Sommaire
Introduction
Chapitre 1: Les premières années (1926-1946)
Chapitre 2: Une chance bien méritée (1946-1950)
Chapitre 3: Celle dont tout le monde parle (1951-1955)
Chapitre 4: Happy Birthday, Mister President (1956-1962)
Chapitre 5: La légende
> dos couverture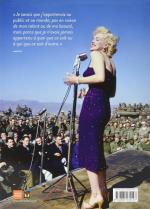 ---
Mon Avis en Bref... 09/10
L'un des plus beaux livres de Marilyn qui ait été édité ! Il s'ouvre sur une biographie illustrée d'une vingtaine de pages, puis se poursuit par la vie de Marilyn détaillée en images: de nombreuses photos (dont certaines rarement publiées dans des ouvrages), jalonnent le livre, dans l'ordre chronologique et contextualisée. Dans ce livre, on y retrouve juste des faits illustrés (pas d'erreurs relevés sur les dates et noms de photographes).
Je recommande ce livre autant pour les fans que pour ceux qui veulent découvrir Marilyn; cet ouvrage vous permettra de vous immerger totalement dans sa vie.

---
Vous avez le livre ? Do you have the book ?
Apportez votre critique, votre avis ou votre note
Give your opinion, and a note (/10)