Les vies secrètes de Marilyn Monroe
Auteur: Anthony Summers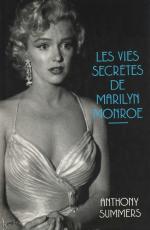 Date de sortie: 1986
Relié 522 pages
Langue: français
Éditeur: France-Loisirs
Prix éditeur: d'occasion dès 3,50 Euros
ISBN 10: 2724232240
ISBN 13: 978-2724232240
Dimensions du produit: 24,6 x 15,2 x 4,2 cm
Ou le commander ? sur amazon.fr
Description: Près de 25 ans après la mort de Marilyn Monroe (5 août 1962), voici le livre définitif sur le destin tragique d'une femme qui continue et continuera longtemps à fasciner le monde entier. Ce document de première main :
• dit toute la vérité sur la vie amoureuse de celle qui demeure toujours le « sex-symbol » du siècle;
• éclaire d'un jour nouveau la face cachée de ses mariages;
• révèle les fantasmes, les angoisses que l'actrice livrait à son psychiatre;
• fournit des témoignages de première main confirmant les liaisons de Marilyn avec les frères Kennedy;
• rompt la conspiration du silence à propos des complots de la Mafia et de ses alliés, visant à utiliser Marilyn dans la guerre contre les Kennedy qu'ils voulaient ainsi compromettre;
• lève le voile sur les mystères entourant la mort de la star;
• cite les rapports de police confidentiels, se réfère aux documents et enregistrements gardés par le FBI, recoupe les témoignages de six cents personnes.
Après des études à Oxford, Anthony Summers se consacre au journalisme. Il suivra les opérations de guerre au Yémen, au Vietnam, de 1966 à 1973, filmera l'armée égyptienne et sera reporter à Beyrouth.
Au départ de son enquête sur Marilyn Monroe,. une commande du Sunday Express très vite, il s'aperçoit que le mystère Monroe mérite plus qu'un article. Dès sa parution en Angleterre et aux États-Unis, le livre fait l'effet d'une bombe.
Summers est, par ailleurs, producteur à la BBC et l'auteur d'un autre ouvrage sensationnel consacré à l'assassinat du président Kennedy : « Conspiracy ».
---
Autres Editions françaises :
> Poche J'ai Lu, 1989, 568 pages
sur amazon.fr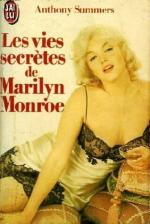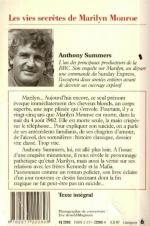 > Presses de la Renaissance, 1996, 523 pages
sur amazon.fr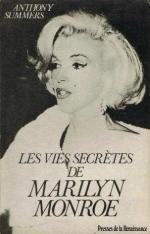 ---
Goddess: The Secret Lives of Marilyn Monroe
Author: Anthony Summers

Date de sortie: 1985
Broché ? pages
Langue: anglais
Éditeur: MacMillan Publishing Company
Prix éditeur: d'occasion dès $10
ASIN: B00507LBJM
Ou le commander ? sur amazon.com
Description: Marilyn Monroe. Her rollar-coaster life. Her deception - shrouded death. Her divided secret life. Her legion of lovers. Her intimacies with JFK and Bobby Kennedy. Her mafia connections. This is the one book that tells the whole naked, deeply moving truth about the all - too-beautiful talented, and tormented woman who played a role in public and in private that was too much for flesh and spirit to survive.
---
Autres Editions en Anglais / Other English Editions:
> USA : Penguin, 1986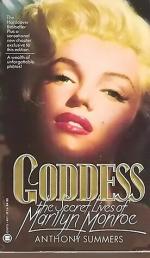 > USA : Warner Books, 1992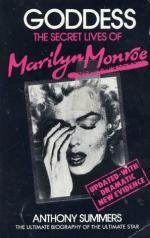 > USA : Orion, 2000, 688 pages
Language English, on amazon.fr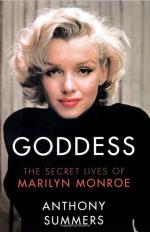 > USA : Open Road Media, 2013, 688 pages
Language English, on amazon.fr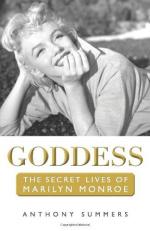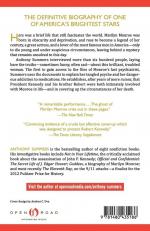 ---
Vous avez le livre ? Do you have the book ?
Apportez votre critique, votre avis ou votre note (/10)