25 mai 2014
Vidéo et Paroles
de la chanson Cette année là
interprétée par Claude François

>> Video

Cette année-là
Je chantais pour la premiere fois
Le public ne me connaissait pas
Quelle année cette annee-là

Cette année-là
Le rock'n'roll venait d'ouvrir ses ailes
Et dans mon coin je chantais belle, belle, belle
Et le public aimait ça

Déjà, les Beatles étaient quatre garçons dans le vent
Et moi, ma chanson disait marche tout droit

Cette année-là
Quelle joie d'être l'idole des jeunes
Pour des fans qui cassaient les fauteuils
Plus j'y pense et moins j'oublie

J'ai découvert mon premier, mon dernier amour
Le seul, le grand, l'unique et pour toujours le public

Cette année-là
Dans le ciel passait une musique
Un oiseau qu'on appelait Spoutnik
Quelle année cette année-là

C'est là, qu'on a dit adieu à Marilyn, au cœur d'or
Tandis que West Side battait tous les records

Cette année-là
Les guitares tiraient sur les violons
On croyait qu'une révolution arrivait
Cette année-là

C'était hier, mais aujourd'hui rien n'a changé
C'est le même métier qui ce soir recommence encore

C'était l'année soixante deux
C'était l'année soixante deux
C'était l'année soixante deux
C'était l'année soixante deux
---
>> Bonus Infos
La chanson sort en 45 Tours en

mai 1976

et figure en face-B du titre "La Solitude, c'est après"; elle fait partie de l'album 33 Tours "Le Vagabond" sorti en décembre 1976. Claude François en a aussi chanté une version italienne (Quell' anno la) la même année.
Il s'agit d'une reprise du tube de

Frankie Valli & The Four Seasons

, "December, 1963 (Oh, What a Night)", sorti en 1975 où les paroles sont de Judy Parker et la musique de Bob Gaudio.
Alors que la chanson originale évoque une nuit de l'année 1963, celle de Claude François évoque une année entière, mais paradoxalement c'est 1962. Les paroles en français ont été écrites par Eddy Marnay, avec des références à la propre histoire de Claude François (sa rencontre avec son public ; son premier succès 'Belles, belles, belles' ; sa chanson 'Marche tout droit' pourtant sortie en février 1963), mais aussi d'autres faits internationaux qui se sont produits en 1962:
- le premier 45 tours des Beatles, 'Love Me Do', sorti le 5 octobre 1962 ;
- le lancement des satellites Spoutnik entre 1957 et 1961 (contrairement à ce que dit la chanson, c'est Spoutnik 1 qui émettait une musique, en 1957) ;
-

le décès de Marilyn Monroe

, le 5 août 1962 ;
- la sortie du film musical 'West Side Story' en France.
La chanson a été samplée par Yannick en

2000

, sous le titre 'Ces soirées-là' qui parlent cette fois-ci des soirées en discothèques.
Quelque chose doit craquer
Captures

6ème partie des captures du film
>> source captures sur forever-marilyn.com
Le prince et la danseuse
Photos scène 7
> Photographies de Milton Greene
Photographs of Milton Greene
- Le régent Charles (Laurence Olivier) et le roi Nicolas (Jeremy Spencer)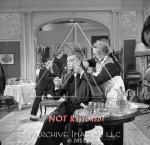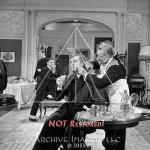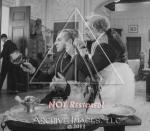 - Elsie (Marilyn Monroe) et le régent Charles (Laurence Olivier)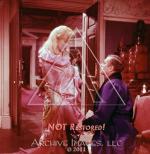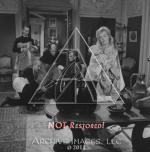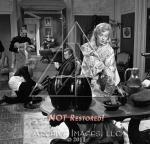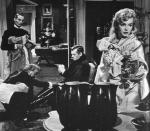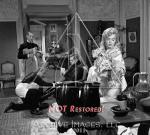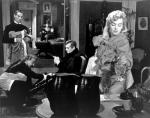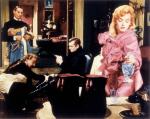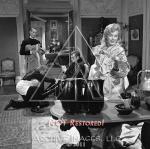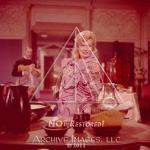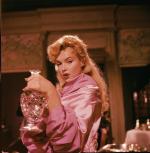 ---
© All images are copyright and protected by their respective owners, assignees or others.
copyright text by GinieLand.