25 juin 2014
Eli Wallach, le « Truand » de Sergio Leone, est mort
article publié sur lemonde.fr
par Isabelle Regnier - le 25 juin 2014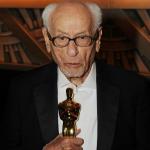 En 2010, alors qu'il remettait à son vieil ami Eli Wallach un Governors Award pour l'ensemble de sa carrière, Clint Eastwood saluait le dernier acteur vivant de Baby Doll, d'Elia Kazan, et des Désaxés, de John Huston. Avec une malice inquiète, il ajoutait qu'il était également l'un des deux derniers survivants du casting de Le Bon, la Brute et le Truand, posant implicitement la question de celui d'entre eux deux qui partirait le premier. La réponse est tombée hier, quand le New York Times a annoncé la mort d'Eli Wallach. Celui qui reste identifié dans la mémoire collective à Tuco, le truand comique et pas bien futé du western de Sergio Leone, s'est éteint le 24 juin 2014, à l'âge de 98 ans.

Né à Brooklyn en 1915, dans une famille juive d'origine polonaise, Eli Wallach s'initie au théâtre après avoir obtenu un diplôme d'histoire à l'université du Texas et un master en éducation au City College de New York. Engagé dans l'armée américaine pendant la seconde guerre mondiale, il officie comme sergent dans un hopital militaire à Hawaï, avant d'être envoyé comme second lieutenant à Casablanca et en France. La petite histoire retient que pendant ce séjour en France, il écrit et met en scène avec quelques camarades une pièce parodique sur l'armée, dans laquelle il s'attribue le rôle de Hitler.

L'AMI DE MARILYN MONROE

De retour aux Etats-Unis, Eli Wallach prend des cours de théâtre avec Erwin Piscator, et intègre, dès sa création, en 1947, l'Actors Studio. Sous la direction de Robert Lewis, il joue aux côtés de Marlon Brando, de Montgomery Clift, de Sidney Lumet, fait la connaissance d'Anne Jackson, actrice de théâtre, qui deviendra bientôt sa femme et avec qui il aura trois enfants, devient ami avec Marilyn Monroe. En 1945, il fait ses débuts à Brodway. Six ans plus tard, sa performance dans The Rose Tatoo, de Tennessee Williams, lui vaut un Tony Award. Entre-temps, il a commencé à travailler pour la télévision, qui lui fournira régulièrement des emplois jusqu'à la fin de sa carrière. Dans son autobiographie, l'acteur écrit d'ailleurs que le personnage de Mr. Freeze, qu'il joua dans une série Batman dans les années 1960, lui a valu plus de courriers de fans que tous ses rôles réunis.

C'est Elia Kazan, cofondateur de l'Actors Studio, qui lui donne son premier rôle au cinéma, celui de Silva Vacarro dans Baby Doll (La Poupée de chair, 1956), riche propriétaire terrien et prédateur pervers qui séduit la jeune épouse encore vierge (Carroll Baker) du pauvre Archie Lee (Karl Malden). Ce rôle, qui lui vaut le prix du meilleur espoir masculin de la BAFTA (British Academy of Film and Television Arts), est le point de départ d'une longue carrière sur grand écran, qui le cantonnera le plus souvent aux personnages secondaires. S'il papillonne dans tous les genres, circulant même, dans les années 1970, entre les Etats-Unis et l'Europe, il se spécialise dans les personnages tordus, antipathiques, tendant parfois vers le grotesque.

TRAFIQUANT PSYCHOPATHE

En 1958, Don Siegel lui offre le rôle d'un trafiquant d'héroïne psychopathe dans The Lineup. Il sera ensuite Calvera, le chef des pillards contre lesquels se rebiffent les villageois mexicain dans The Magnificent Seven (Les Sept Mercenaires, 1960), de John Sturges, et Guido dans The Misfits (Les Désaxés, 1961), de John Huston, aux côté de Marilyn Monroe, de Clark Gable et de Montgomery Clift.

On le verra encore dans Lord Jim (1965), de Richard Brooks, aux côtés de Peter O'Toole, qu'il retrouve l'année suivante dans How to Steal a Million (Comment voler un million de dollars, 1966) de William Wyler, juste avant d'embarquer pour l'Espagne, où il tourne dans Il Buono, il Brutto, il Cattivo (Le Bon, la Brute, et le Truand, 1966), de Sergio Leone.

Une brouille avec Sergio Leone mettra un terme à leur collaboration, mais l'acteur tournera encore une série de westerns spaghettis — Les Quatre de l'Ave Maria (I quattro dell'Ave Maria, 1968), de Giuseppe Colizzi ; Et Viva la Revolution! (¡Viva la muerte... tua!, 1971), de Duccio Tessari ; Le Blanc, le Jaune et le Noir (Il bianco il giallo il nero, 1975), de Sergio Corbucci — et de films italiens — Jo le fou (Crazy Joe, 1974), de Carlo Lizzani ; Attenti al buffone (1975), d'Alberto Bevilacqua. A la même époque, il joue un mafieux italien dans Le Cerveau, de Gérard Oury (1969), qui deviendra un des incontournables du cinéma du dimanche soir à la télévision française.

La fin de sa carrière cinématographique fut ponctuée d'apparitions dans quelques grands films comme Le Parrain III (The Godfather: Part III, 1990), de Francis Ford Coppola, Mystic River (2003), de Clint Eastwood, ou plus récemment encore The Ghost Writer (2010), de Roman Polanski.
---
> Eli et Marilyn sur le tournage de "Les Désaxés"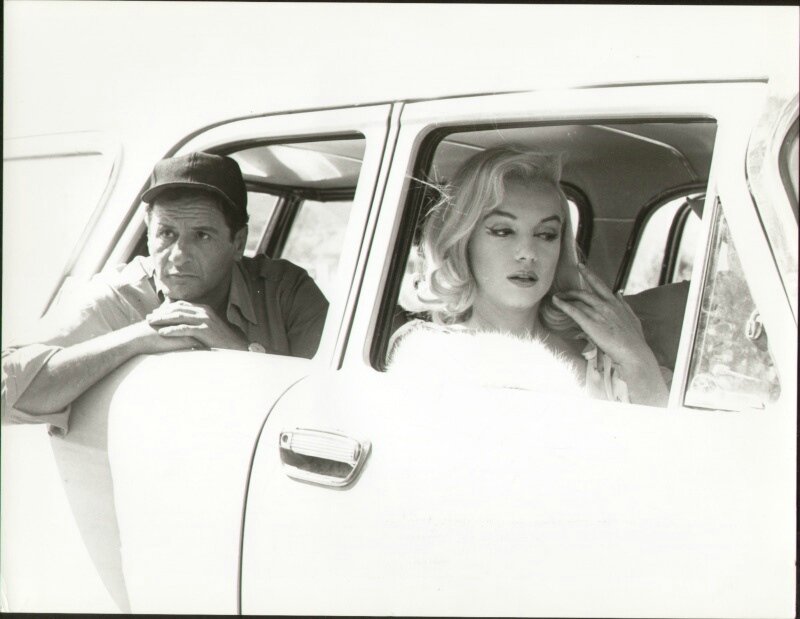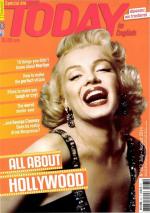 Le magazine français pédagogique bilingue Today in English spécial été n°263, paru le 25 juin 2014, consacre sa couverture à Marilyn Monroe pour un spécial Hollywood.
prix: 6,95 €
21 juin 2014
Le journal du 'Cedar Rapids Gazette' du 10 juin 1962, rapporte que Marilyn Monroe, accompagnée de Jim Swift, Wally Cox (son partenaire dans Something's Got to Give), Pat Newcomb (son attaché de presse) et l'acteur Mack Gray étaient au BallGame.
The 'Cedar Rapids Gazette' newspaper of June 10, 1962, reports that Marilyn Monroe, accompanied by Jim Swift, Wally Cox (his partner in Something's Got to Give), Pat Newcomb (her press agent) and actor Mack Gray were at the Ballgame .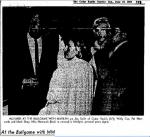 ---
© All images are copyright and protected by their respective owners, assignees or others.
copyright text by GinieLand.
18 juin 2014

USA : 4,6 millions de dollars pour reposer aux côtés de Marilyn Monroe
Article publié le 17/06/2014
en ligne sur lefigaro.fr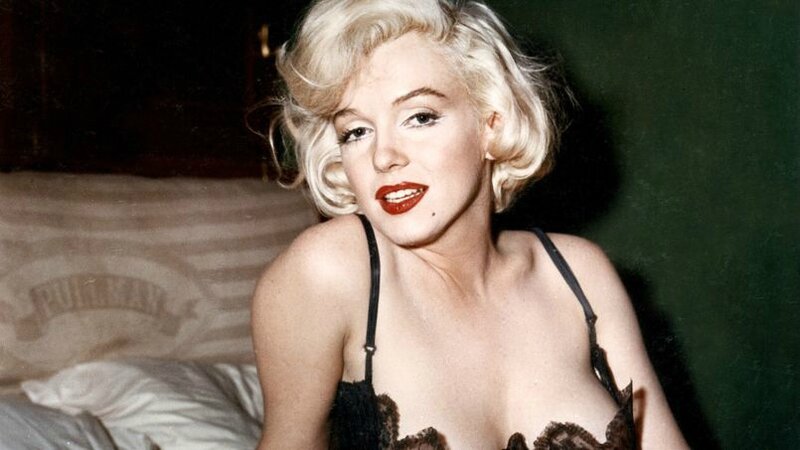 Aux États-Unis, les emplacements mortuaires situés à côté de tombes célèbres se vendent à prix d'or. Un business florissant, sordide mais en pleine expansion.

Qui veut être enterré à côté de Marilyn Monroe pour 4,6 millions de dollars ? Au pays de la démesure, rien n'est impossible. La nouvelle tendance permet de dire: «À la vie à la mort» à son idole, en se faisant enterrer le plus près possible de la tombe de celle-ci. Le New York Times explique qu'aux États-Unis il est tout à fait envisageable, et même de plus en plus à la mode, d'acheter des lots de terre et réserver son emplacement mortuaire auprès des grands artistes de ce monde. Pour reposer dans l'éternité auprès de Duke Ellington et de Miles Davis, un saxophoniste de 52 ans, Victore Goines, a déboursé la modique somme de 25.000 dollars.

C'est en 1992 que cette idée loufoque a été lancée. Hugh Hefner, le fondateur et propriétaire du magazine Playboy, avait acheté, pour 75.000 dollars, l'emplacement situé à côté de la tombe de Marilyn Monroe au Westwood Village Memorial Park Cemetery de Los Angeles. «Passer l'éternité aux côtés de Marilyn était une perspective trop plaisante pour qu'on la laisse filer», avait-il lancé. Chanceux d'avoir été un pionnier en la matière, les places aux côtés de la pin-up se sont ensuite vendues jusqu'à 4,6 millions de dollars sur eBay.

En France, un tel trafic est impossible

La vente d'emplacements «VIP» devient un vrai business aux États-Unis. Heureusement, en France, un tel trafic ne serait envisageable puisque les emplacements parisiens (cimetières où reposent la majorité des célébrités) sont donnés aléatoirement, selon disponibilités. Inutile donc d'espérer débourser des sommes astronomiques pour reposer auprès d'Oscar Wilde, Jim Morrison ou de Frédéric Chopin...
Le prince et la danseuse
Photos scène 5
> Photographies de Milton Greene
Photographs of Milton Greene
- la reine Dowager (Sybil Thorndike) avec sa domestique
et le régent Charles (Laurence Olivier)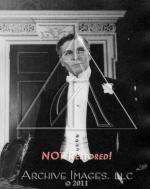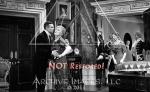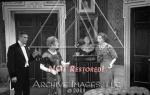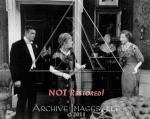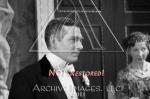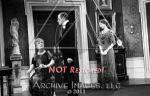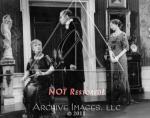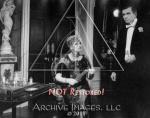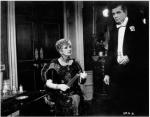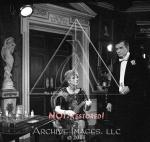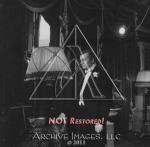 - Elsie (Marilyn Monroe), la reine Dowager (Sybil Thorndike)
et le régent Charles (Laurence Olivier)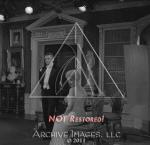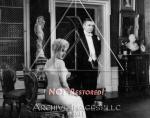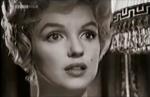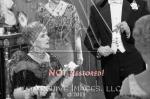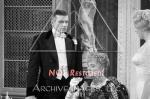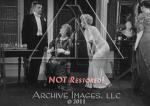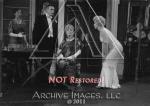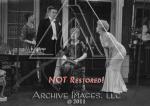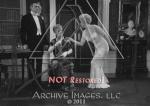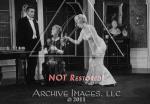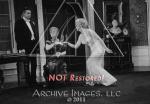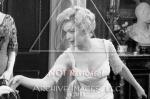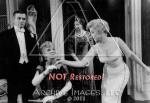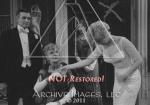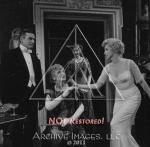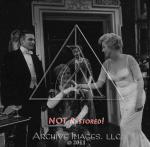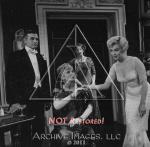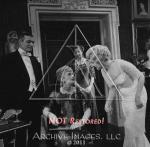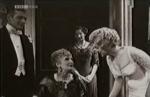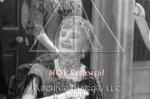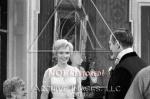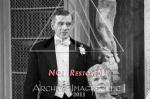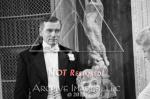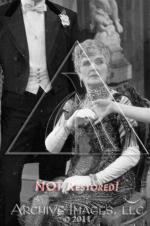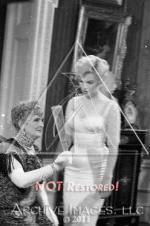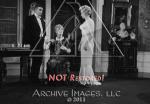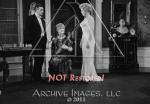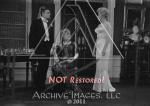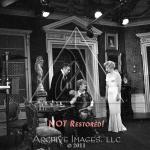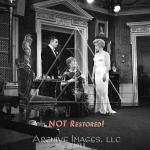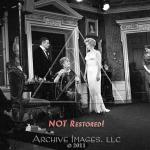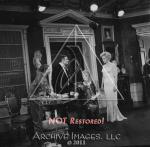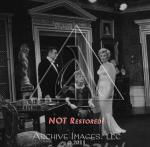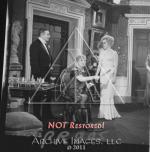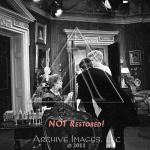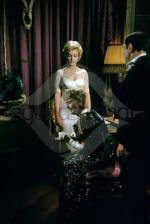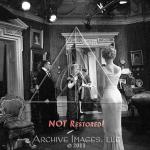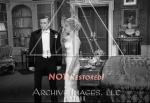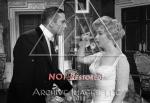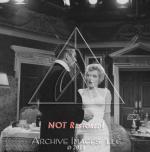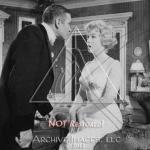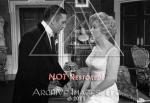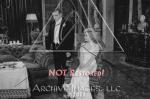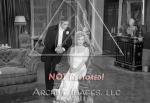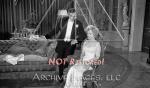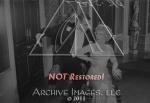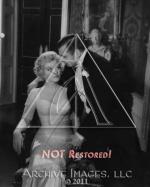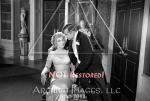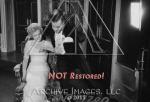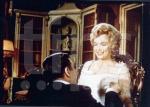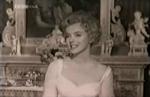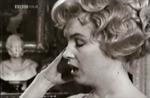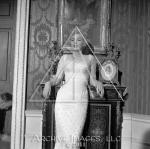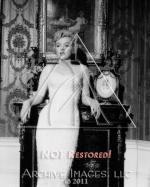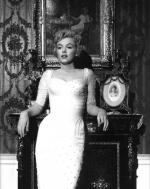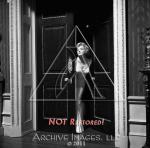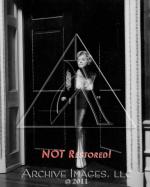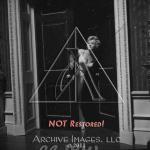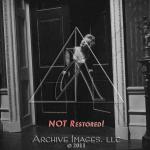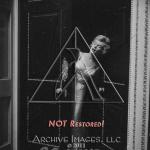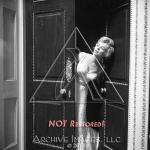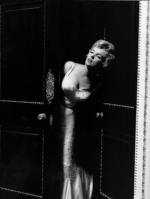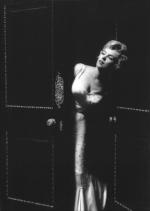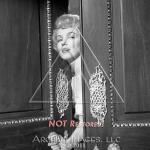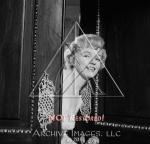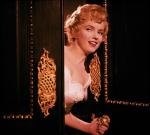 ---
© All images are copyright and protected by their respective owners, assignees or others.
copyright text by GinieLand.
08 juin 2014
Rihanna : la robe du scandale
Article publié le 4 juin 2014
sur lemonde.fr
Quasiment nue sous une robe de mailles fines aux milliers de cristaux, la chanteuse Rihanna a été sacrée lundi 2 juin 2014 par l'élite de la mode new-yorkaise icône mode de l'année (aux CFDA Fashion Awards à New York), saluant son goût pointu mais aussi, et surtout, son audace.

Adam Selman, responsable de cette robe scandaleuse porté par Rihanna, a révélé la genèse de cette tenue. Petit ami du styliste de la star, Mel Ottenberg, il a notamment expliqué que 230 000 cristaux Swarovski avaient été cousus sur la maille translucide. Avec des gants assortis, un foulard sur la tête, une fourrure rose et un simple string, la robe a fait parler d'elle. « Nous voulions vraiment faire un peu scandaleux », a expliqué M. Selman à Style.com, tandis que M. Ottenberg a révélé qu'« au moins huit personnes [avaie]nt travaillé toute la nuit pour mettre la touche finale ».
En effet, le concepteur a enregistré une courte vidéo Instagram de son équipe en train d'appliquer minutieusement les cristaux sur le tissu. Adam Selman a déjà conçu les costumes de la tournée de Rihanna en 2011 et créé avec elle sa collection pour River Island. Mais il considère que ce dos nu, qui laisse peu de place à l'imagination, était le plus grand risque qu'il a pris à ce jour.
Le processus de création de la robe a commencé le mois dernier, quand lui et M. Ottenberg ont habillé la chanteuse pour les MTV Movie Awards.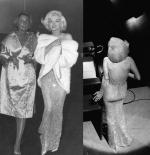 La matière mousseuse de la robe a été comparé au style « old Hollywood » que Joséphine Baker portait, mais serait également un clin d'œil à la robe qu'étrennait Marilyn Monroe pour l'anniversaire de JFK.
07 juin 2014
Le prince et la danseuse
Sur le tournage - scène 5
> Photographies de Milton Greene
Photographs of Milton Greene
- Laurence Olivier et Sybil Thorndike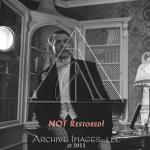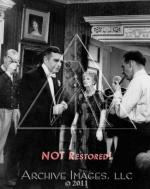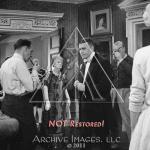 - Laurence Olivier, Sybil Thorndike, Marilyn Monroe et Jack Cardiff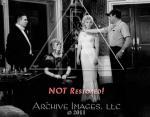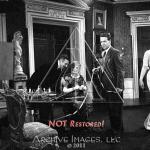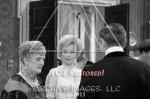 - Marilyn Monroe et Sybil Thorndike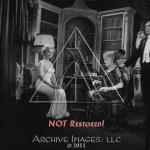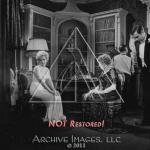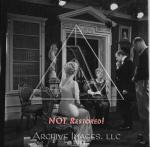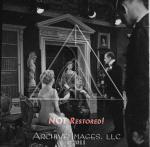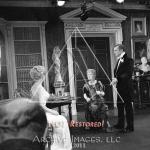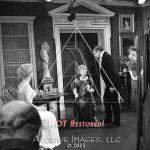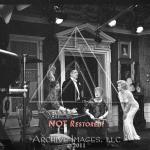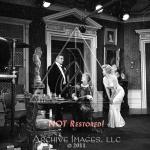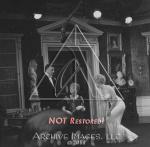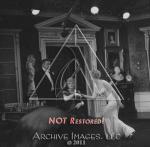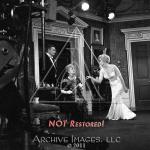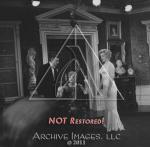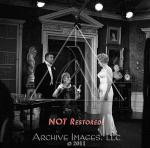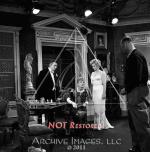 - Marilyn Monroe et Jack Cardiff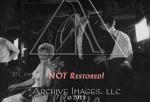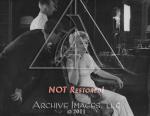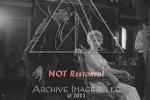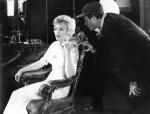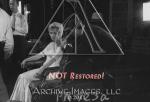 - Laurence Olivier et Marilyn Monroe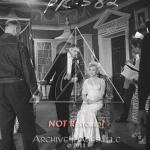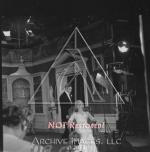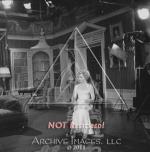 ---
> En répétition:
- Laurence Olivier, Sybil Thorndike et Marilyn Monroe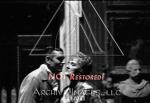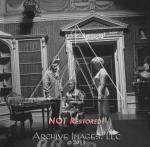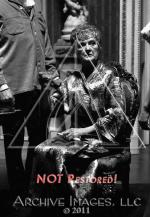 ---
© All images are copyright and protected by their respective owners, assignees or others.
copyright text by GinieLand.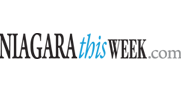 Niagara Falls' two weeks with Marilyn
Article published on July, 23, 2012
on niagarathisweek.com
Some 60 years before Nik Wallenda walked a tightrope and focused attention from across the world on Niagara Falls; nearly two decades before the Christopher Reeve's Superman made his famous flight over the mighty cataract to save a young boy's life in 1979, Marilyn Monroe brought the bright lights of Hollywood north of the border to Niagara Falls.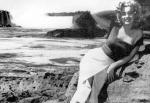 The soon-to-be screen goddess was in Niagara Falls for the filming of Niagara, a film noir classic with co-star Joseph Cotten. In total, the star was in the city for about two weeks, from June 5 to 18, 1952.

"She stayed at the General Brock Hotel — now the Crowne Plaza. She stayed in Room 801," says Sherman Zavitz, historian for the City of Niagara Falls. And when she wasn't working on the film, Monroe took pleasure with the same activities as most tourists did during the time period, he says.
"When she had some free time she took a ride on the Maid of the Mist. She shopped. She toured the Oneida silverware plant," Zavitz says. That plant is long gone — the property is now occupied by Casino Niagara — but Pauline Tanos remembers Marilyn's visit well. Her husband, Alex, who has since passed away, was a foreman in the hammer room at the Falls Avenue facility.
"He saw her. He thought she was very beautiful," Pauline says. "He whistled at her. She just kind of smiled."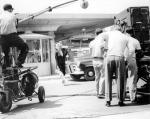 Monroe had become a well-known name by the time filming on Niagara began and thus became as big an attraction as the falls itself while she was here.
"She was certainly noticed by people around the falls," Zavitz says. "She was a well-known name at that point. She was a great looking girl — very photogenic."

Monroe had appeared in several films before Niagara including All About Eve and Monkey Business, but her role as Rose Loomis in Niagara is considered to be the one that put her career on the fast track. In the same year (1953) Niagara hit the theatres, Monroe also starred in Gentlemen Prefer Blondes as well as How to Marry a Millionaire.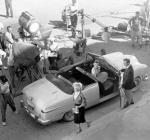 Photographer George Bailey was just eight years old at the time of Monroe's visit to Niagara but he remembers his father, Manny, talking about his many encounters with her. "My dad, who was second mate of the Maid of the Mist, had the chance to be near her many times," Bailey says. "His impression was that she was most definitely a beautiful lady but very shy or perhaps insecure."
Manny Bailey even made it into the final cut of the movie, Bailey says.
"Don't blink. He's in a scene on the plankway of the Maid of the Mist. Now, how many people can say they know someone who appeared in a movie with Marilyn Monroe ?"

Ron Dewberry and his sister, Sandra Jeanneret, were just little — Ron was five and Sandra was two — but they remember their father, Hank, telling them stories around the dinner table.
"He served them (Monroe and Cotten) dinner," Ron says. "He came home and raved about it. We didn't know what the heck was going on."
"Dad was a server at the Rapids Tavern on River Road," Sandra adds.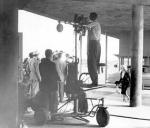 The movie centres around married couple George (Cotten) and Rose Loomis (Monroe), who are vacationing in Niagara Falls. George, a Second World War veteran is experiencing mental health issues that he thinks are due to his war experiences. Rose, meanwhile has taken on a lover and plots to have George murdered. Polly Cutler, in Niagara Falls with her husband, Ray, on their honeymoon, is in the neighbouring cabin to the Loomises and becomes the unfortunate bystander who gets caught up in the intrigue between the unhappy couple.

The Rainbow Cabins were built specifically for the movie and were taken down at the end of shooting. But buildings used in the movie can still be seen around the city, including City Hall, although the building was remodelled two years later in 1954. The former morgue located at Zimmerman Avenue and Park Street, used for the police station in the movie, still stands. The boat launch were Joseph Cotten's character steals a boat is located along Bridgewater Street in Chippawa. The building which is now the Riverside Tavern can be seen in the background. But most notably, the carillon tower near the Rainbow Bridge still stands, although the chimes are now pre-recorded. The structure plays a pivotal role in the film including its climax.
© pictures: GEORGE BAILEY/NIAGARA FALLS PUBLIC LIBRARY
06 juin 2014

Dans le cadre d'une série documentaire consacré à Marilyn Monroe, la réalisatrice cherche à interviewer des « fans » de Marilyn, résidant de préférence sur Paris ou la région parisienne.
Si vous êtes intéressés, merci de contacter la production par mail à pa@principe-actif.org
03 juin 2014
Le 11 octobre 1954, Marilyn Monroe sur le tournage du film "La Joyeuse Parade".
In October, 11, 1954 Marilyn Monroe on the set of "There's no business like show business".
> voir les photographies de Marilyn sur le tournage de There's no business 1
---
© All images are copyright and protected by their respective owners, assignees or others.
copyright text by GinieLand.